You can't add items to your pledge at this time.
Project overview

Academy is a family-friendly worker placement game where each player is an army cadet at the United States Military Academy at West Point. During the game, players place their "Cadets" around the West Point campus to train and face off in competitions. After four years, the player with the most combined points (Academic, Military, and Physical) is declared the Valedictorian and wins the game!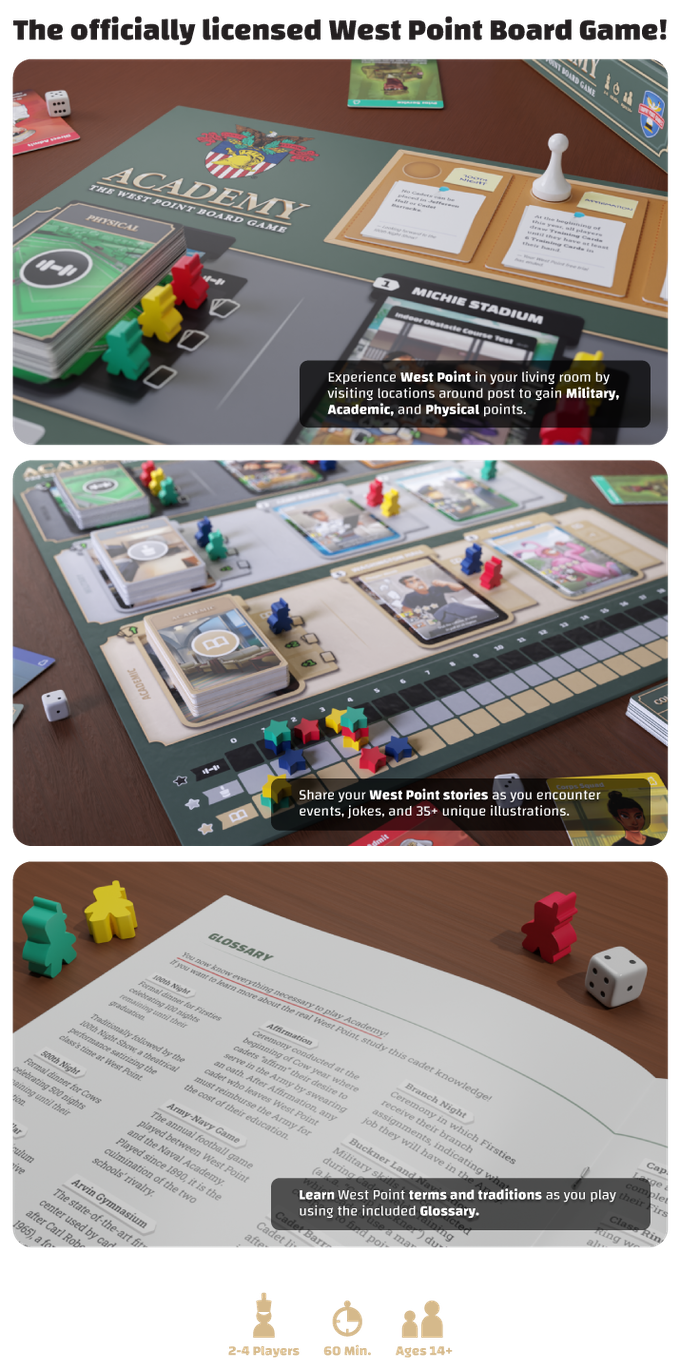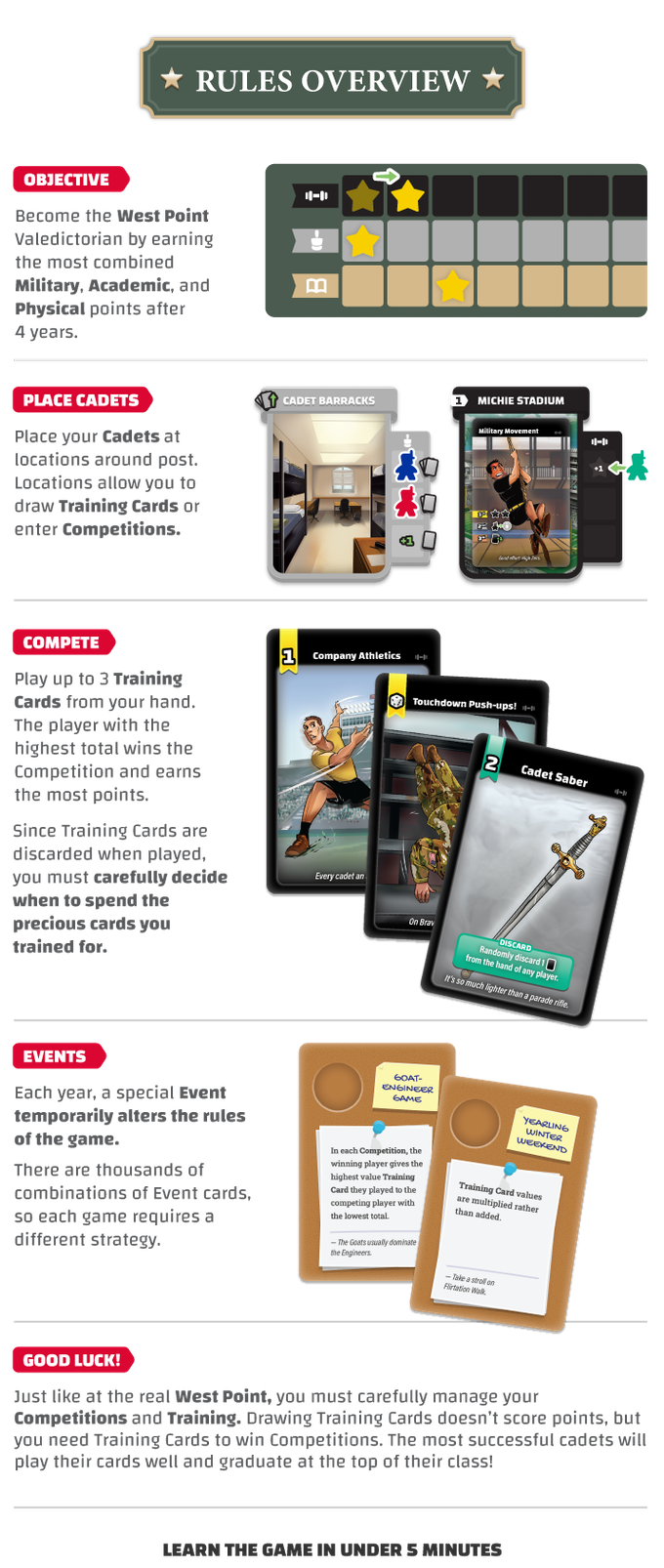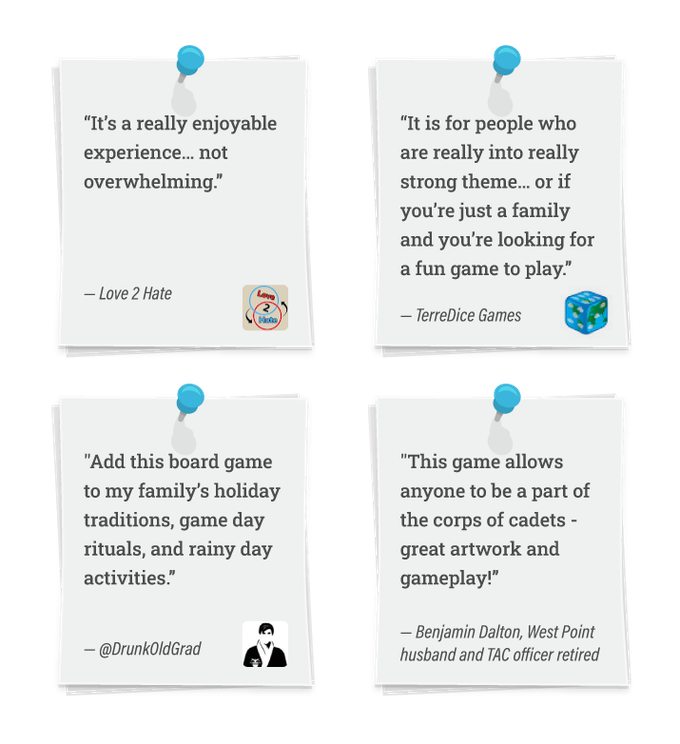 United States only
Academy will ship
only to backers located in the United States.
We apologize to potential non-US backers, but we remain fully committed to delivering Academy on time to our backers located within the United States.
Expected Delivery February 2023
Due to the time required for manufacturing and shipping during this era of disrupted supply chains,
you should expect to receive the West Point Board Game by February 2023.
We learned the importance of punctuality at West Point, and we are dedicated to delivering a quality game as rapidly as possible to our backers.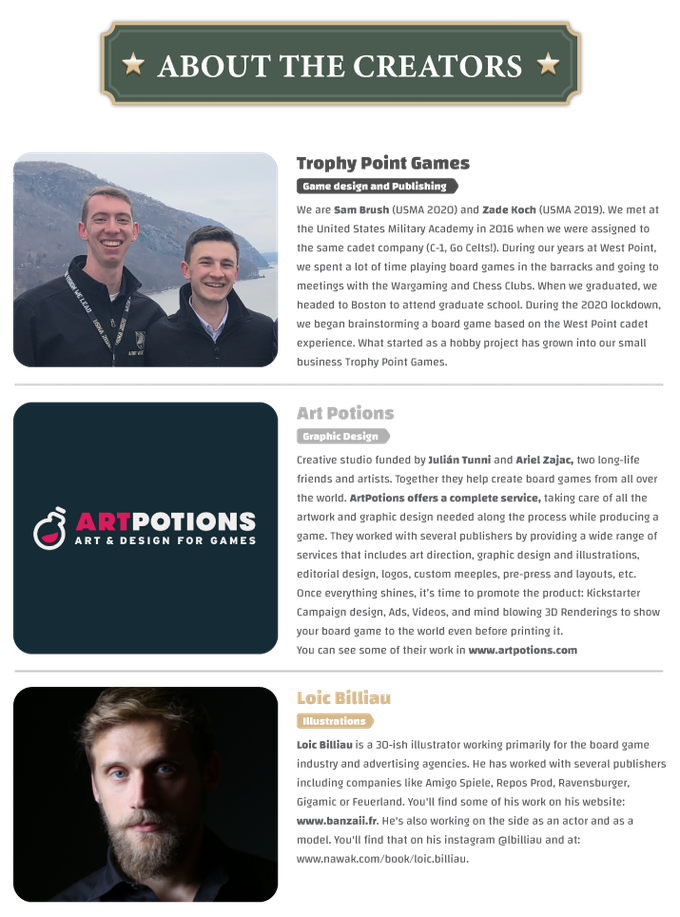 Follow Trophy Point Games for updates on Academy and future projects:
The West Point Board Game is officially licensed by the US Military Academy and was created by two West Point alumni.
DISCLAIMER: This private organization is a non-federal entity and not an official activity of the United States Military Academy. It is not endorsed, recommended, or favored by the United States government. The views and opinions expressed by this organization do not necessarily state or reflect those of the United States Military Academy, Department of the Army, or Department of Defense.
Academy: The West Point Board Game