The project is currently open for backers with credits. You can't add anything to your pledge because you don't have any.
Project overview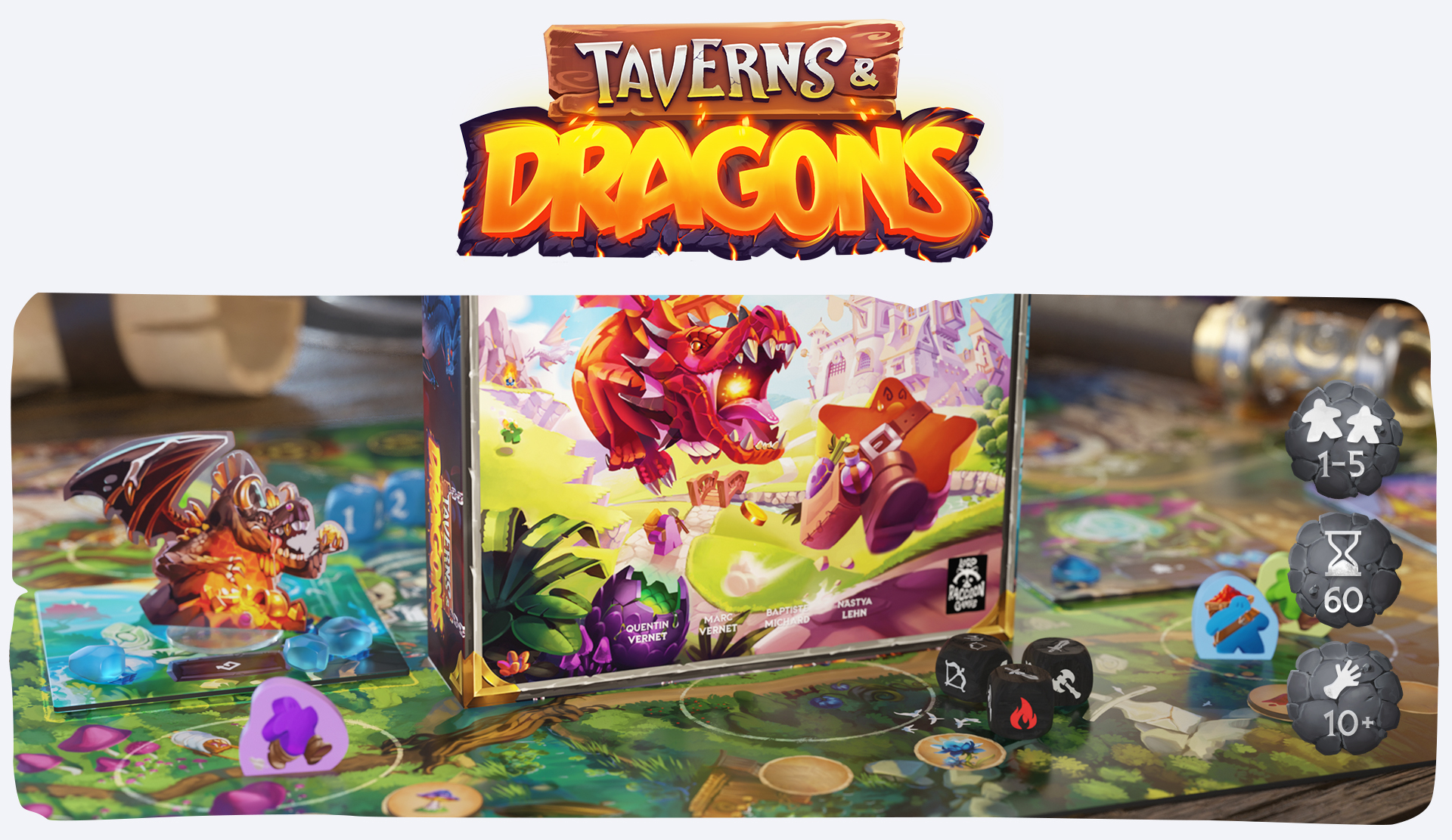 Welcome to the Taverns & Dragons
pledge manager!
T&D combines dice placement and worker movement mechanics in a family-friendly adventure game. Play your dice to get resources, cook recipes, move minions, collect rare ingredients, hunt dragons, hire heroes and visit dungeons or magic portals...
If you backed Taverns & Dragons during the Kickstarter campaign, this is the place to finalize your pledge, provide your address and pay for shipping. If you missed the campaign and make a late pledge, you'll receive the same content as the Kickstarter backers.
Don't miss out the exclusive content and get:
🐲 Taverns & Dragons KS edition
👿 Sneaky Goblin expansion
🔥 Solo mode against the Pyrodruid
Delivery: This is a pre-order for an estimated delivery date of May 2023.