You can't add items to your pledge at this time.
Project overview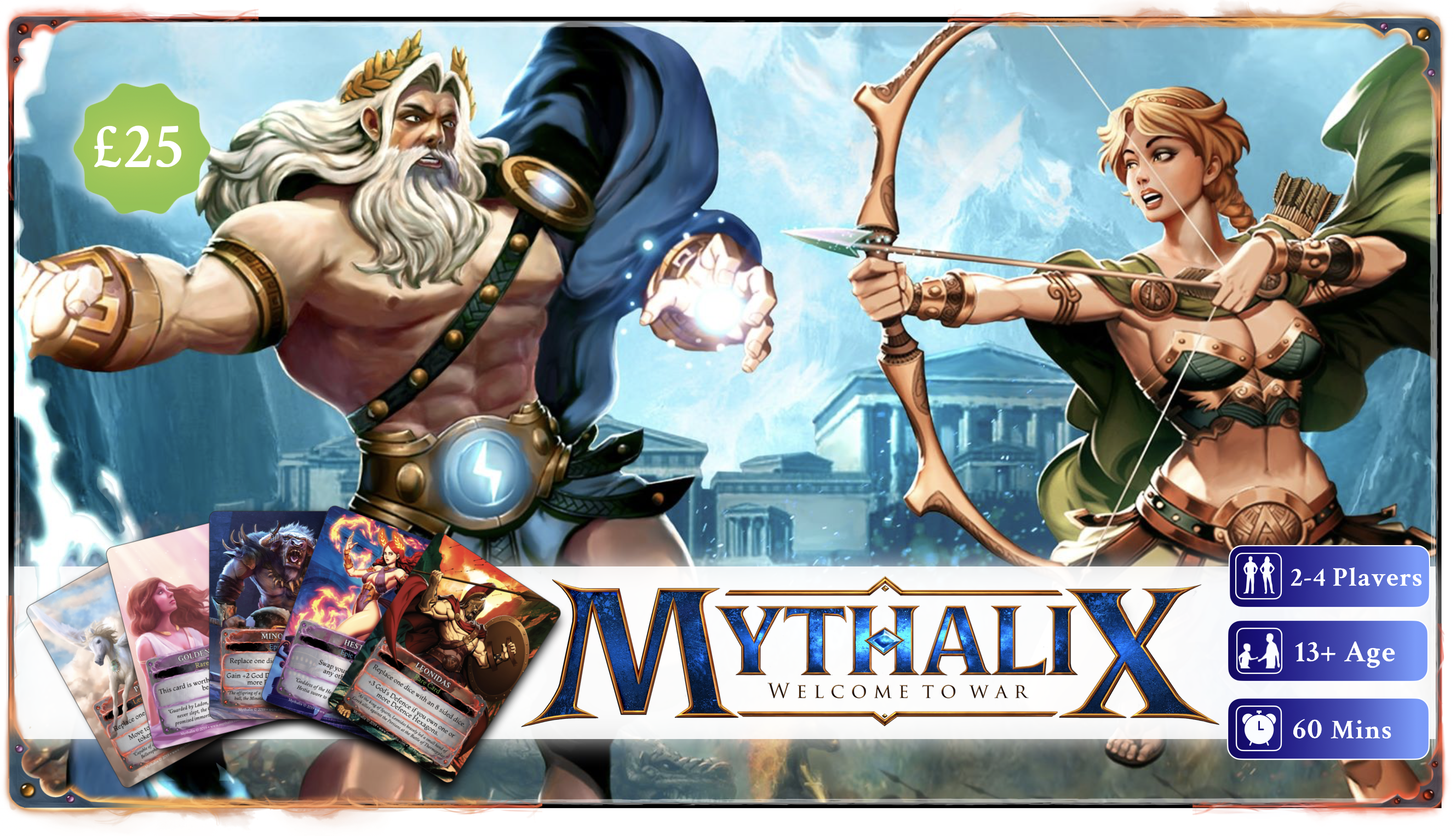 Welcome to Mythalix's Pledge Manager and Late Pledge Manager
Mythalix is a strategy game that will put your critical thinking to the test.
The object of the game is to battle one another in an attempt to collect four Elements. To win an Element you either need to defeat a player or an Elemental Alter.
Before the game begins, all players receive a God to command. Each God comes with their own unique powers and abilities. The game works by tactically choosing a path on the map and rolling the dice to attack in an attempt to evolve into a powerful Deity.
Each player starts their turn by collecting their bounty on captured Gold, Power and Mythical mines. Furthermore, players can build Strongholds, battle enemies or receive bounty from specific hexagons on the board. Controlling areas of land will give bonuses and purchasing Army and Warrior cards will permanently increase the power of the players God. If a player receives the Power of Olympus card, their God can access their Ultra Power - their ultimate ability!
Throughout the game you can tactically forge your path to victory. However if you take too long or choose the wrong path around the map, you give your opponents the chance to become empowered and so the balance of the game can quickly shift the other way.
The first player who combines four elements to create the Mythalix, claims the victory!
Featured products
Most recommended!
Mythalix: Chapter 1 Board Game
Mythalix Chapter 1 board game