The project is currently open for backers with credits. You can't add anything to your pledge because you don't have any.
Project overview
Welcome to the Pledge Manager for Dungeons of Infinity: Kingdom Cost!
If you are an existing Kickstarter backer, this is where you will confirm your pledge, as well as choose anything you might want to add onto your pledge. If you're just joining us, feel free to pick any of the pledge levels and delve into the dungeon! Late pledges will be open up until the game is ready to ship Q4 2022.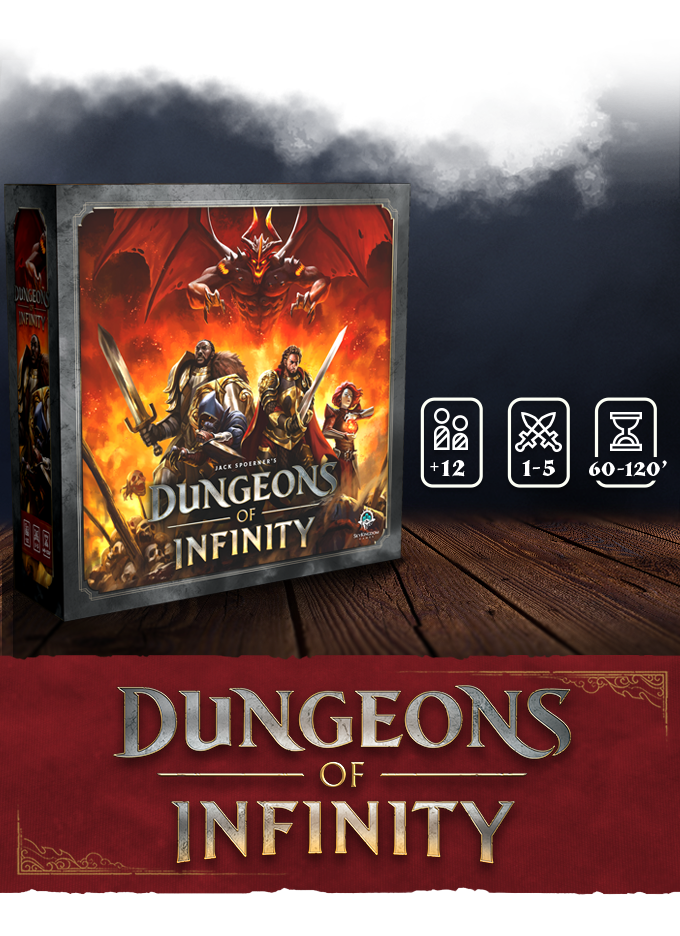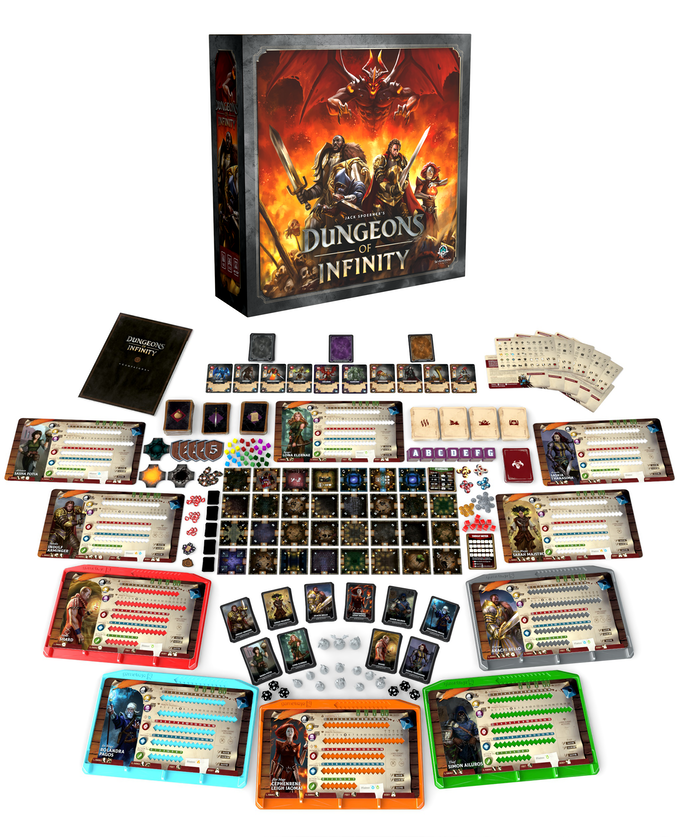 Dungeons of Infinity is a 1 to 5 player dungeon crawler that can be played solo, co-op or competitively. You can play through 30+ challenging dungeons in the campaign mode, or one of the 12 one-off scenarios! You can even create mini-campaigns by combining 3 scenarios for a more in-depth experience.
The Kingdom of Armiger - a land plagued with dark dungeons and even darker secrets. You are a hunter, tasked by King Armiger to plunge into the Mist and rid the land of evil. In your journey you will slay monstrous beasts, discover ancient treasure, and tread over the bones of the less fortunate. But beware of what hides in the Mist, lest the hunter becomes the hunted.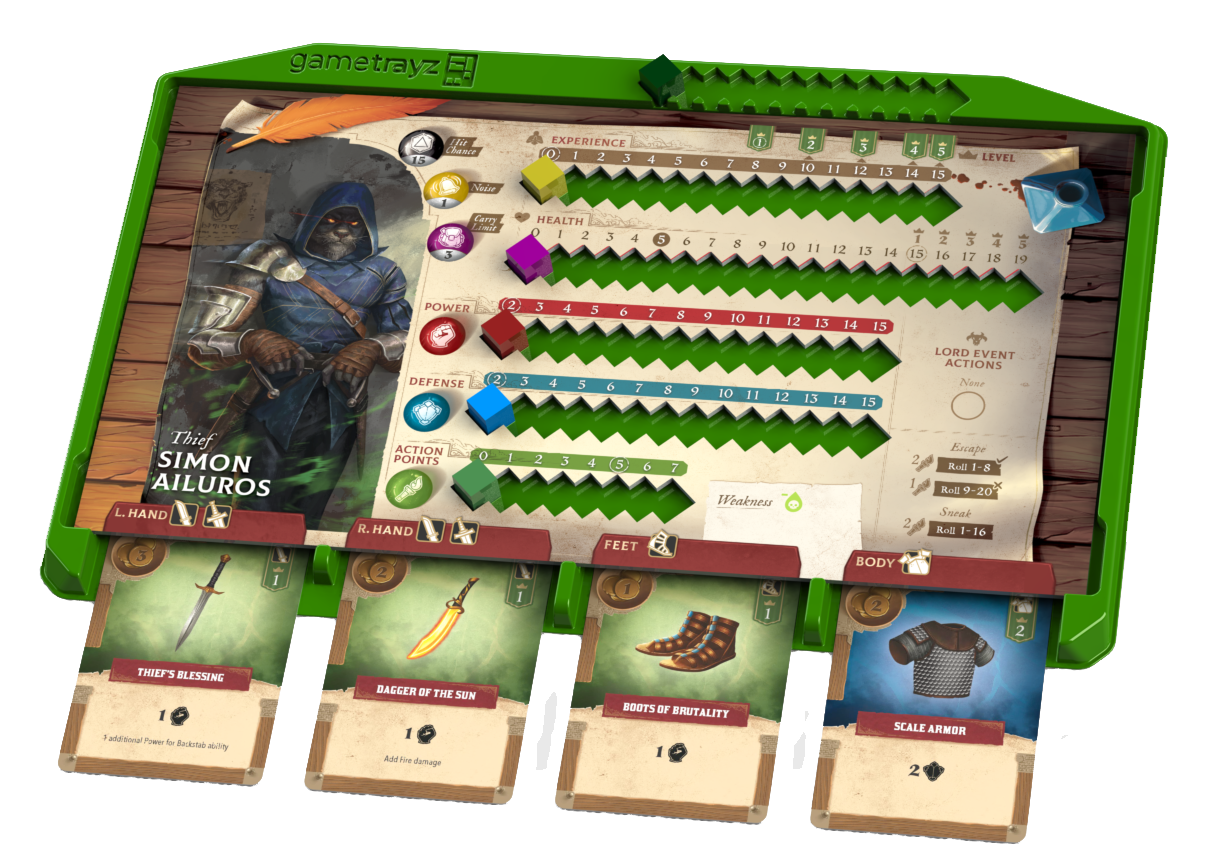 Watch how-to-play preview video below by Rolling Solo!
Listen to the audio preview of the narration provided by Forteller below!

When pledging you will NOT be charged for shipping or VAT at this time. You will receive another invite to pay for shipping charges and VAT charges (if applicable) once we are closer to shipping the game next year after we have a sample copy in hand and have accurate shipping estimates from our fulfillment partners.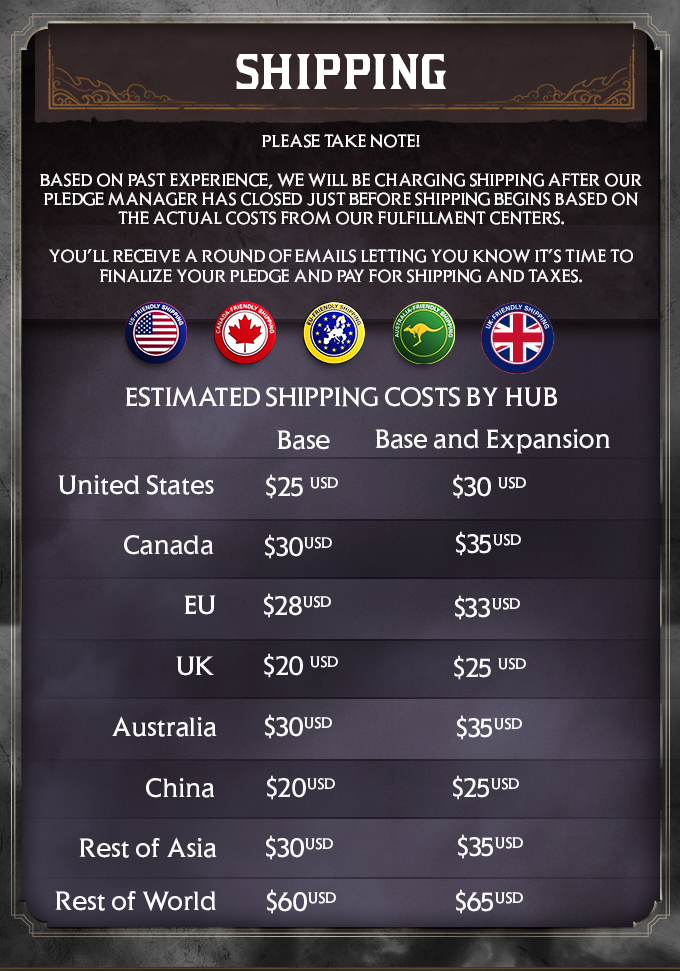 Featured products
Most recommended!