Project overview
SHIPPING MAR/APR 2023
----------------------------------------------------------------------------------------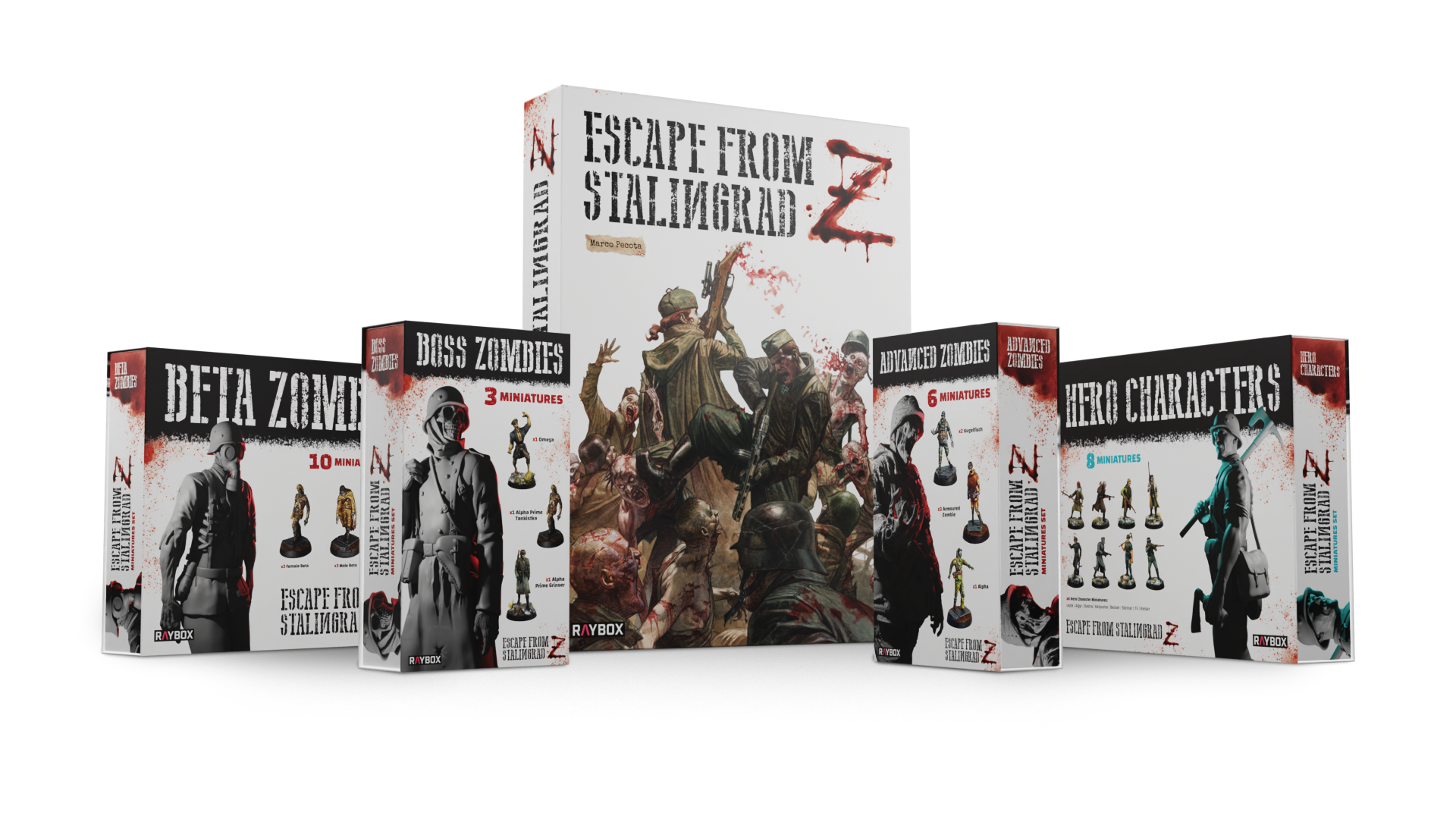 SHIPPING NOW
Welcome to Escape from Stalingrad Z a game of grim history as seen through the cracked lens of the supernatural.
Escape from Stalingrad Z is a 1 to 3 player solo/coop/versus narrative campaign game of tactical combat set in the horrific zombie plague of World War II. It has many features that separate it from most miniatures games.
​The game takes just 1 minute to set up, has a very compact play area (basically one open book), takes 20 to 40 minutes to play each scenario and is designed with a story matrix making it a true "Move your own adventure."
Regarding PLAYER count. The game plays true solo with a very good AI that is simple to implement. With two players you can play CO-OP or Versus. In CO-OP each player takes control of one or two characters. In Versus mode second or third player is the Zombie Master, controlling the zombies actions.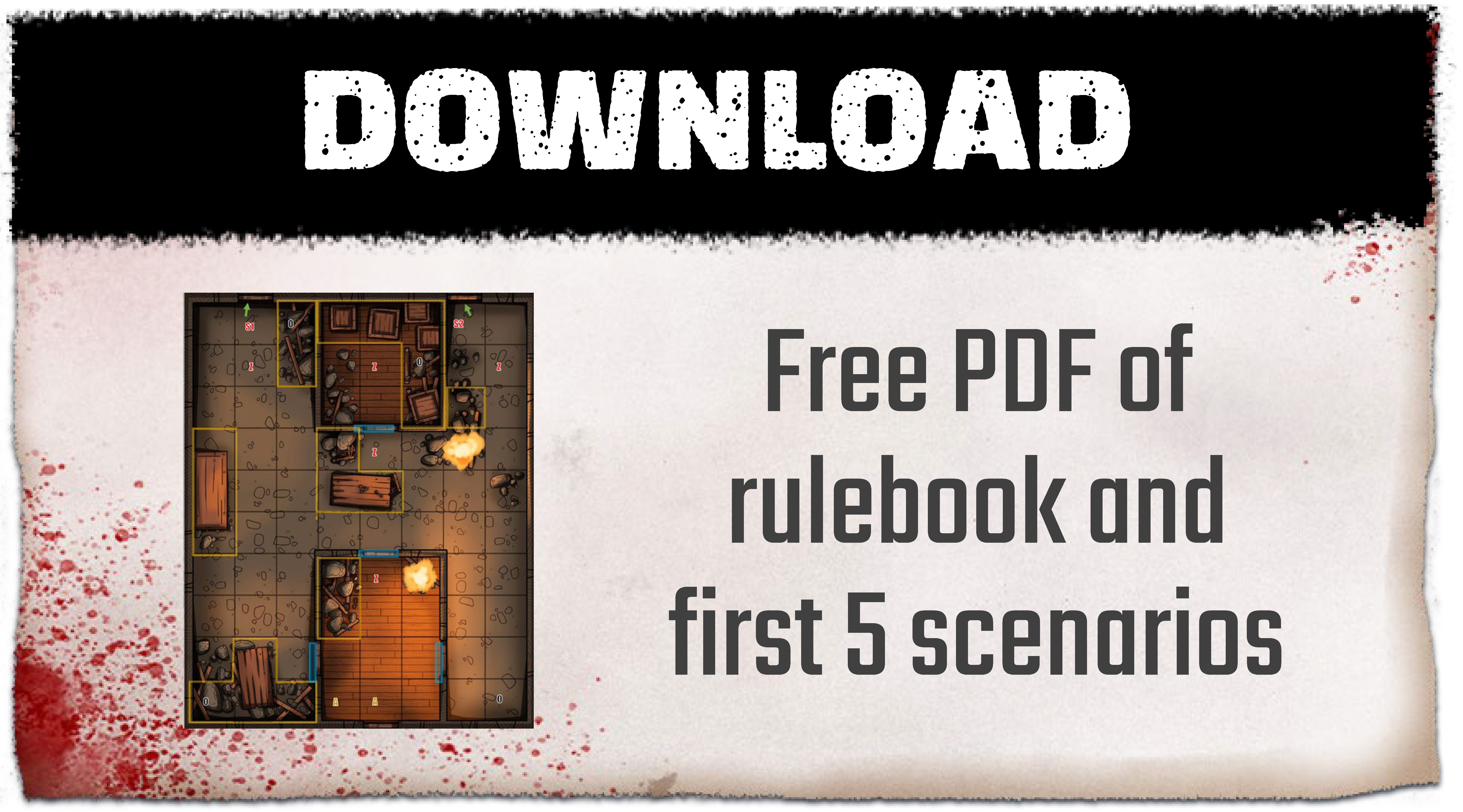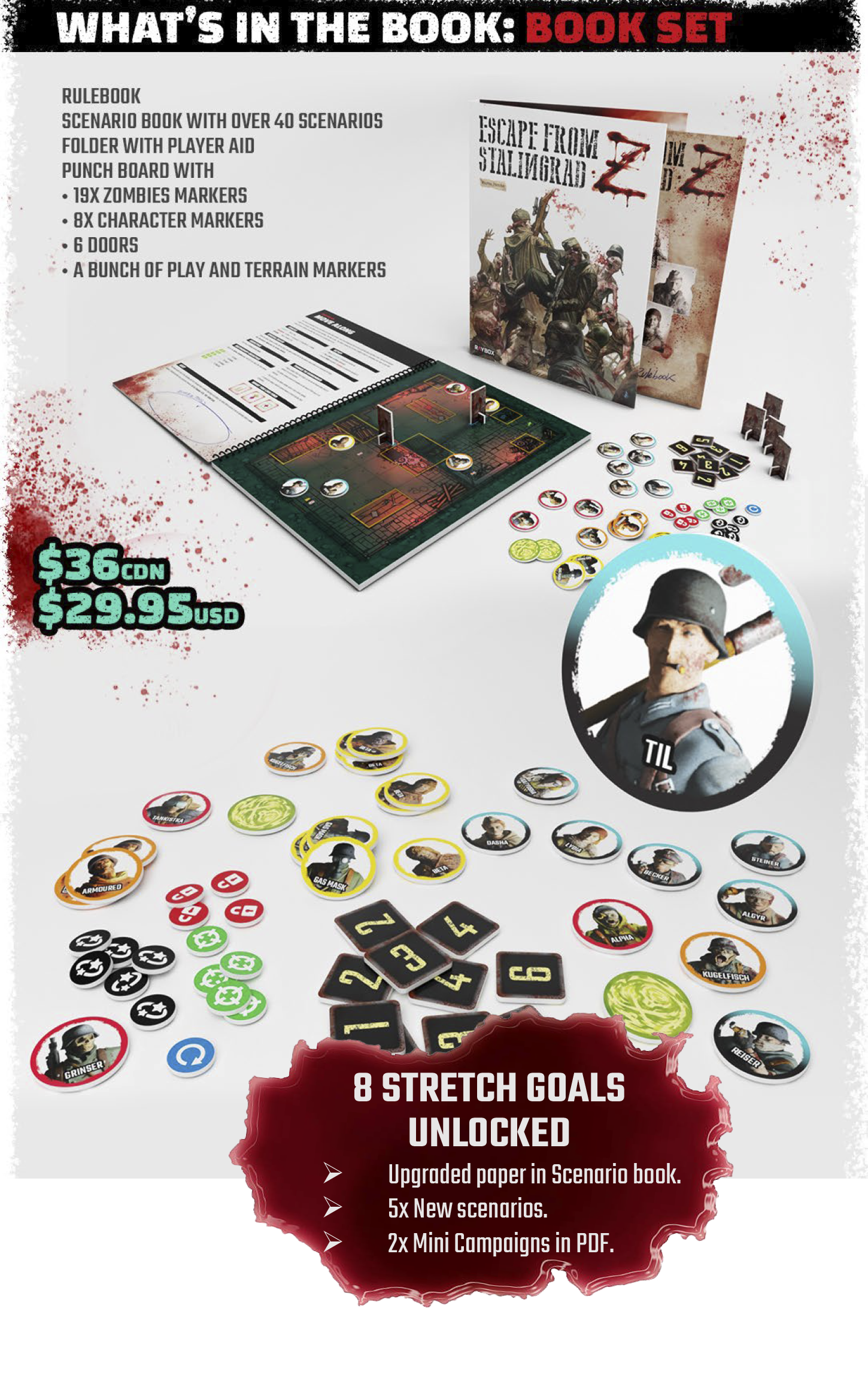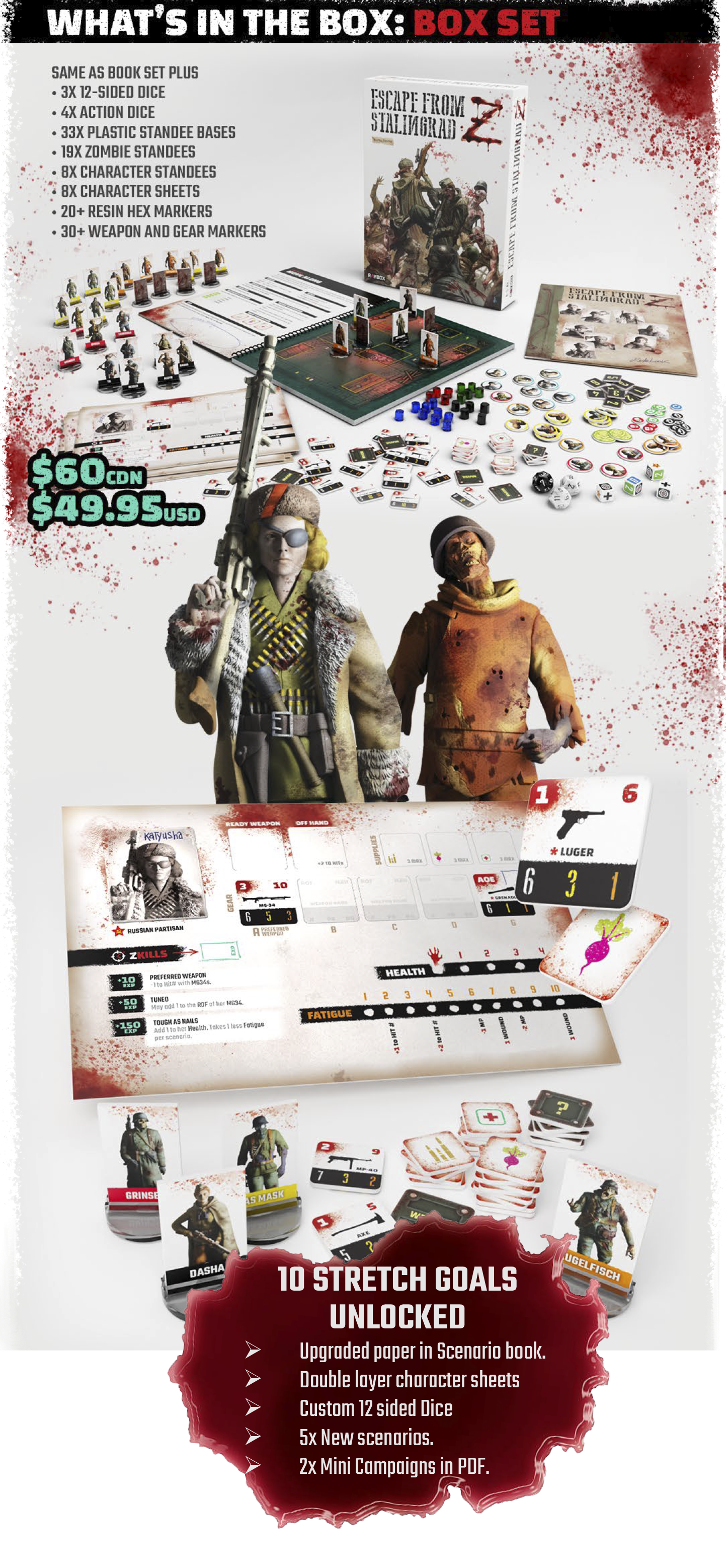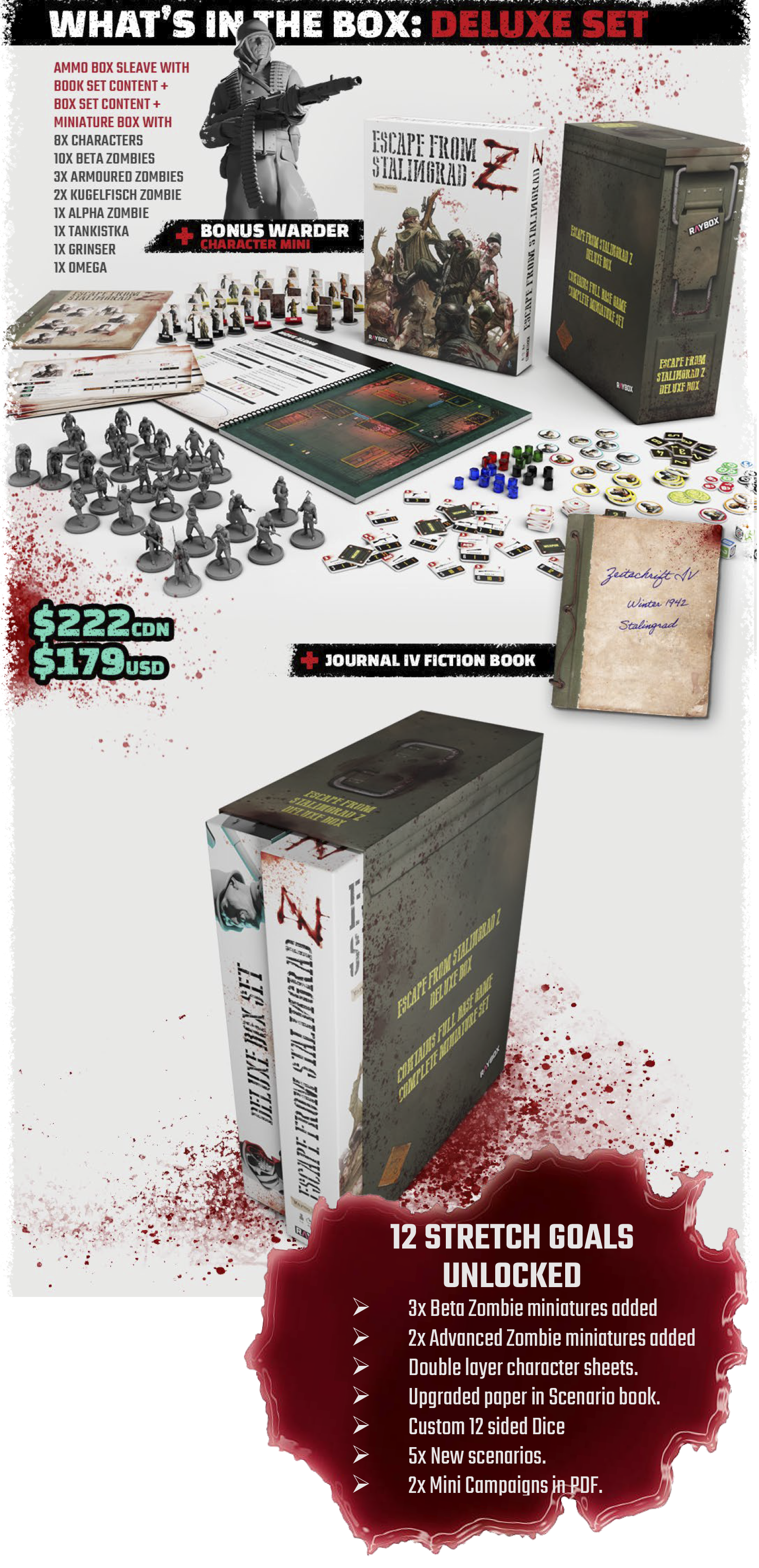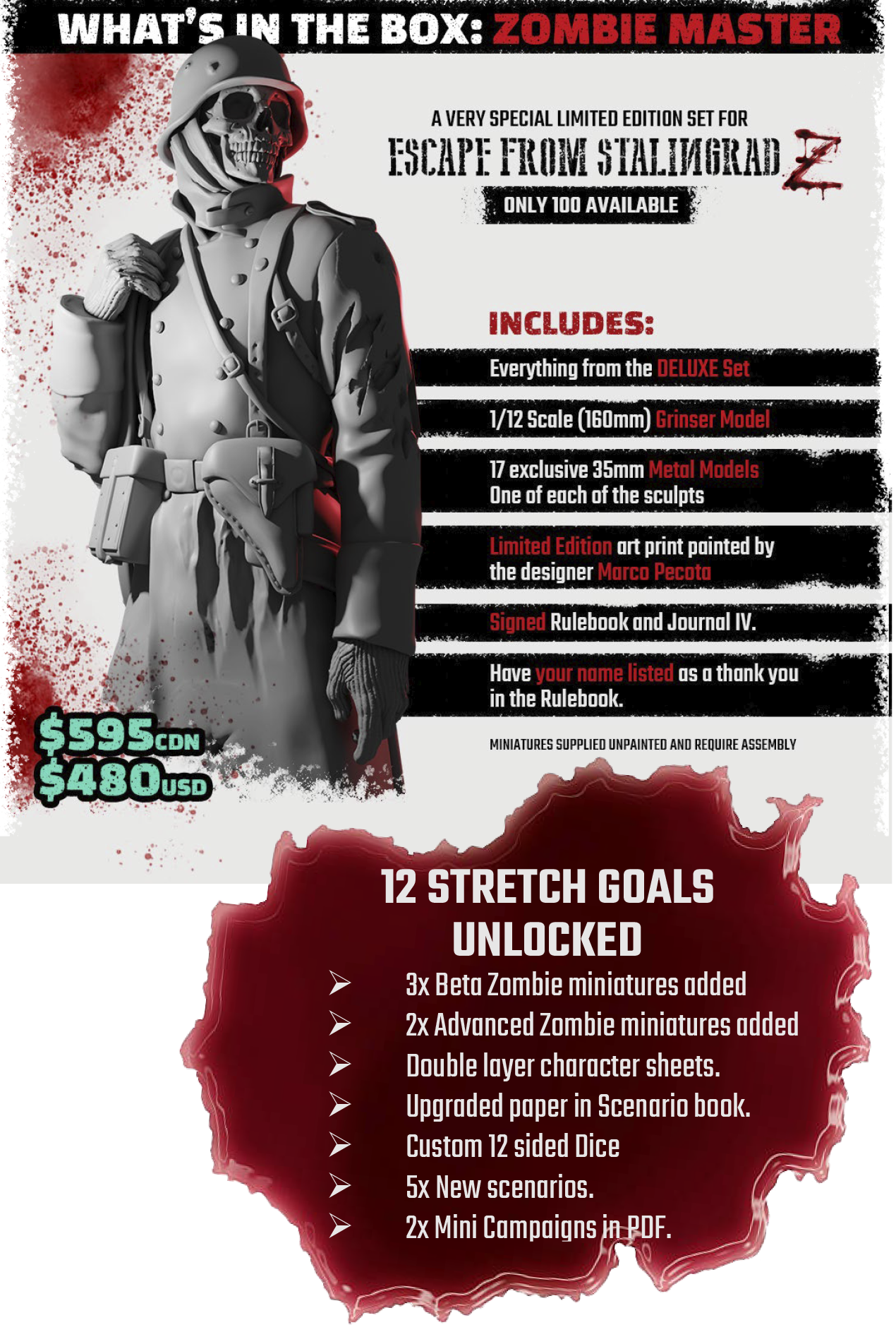 Featured products
Most recommended!