The project is currently open for backers with credits. You can't add anything to your pledge because you don't have any.
Project overview
Welcome to the pledge manager for Canvas: Finishing Touches! The pledge manager is used to collect your shipping details and fees.
If you backed on Kickstarter, sign into Gamefound using the same email address as your Kickstarter account. Your credit is applied to your cart already.
If you didn't get a chance to back us on Kickstarter, you can late-pledge by selecting rewards below.
For more details about the game, check out the Kickstarter campaign page
.
-Jeff & Andrew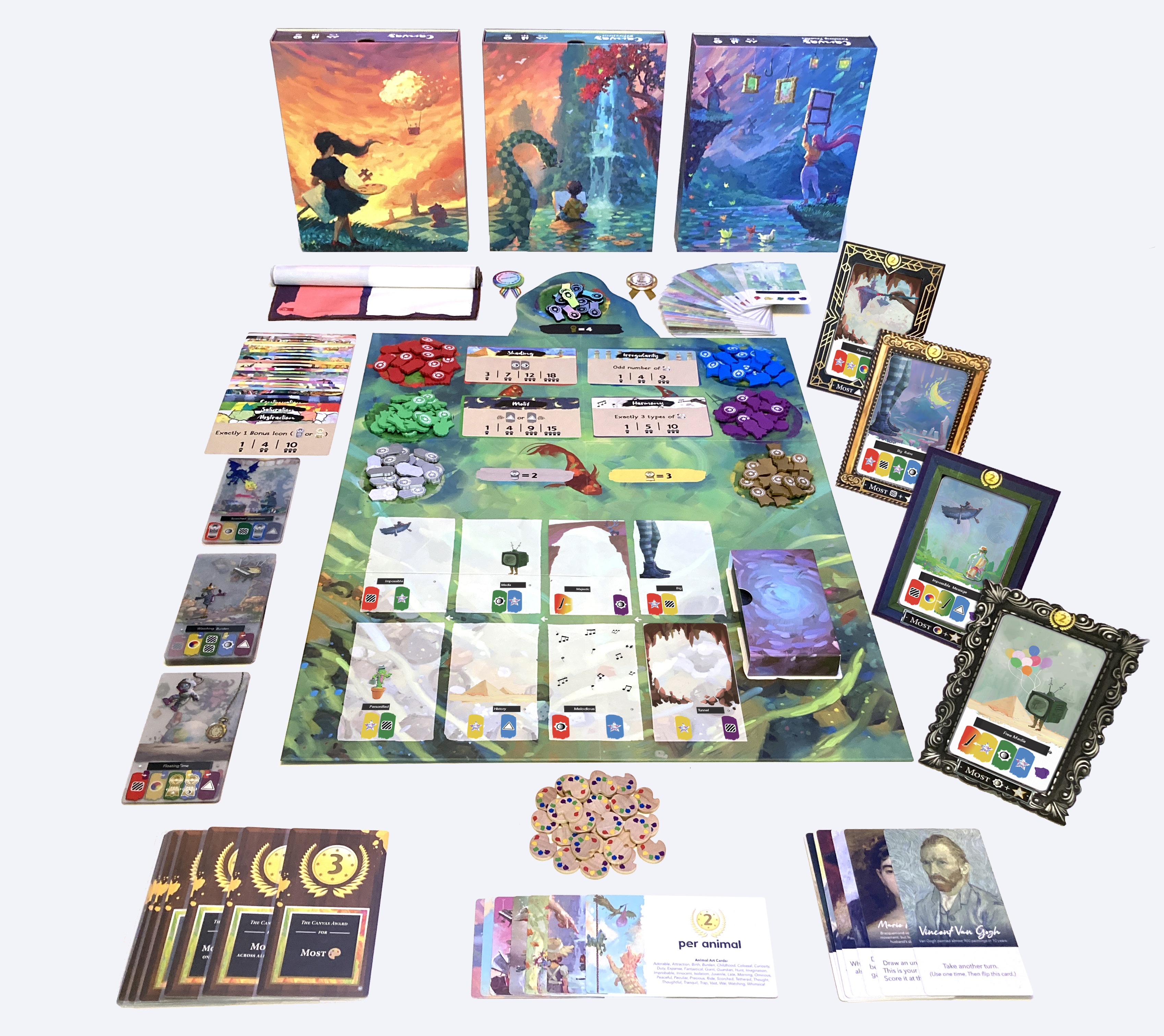 This is your ONLY chance to get all Canvas content with major discounts on every title.
After this campaign, deluxe Canvas content will only be available in limited supply at regular price through our webstore and through retailers that back this campaign.
Gain early access to the final expansion, Canvas: Finishing Touches.
Backer orders will be shipped at least 30 days ahead of KS retailer backers. Be one of the first to experience everything that Canvas has to offer.
Canvas is the critically acclaimed tabletop game where players get to make their very own, unique artwork. Both new gamers & hobbyists will appreciate its simple ruleset and deceptively deep, strategic gameplay.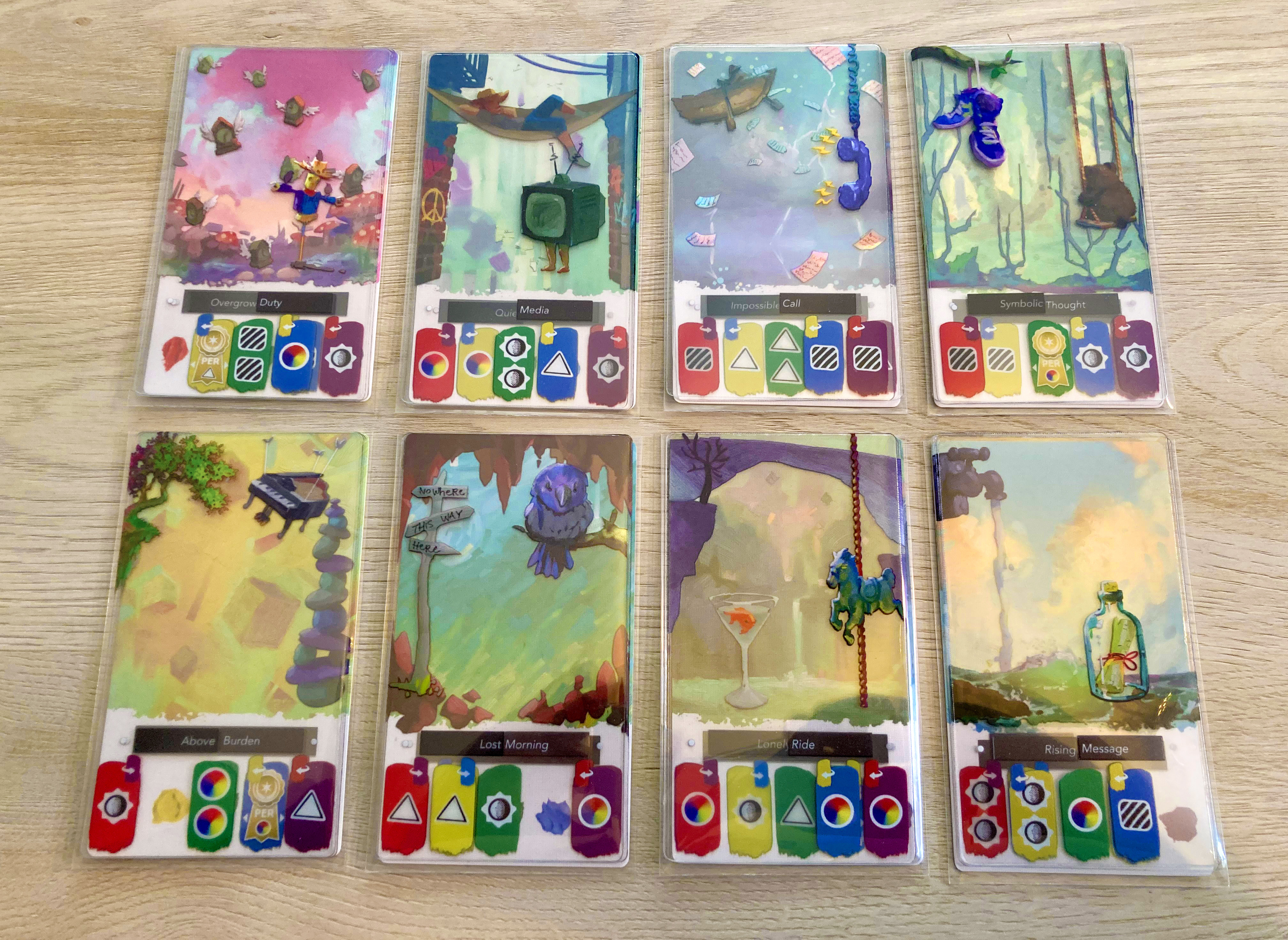 For clarification on pricing and what is included in each product, check out the buyers' guide:
Refer to the shipping spreadsheet to see the shipping costs and availability in each country.
VAT & UK customs tax will be charged in this pledge manager.
Shipments to EU, US, Canada, Australia, UK and some countries in Asia will be shipped "friendly" and should not incur any additional taxes upon receipt.
Our previous games had an average delivery of 8 months after the campaign. The estimated delivery date for this project is August 2023, though delays are always a possibility. Due to the logistics of international shipping, some backers may receive their rewards sooner than others.
LOST SHIPMENTS / LATE SURVEYS
If your order is lost or returned due to unforeseen circumstances, we will reship your game 1 time, free of charge. If you provided incorrect shipping information, you will be responsible for the reshipment fee. If your order cannot be delivered, we will refund your order. Reshipments and late survey shipments will all be sent out at the same time, about 3 months after the start of fulfillment. This campaign will close 6 months after the start of fulfillment. If you do not provide shipping information by that time, we can not fulfill your order and your pledge will be kept as a donation to the campaign.
You can get a refund minus 10% for the fees collected by Kickstarter and the payment processing fee. After the Pledge Manager is locked, you can not get a refund.
Deluxe Upgrade Packs
These Upgrade Packs are for people that already own the standard retail editions
of the games and want to
upgrade to the Deluxe editions.