You can't add items to your pledge at this time.
Project overview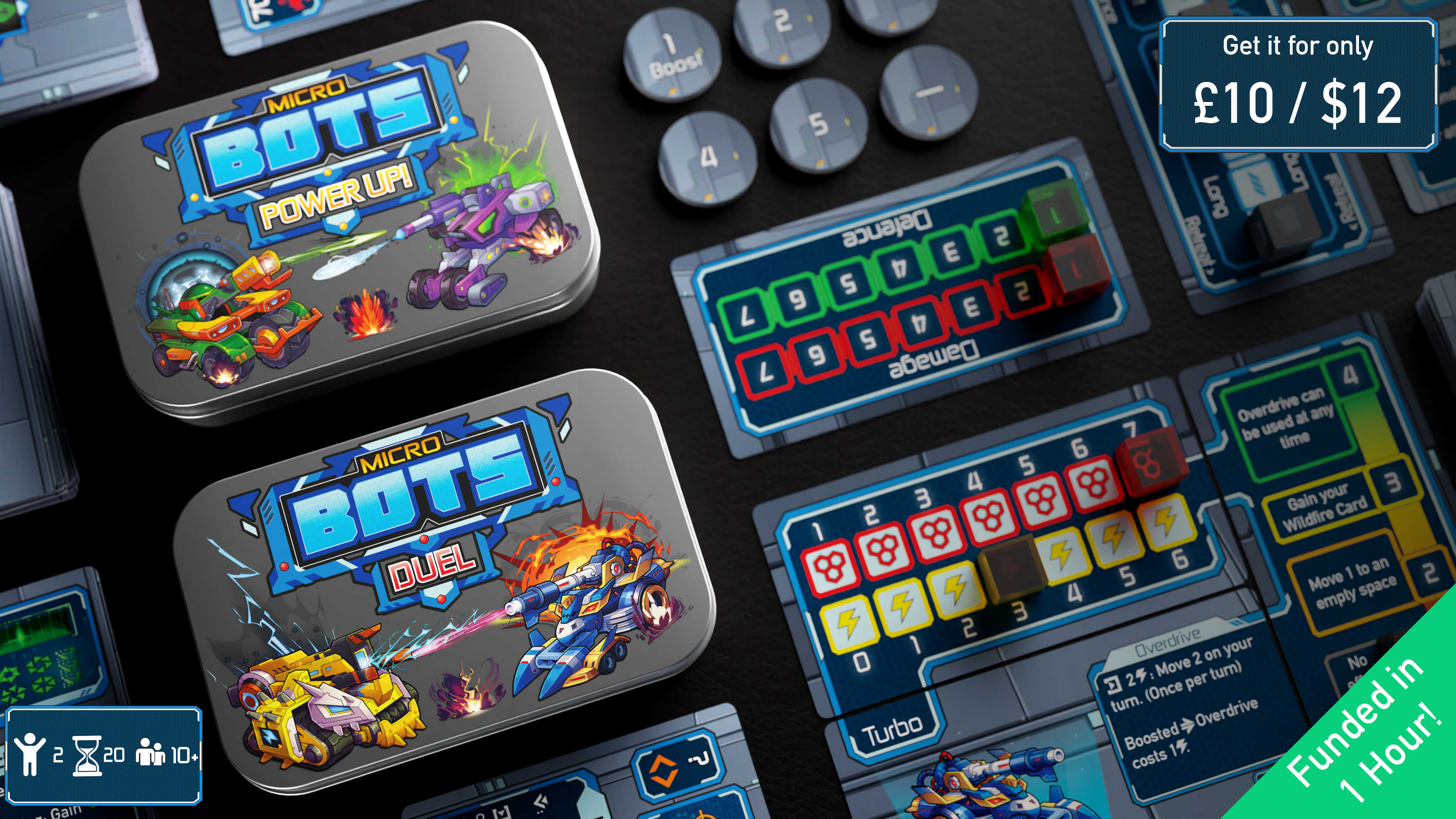 In Micro Bots, you and an opponent pilot laser armed robots, battling until only one Bot remains!
Go head to head in this 20 minute duelling experience
Choose your Bot with unique cards and powers
Develop your Bot's power by building up your Weapon and Support rows
Outplay your opponent by selecting Power Tokens to boost attack and defence
Further adapt your strategy with Upgrade cards
Waterproof, bendable, anti-tear PVC cards
All in a pocket sized tin for just £10, or get both games for £18
The cards in the physical version will be made of PVC, a material that allows for cards to be bent without deforming. The cards are waterproof and extra tough, meaning you can take the game anywhere and don't need any card sleeves:
Micro Bots, like other Prometheus Game Labs games, was designed for cheap international shipping. Keeping the size and weight shipping friendly, whilst packing as much game as possible into a small space, was a key design goal of this project.
Shipping will be charged in the Pledge Manager (Gamefound) after the campaign and prior to fulfillment. UK and EU shipments will also be subject to VAT at the country's local required rate, which is normally ~20%. Collecting and managing VAT in the pledge manager means that the games will arrive with no extra charges at your door!
Pledges are sent from the UK, offering both low cost (untracked) shipping, and a premium tracked shipping option. Previous campaigns had a very good success rate for delivery, but inevitably the global postal system will lose or damage a very small number of copies. It's important to me that backers get their pledges in perfect condition, and I will be replacing copies for any issues that you have, no questions asked.
Note that some locations may only offer tracked shipping.
Micro Bots is complete at launch, meaning there's no long wait to complete the artwork or content development. Shortly after the funds clear, I will begin proofing and preparing the digital and physical samples for manufacturing. For more details on the expected timeline see below:
If you missed the previous campaign, or simply want to buy extra copies, Micro Dojo (and the expansion Loyalty & Deceit) will be available as an add-on through the pledge manager.
An 'Express Shipping' option will also be offered for those that want to receive Micro Dojo immediately after the campaign, and have Micro Bots ship later during regular fulfillment.
Micro Dojo - Express Shipping Costs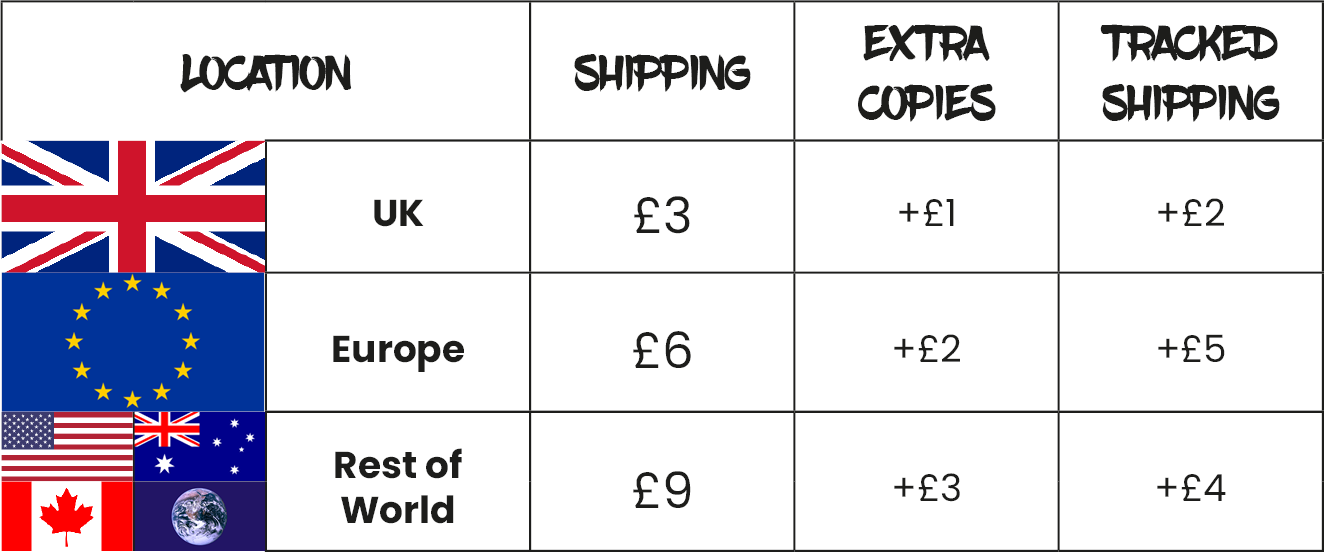 Featured products
Most recommended!