Project overview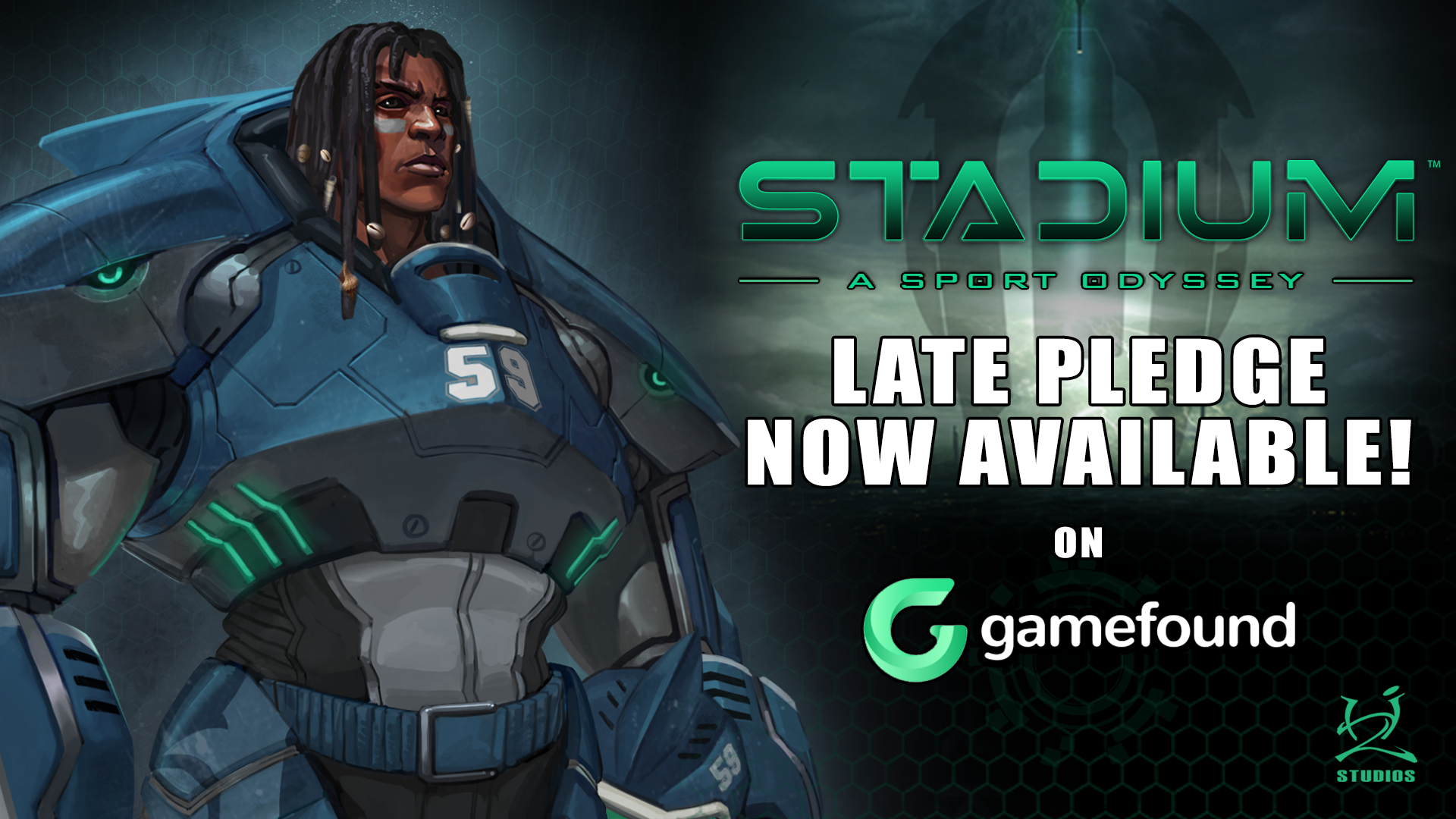 JUST IN THE CLICK OF TIME
Missed the Kickstarter campaign? No worries! Thanks to Gamefound, we have reopened pledges for our late supporters and giving our backers another opportunity for add-ons. However, this will only be for a limited time, so act now! The game is complete, and shipping has begun. Here's your chance to still get the game and all its Kickstarter exclusive content and add-ons.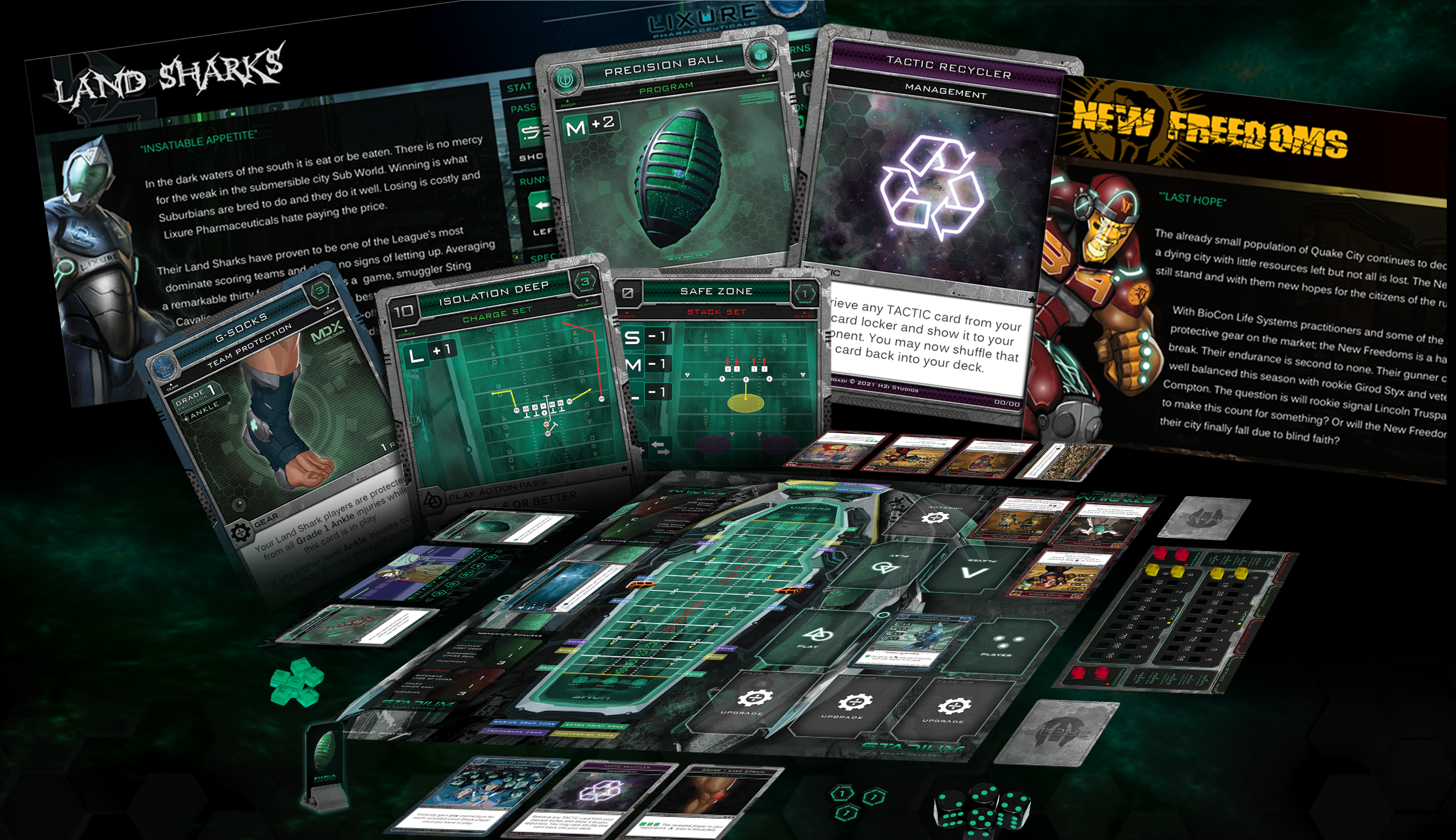 Stadium: A Sport Odyssey (or SASO) is a competitive two-player collectible card-board game based loosely on American football rules. Don't let this scare you off, non-sport fans! SASO is not your grandaddy's gridiron. The game's rules and terminologies are fresh and straightforward, leveling out the competition between casual gamers, board game geeks, and hard-core sports enthusiasts. Think of it as a TCG like "Magic the Gathering" meets "Madden" in a deep sci-fi universe.
Set in a dark dystopian future, you and your opponent take on the role of Head Coaches hired by one of the new world's governing companies. Your job is to command their team of advanced players in the ongoing sports contest held in the Stadium. The company's survival and its nation hang on the results of each game played. You are here to win, and losing is not an option.
The goal is simple; outscore your opponent before time runs out or at any time during the game, lead by twenty-one points. Calling the right plays, managing your players, and spending momentum wisely to upgrade your franchise are but a few of your tasks for victory. The real challenge is taking control and maintaining the Stadium's ever-changing environment. Whoever masters this; masters the game and future of the new world.
SETTING UP
Setting up a SASO game is relatively easy and usually takes less than 3-6 minutes once familiar with its components.
You and your opponent will go head to head playing cards in phase turns with pre-constructed or customized team decks of cards.
Drop Phase:
The ball enters the Stadium, and the receiving team decides whether to attempt a return or take the touchback.
Draw Phase:
Coaches draw enough cards to give them five in hand.
Set Phase:
Coaches set Play and Player cards face-down on the board. Upgrade and Convert cards are set face-down if their momentum costs are paid.
Audible Phase:
The offense coach can initiate a switch of Play cards.
Hike Phase:
All face-down cards on the board are revealed, and stats are tallied.
Conclusion Phase:
The difference between the coaches' stat totals determines the round's (referred to as "down's") outcome.
NOTE: The art and components used in these videos belong to prototypes and may be different from the game's final version.
Want to see the game in action? Drop by BGC and watch coach Bower's game time.
ENOUGH WITH THE DUPLICATES
Collecting cards in Stadium: A Sport Odyssey is different than traditional trading card games. Instead of purchasing blind, random booster packs hoping for particular cards, SASO booster packs and decks are fixed title sets. This means the only reason to buy the same booster packs is to have excess cards for multiple decks. However, these sets are limited prints and only available for periods of time or while supplies last. In other words, keep up with the "Odyssey" or possibly miss out on grabbing that awesome card you were looking for.
Now, Now, Now! The games have arrived and are ready to be shipped to you today!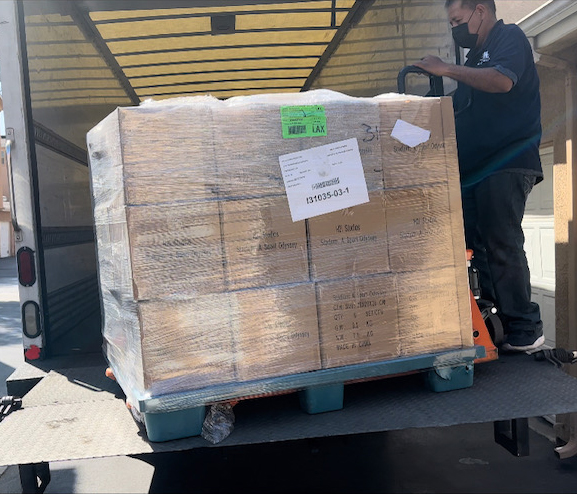 Featured products
Most recommended!