Project overview
We are a Polish board game designer and developer. Engaging mechanics and epic illustrations are our trademarks.
In our store, you can find our games with available expansions.
TITANS

TITANS is a territory control miniatures game for 1-4 players (up to 5 with an expansion). The game is set in a historical fantasy setting of 17th century Europe. Endless wars are taking their toll as the people fall into despair. There is no hope for an end, no prospects for a peaceful order. The faith of the people slowly burns out.
Dorment Spirits of the Nations wake up from centuries-long rest, rekindling the hearts of the people and raising ancient warriors called the Titans. People, filled with extraordinary powers, standing hand-by-hand with mighty Titans, fight to reclaim Europe. That war will end it all, and a King of Kings will be chosen.
In
Titans
players take roles of a king that leads an Army with a mythical Titan into Battle. There are 4 Nations to choose from, one of the European empires of that time - Polish-Lithuanian Commonwealth, Russia, Sweden, and the Ottoman Empire.
VALHALLA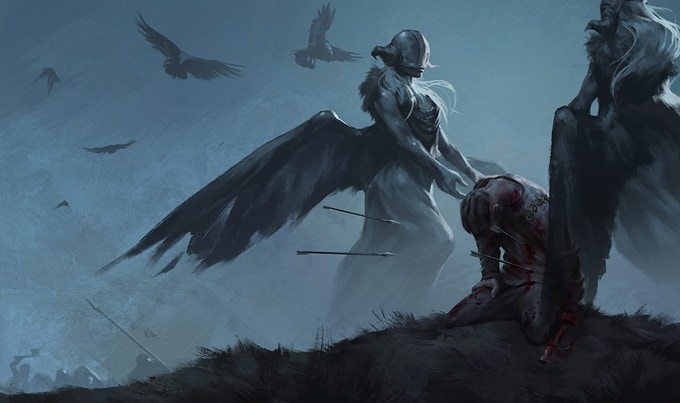 The end is coming and the greatest warriors are standing to fight. To die in glory and reach Valhalla.
Valhalla is a card game with dice placement mechanics. Each player takes the role of a Jarl who builds a team of warriors and equips them to fight. In battles, players roll dice to activate warriors and play special tactic cards. The winning party sends their activated warriors to Valhalla, and whoever has the most points at the end, wins the game.
The game puts a classical "war game" concept on its head. In Valhalla, the goal is to win a battle and send winning warriors to Valhalla.
Custom dice add randomness and excitement to the game, and a wide variety of Jarls, warriors, and battle tactics ensure great replayability.