Project overview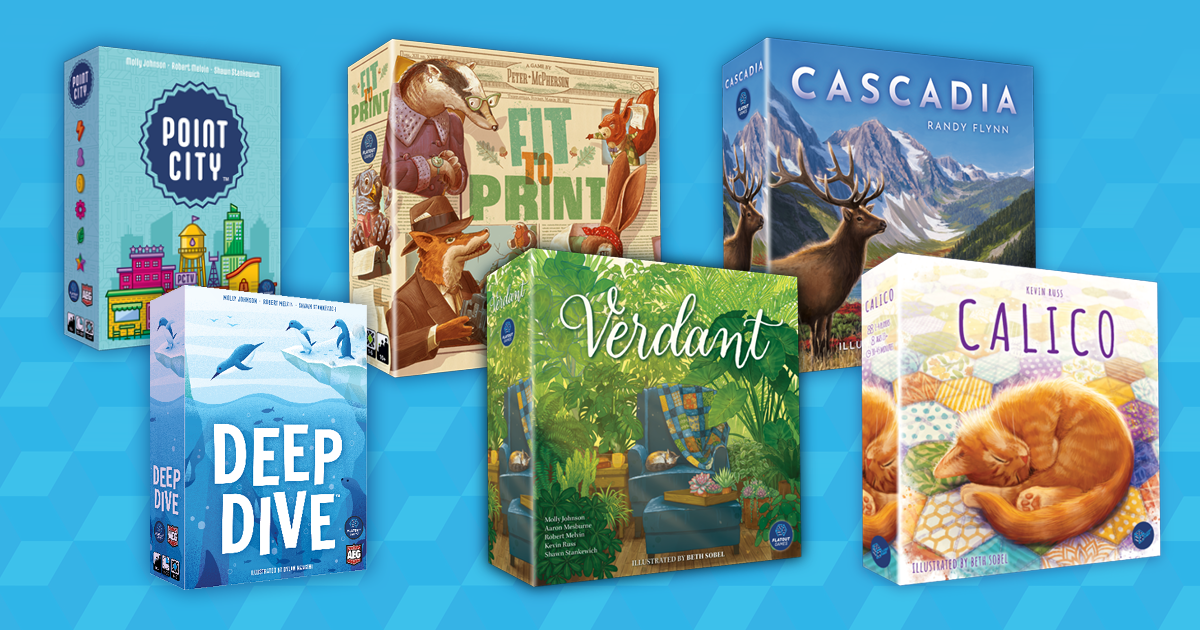 FLATOUT GAMES - 2023 RELEASES!
**Get Kickstarter Editions of the brand new games Fit to Print, Point City, and Deep Dive, as well as previous releases Verdant, Cascadia and Calico - all with special bundle prices and discounts!**
Fit to Print is a puzzly tile-laying game about breaking news, designed by Peter McPherson and set in a whimsical woodland world illustrated by Ian O'Toole!
Point City and Deep Dive are fast and fun games for everyone from the team that brought you the smash hits Point Salad, Calico, and Cascadia! Small boxes, big FUN!
Featured products
Most recommended!
Fit to Print - Kickstarter Edition
Point City + Deep Dive - Kickstarter Editions
Flatout Games CoLab Exclusive Kickstarter Edition Games