You can't add items to your pledge at this time.
Project overview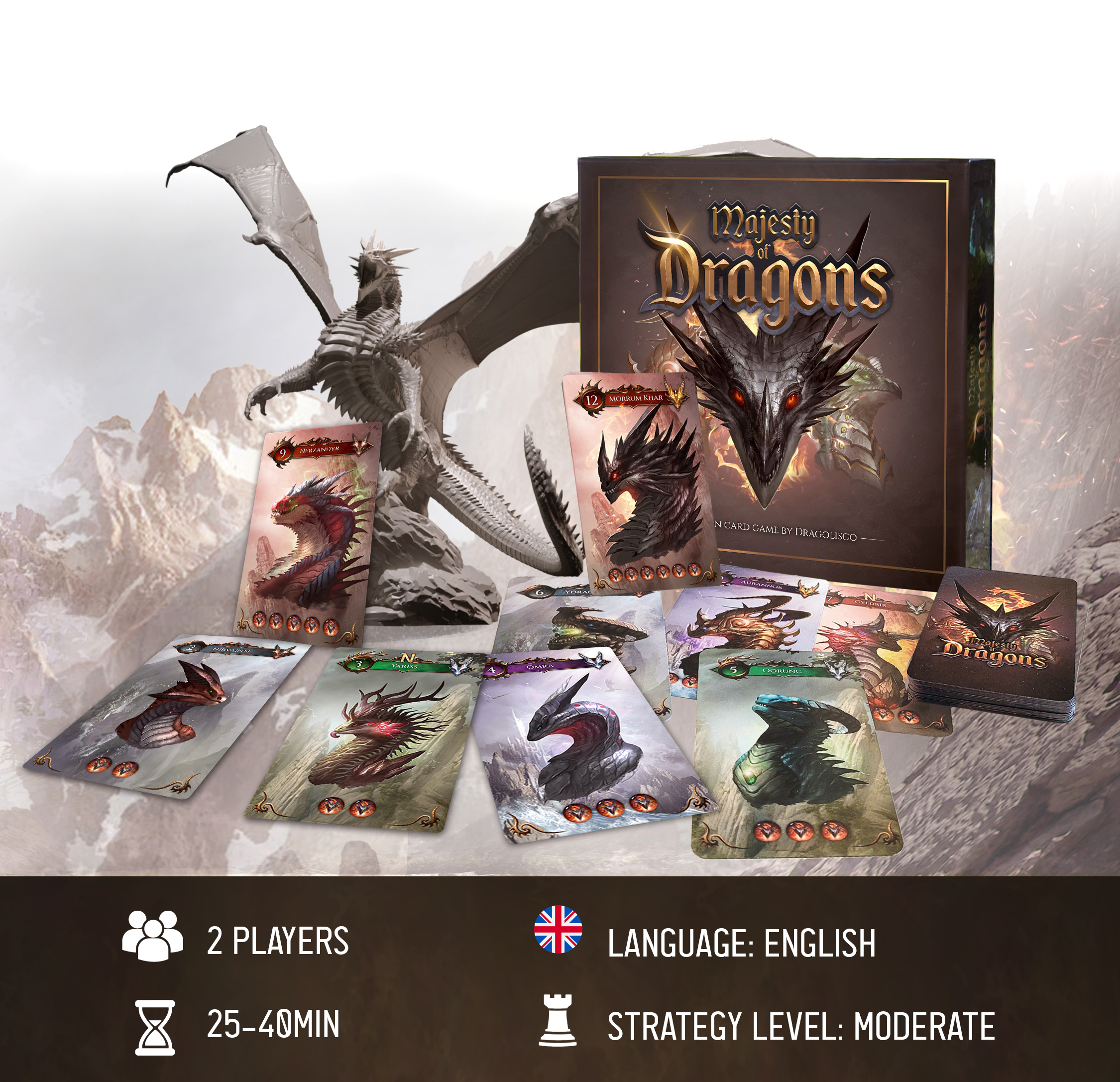 Welcome to
Majesty of Dragons!
A 2 player turn based strategy card game 100% focused on the most powerful creatures in any fantasy world:
the dragons!
And in this game,
Y
O
U CONTROL THEM!
This is a 2 player 25-40min duel auction based game.
Your goal in this auction-based game is to create a team of dragons that best fit your strategy, keeping the balance of power in your favor until you find the right moment to attack and break through your opponent's defenses, achieving the Domination Victory, or simply let your most majestic dragons take control and win by Majesty. Explore a total of 5 ways to win the game.
Recruit dragon lords, build your kingdom by acquiring powerful progress cards, manage your economy wisely and don't over-spend. And over all, choose among 40 different dragons to build your dragon force!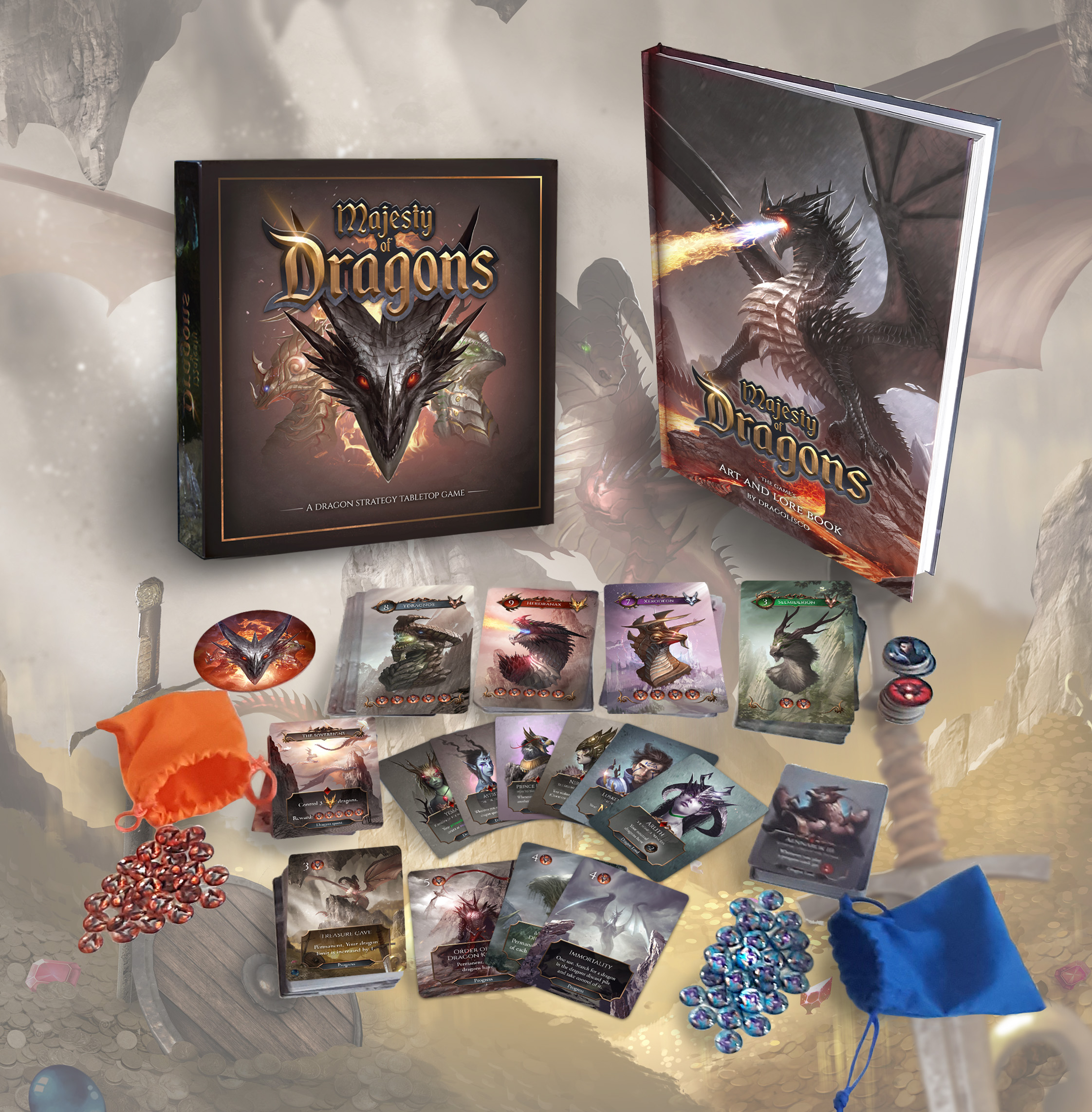 This game was successfully funded on Kickstarter on the 21th of October 2022, and al orders will be delivered in May 2023.
How to play Majesty of Dragons: