You can't add items to your pledge at this time.
Project overview
Flick of Faith Expansion: Cataclysm!
By getting Cataclysm in pre-sale you also get Promo Card: Cthulhu!
IMPORTANT - not available for US, Canada and Mexico locations - The Gaming Goat is handling the pre-sale there!
This is a pre-sale page for all other locations;)
This expansion will add more dynamic to the game making it more competitive. There will be 20 new Law Cards, a new faction – Mayans, cataclysms, mystics! All of it will have some unique features and will change the gameplay! Also, the Cataclysm Expansion allows you to increase the number of players to 5!
Mayans: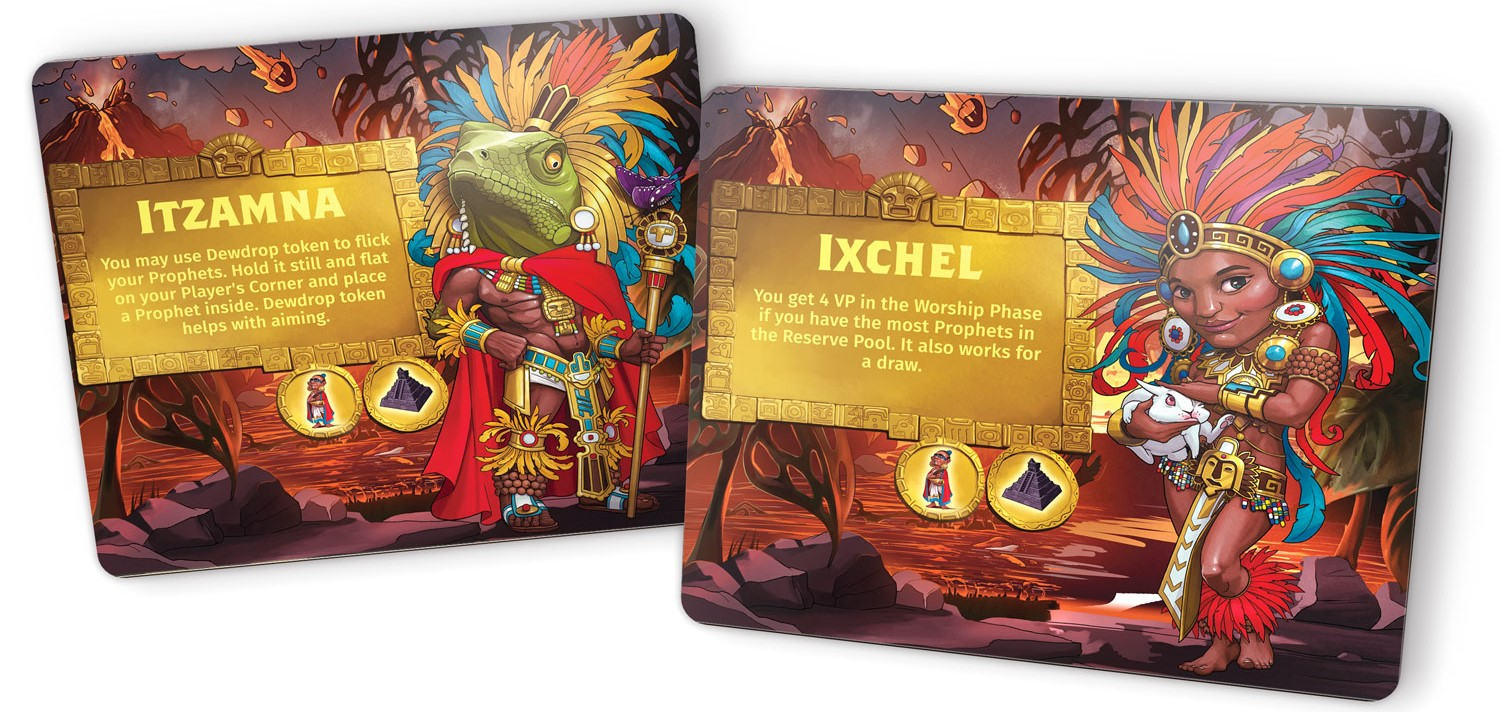 Two new Gods arrived at our Archipelago wanting to get some new believers. Ixchel and Itzamna decided to leave Yucatan to make their own crusade for power and control over the map. Ixchel, as a goddess of midwifery and medicine, will take care of all lost in the Pit Prophets. Itzamna, as a creator deity, came with his own idea on how to flick his Prophets. He created a Dewdrop Token which helps him in aiming.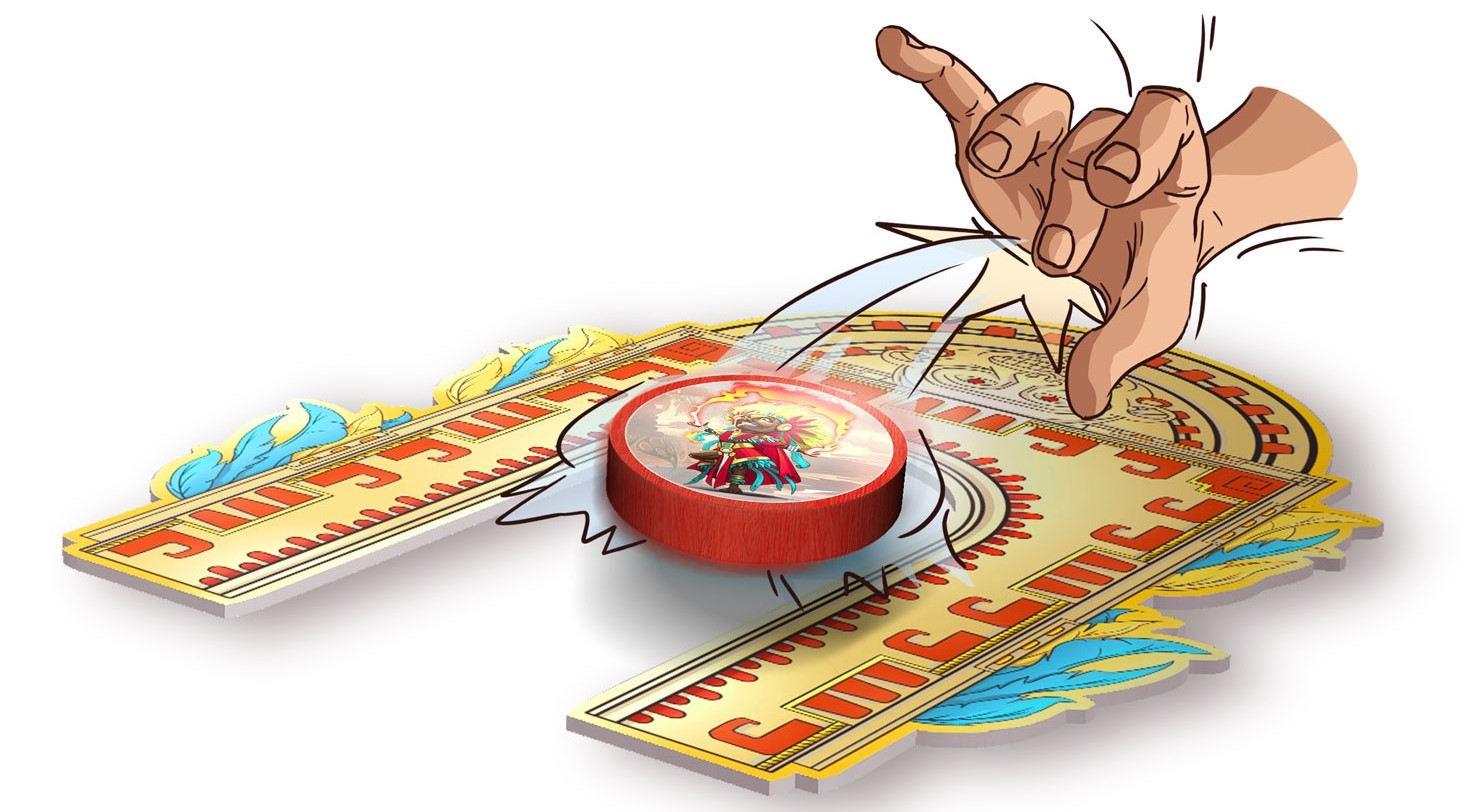 Cataclysm:

At the end of the round, the player who has one of his Prophets the closest to the Navel picks one Cataclysm Card. These cards allow players to do some actions that may affect every other player very badly (for example by using Avalanche Card you may push opponent's Prophets and Temples out of the map). So you better make sure you're the one in control of choosing Cataclysm (sometimes even that won't help you save your Prophets)!
Mystics: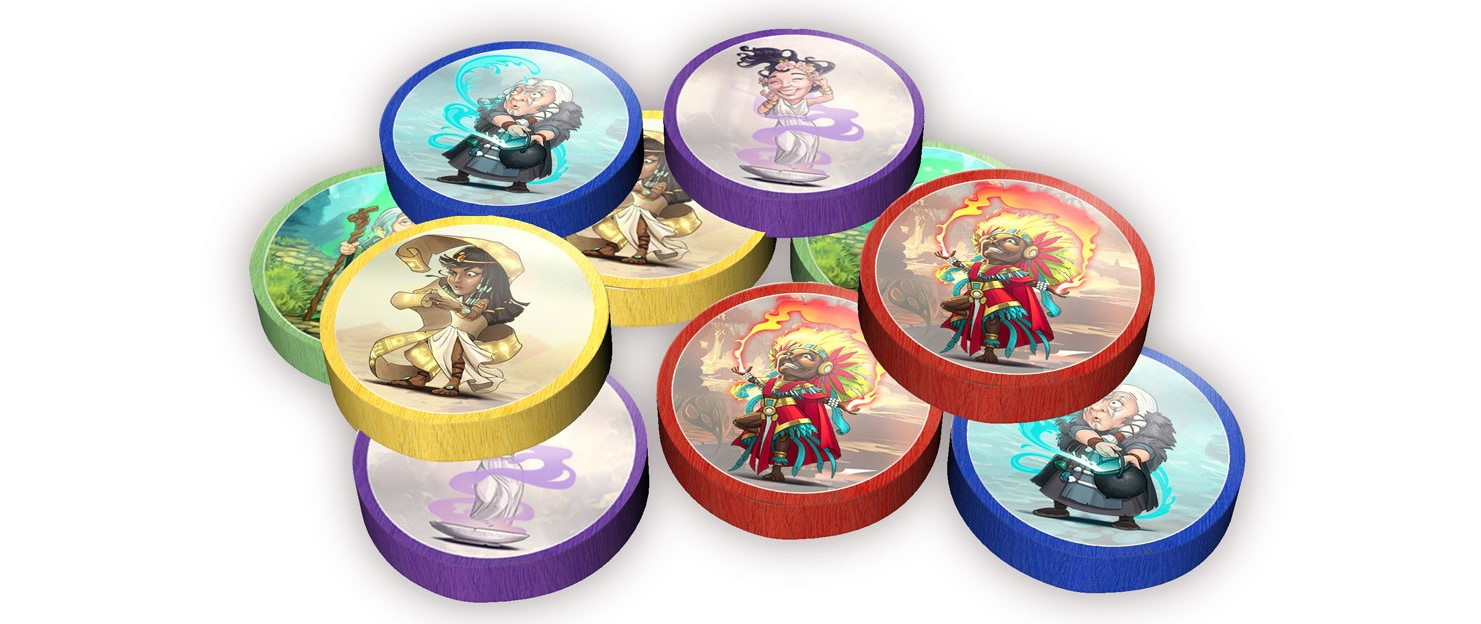 Every God has many believers. Now due to the Cataclysm Endangerment Gods asked their most faithful followers (Mystics) to help them in taking control over the map. Mystics are much more important than regular Prophets. Each one of them has a special ability, which you have to consider in your strategy. They have a very big influence on the Prophets and the game itself. Be careful! Now you do not only have to fear the Gods, Mystics are almost as dangerous as the Gods!
New Law Cards: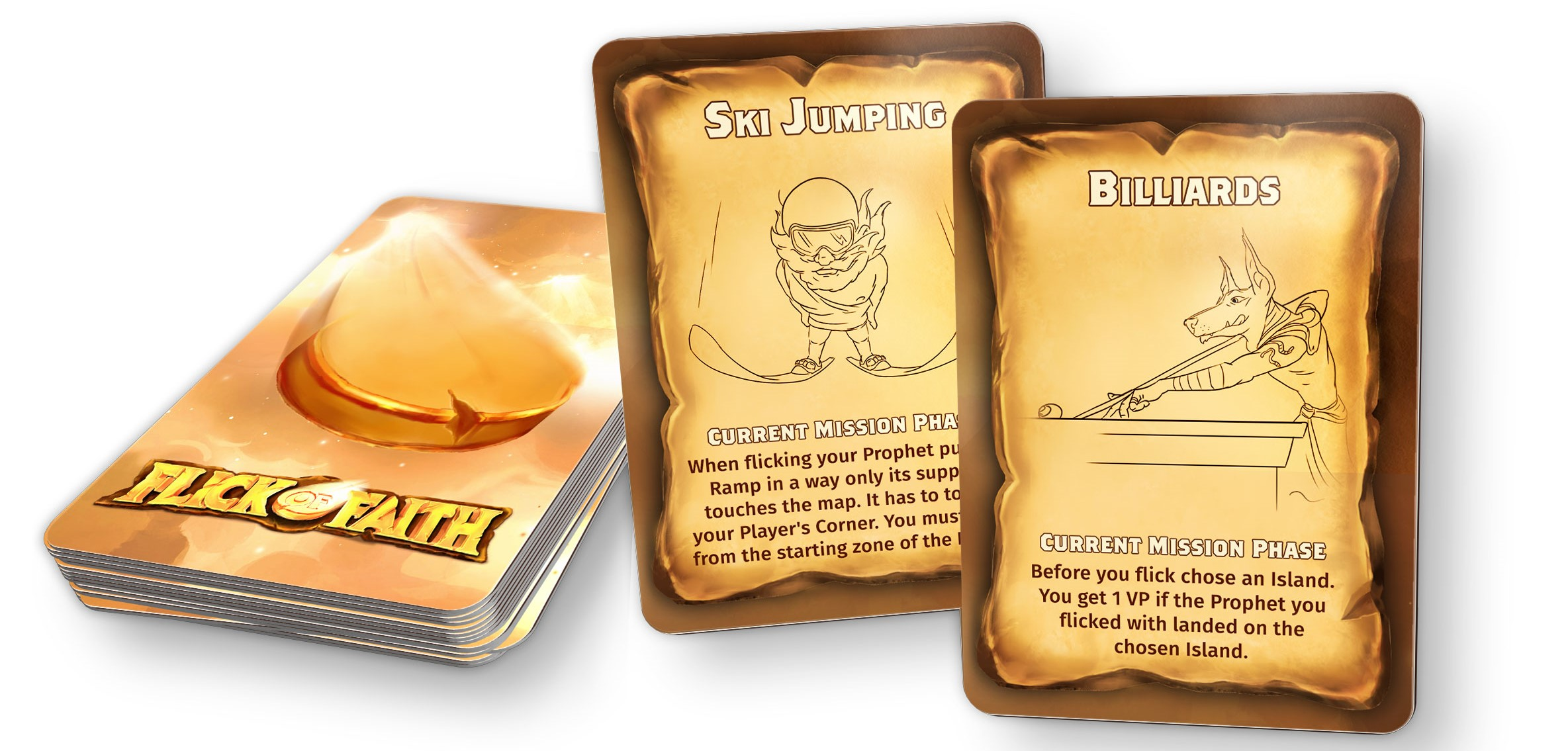 New laws are supposed to provide some refreshment to the gameplay. We think now the laws will have more impact on the game and will make voting for law cards more arguable. Some of them are quite easy to play with, but some require much skill in flicking!
Did you see a "Sky Jumping" card? With our crazy ramp, you can juuuuump high! Can't wait to see your opinion on that!

Soon we will announce the exact date of release of the Cataclysm Expansion! (probably Q2 or Q3 2021) We are very excited as we wait for you to get the game and send us your feedback!
If you want to be updated with the state of our current projects and future releases here you have some groups you should be in!
There you shall find every information about our games, may see some of our pre-published artworks and discuss the games with other players and creators!
Stay safe!
AR Lite Team