Project overview
The Board Game Survival Kit is a pocket-sized mint tin full of tabletop gaming components in your favourite colour. The idea is to be able to play most games as your favourite colour even if the game itself doesn't contain your colour of choice.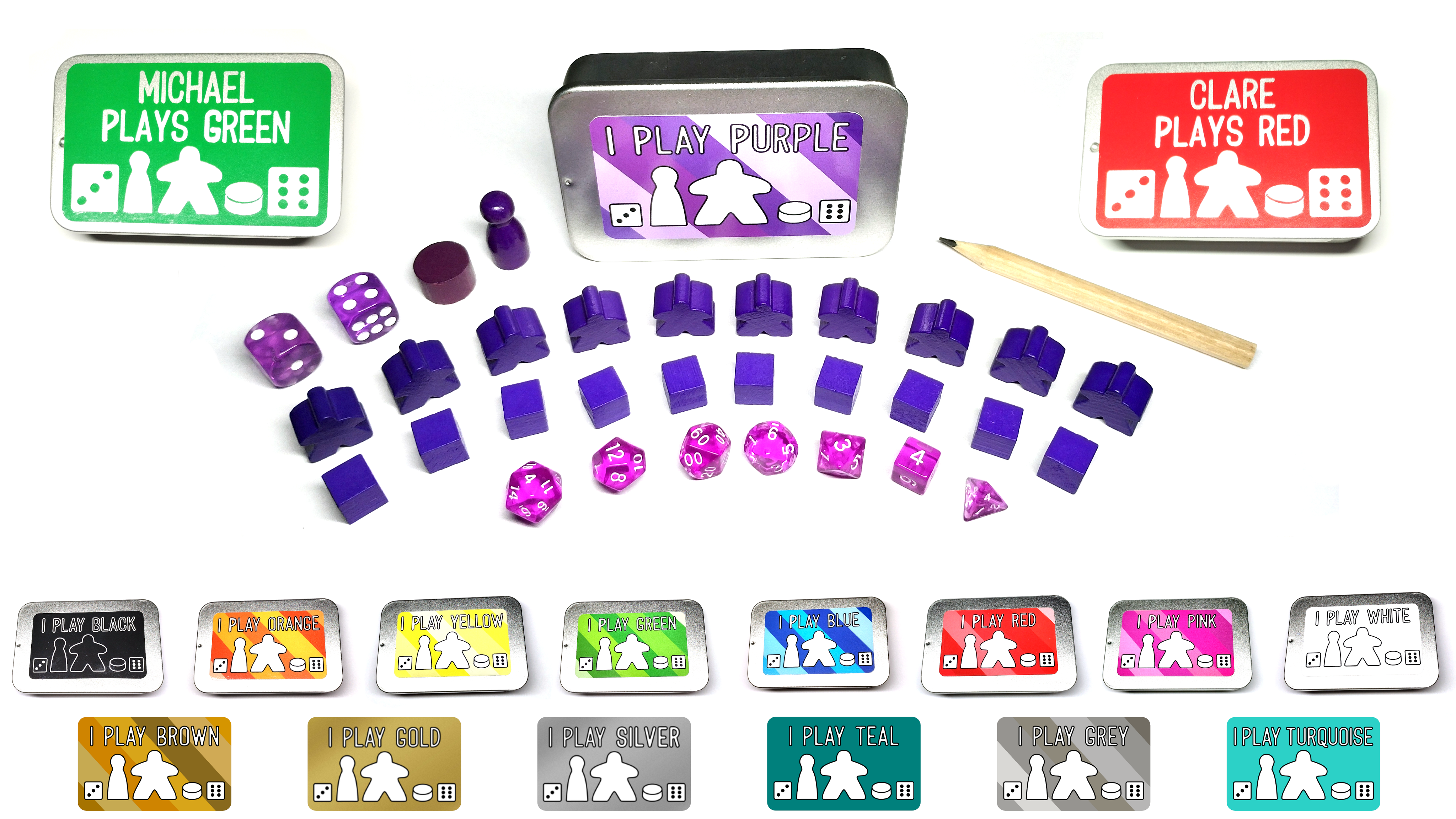 In reality though it's become much more than that, it's a handy kit of components for print and play games. It can reduce the risk of contamination if you only touch your own pieces during a game. It's a great kit for those with colour vision deficiency as you can add stickers to your own pieces to make them easier to see on a game board.
Along with choosing the type, size, label and colour of your kit I always allow people to add any extra components they would like and most importantly, there is a choice of whether to have shrink wrap or not to avoid the unnecessary use of plastics. When shrink wrap is used, it is the type that is recyclable.
My main goal in everything I do is to try and make gaming as comfortable for the players as possible, whether that's being able to use a favourite colour, making components easier to see on the board, or just feeling prepared and included when sitting down to play a game.
I'm based in the UK but ship anywhere in the world and anyone in the UK spending over £30 gets free shipping.
Custom Board Game Survival Kit
The Board Game Survival Kit