announcement
spiel
ama
events
This year, we'll also visit the amazing Spiel event in Essen, Germany. We can't wait to meet with you! We'll be celebrating the 1 million backers milestone with some royal freebies and drinks. You're all invited to join us in the celebration.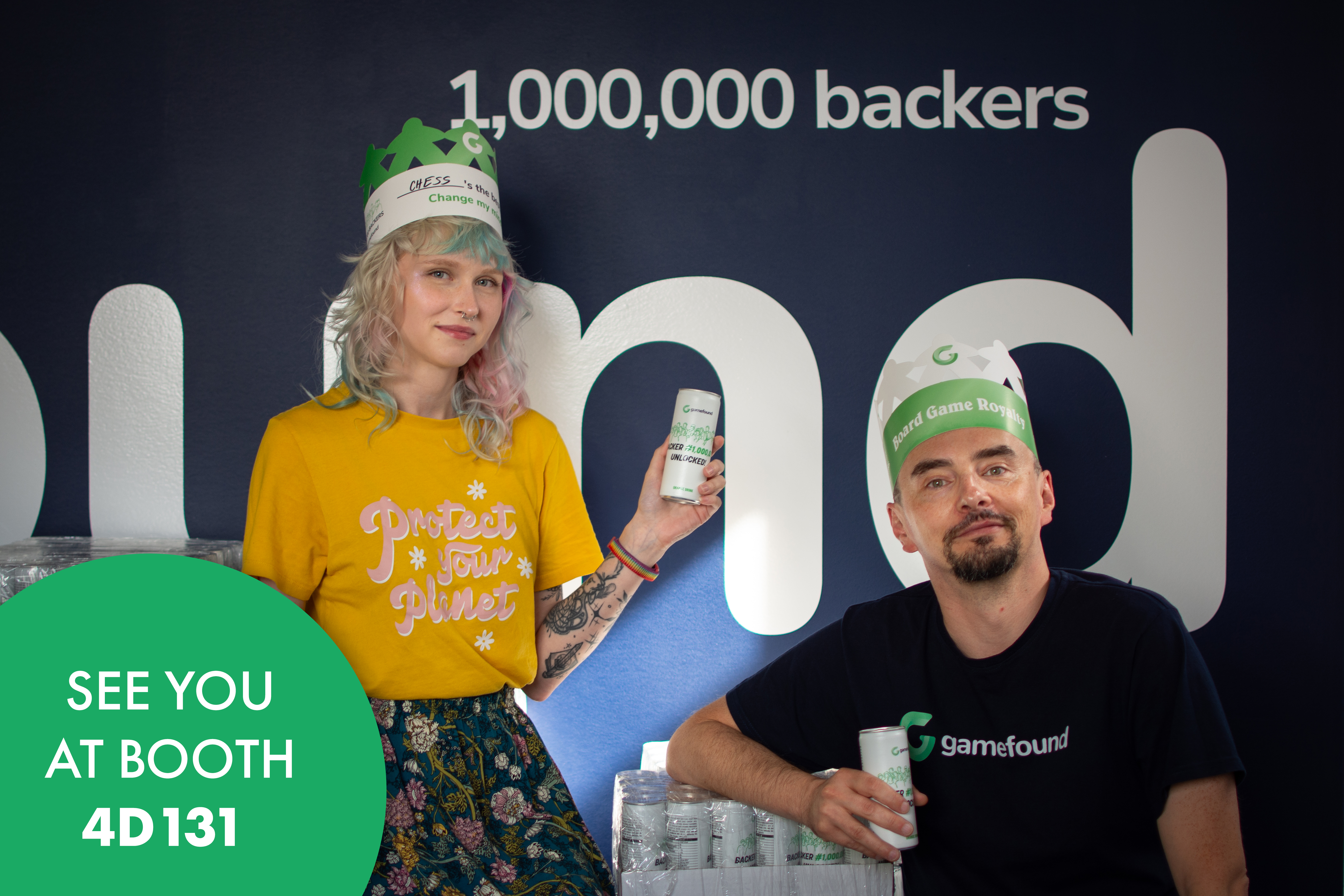 Upcoming AMA events – everybody's invited!
Each event will be hosted by a different specialist who will share their knowledge and experience with you.
The first event will take place on October 12th, 5 PM CEST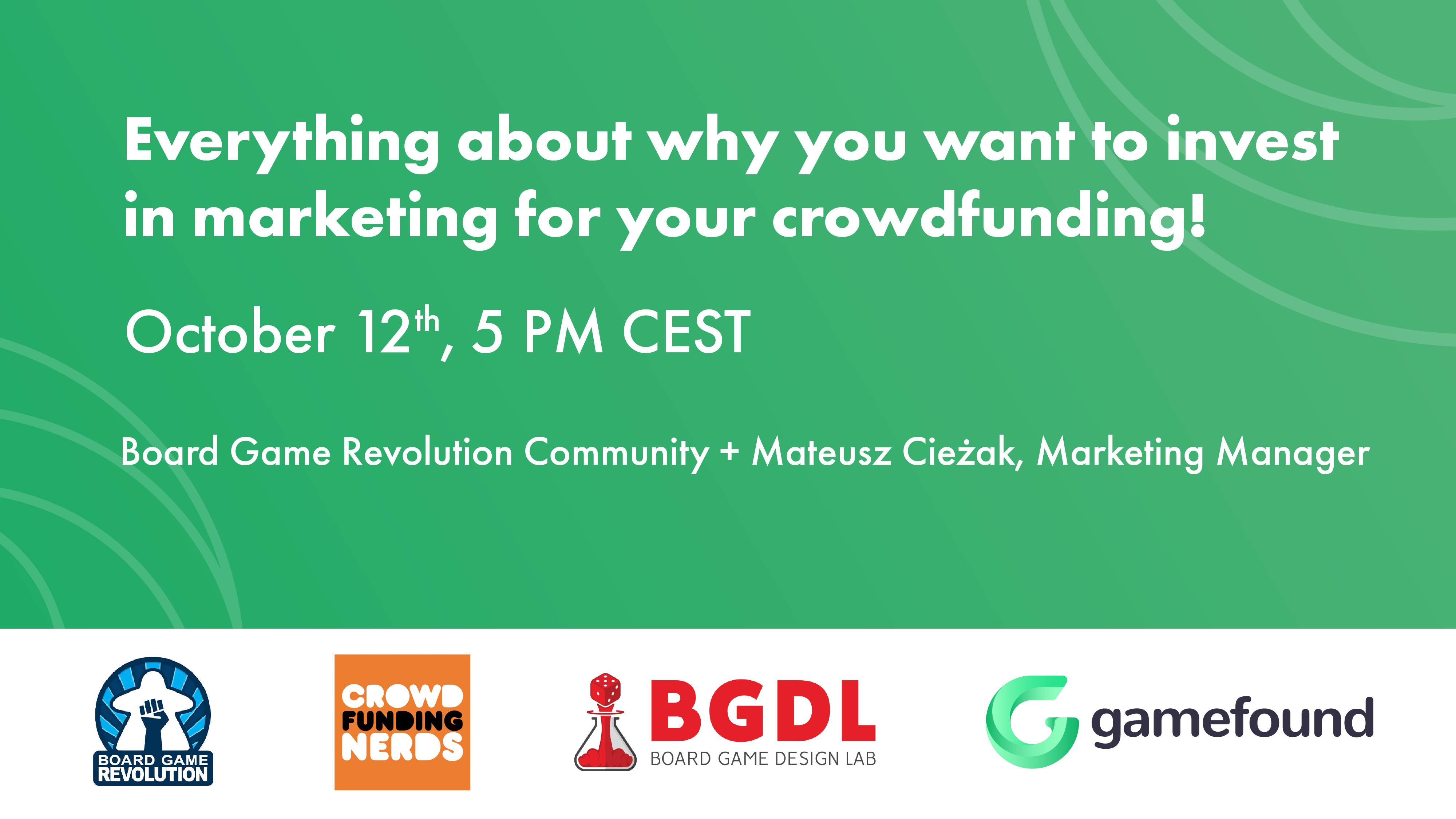 Gamefound's marketing manager, Mateusz Cieżak, will talk about the behind-the-scenes of marketing for crowdfunding campaigns. If you're interested in why you should invest in marketing, how much you should invest, and what kind of results/metrics you can expect to see, this event is for you. It will be co-hosted by the
Board Game Revolution Community
. Interested?
Join now
not to miss the marketing know-how!
The second event will take place on October 19th, 5 PM CEST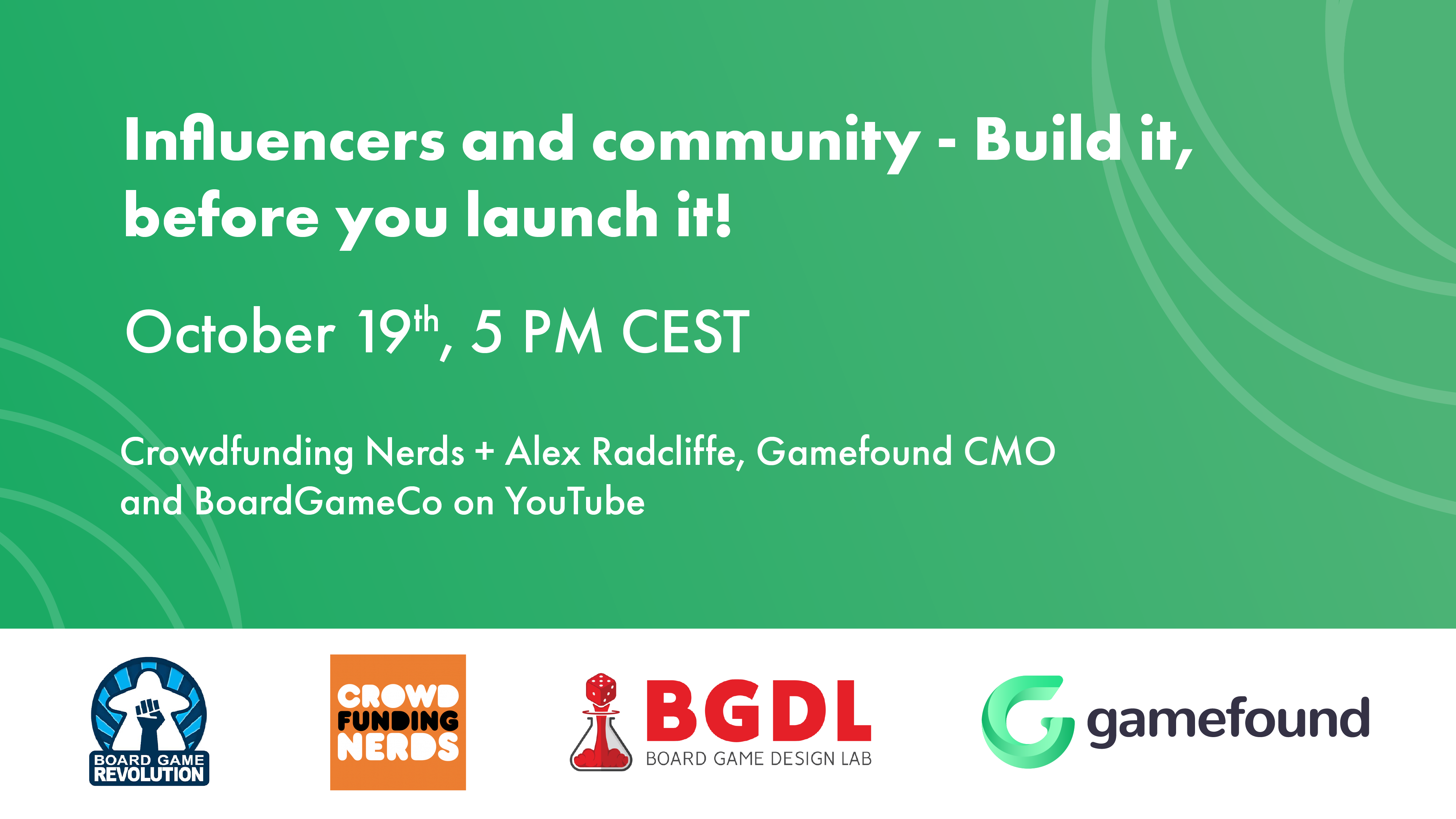 Alex Radcliffe, the CMO of Gamefound and owner of
BoardGameCo
channel on YouTube will discuss how important it is to grow a community around your project and how to cooperate with potential influencers. Don't know how to reach out to board game reviewers and influencers, build a community, and where to actively engage with them? Alex will tell you all about it! The event will be co-hosted by
Crowdfunding Nerds
. You can
join here
and learn about the power of the community!
The last (but not least) event will take place on October 26th, 5 PM CEST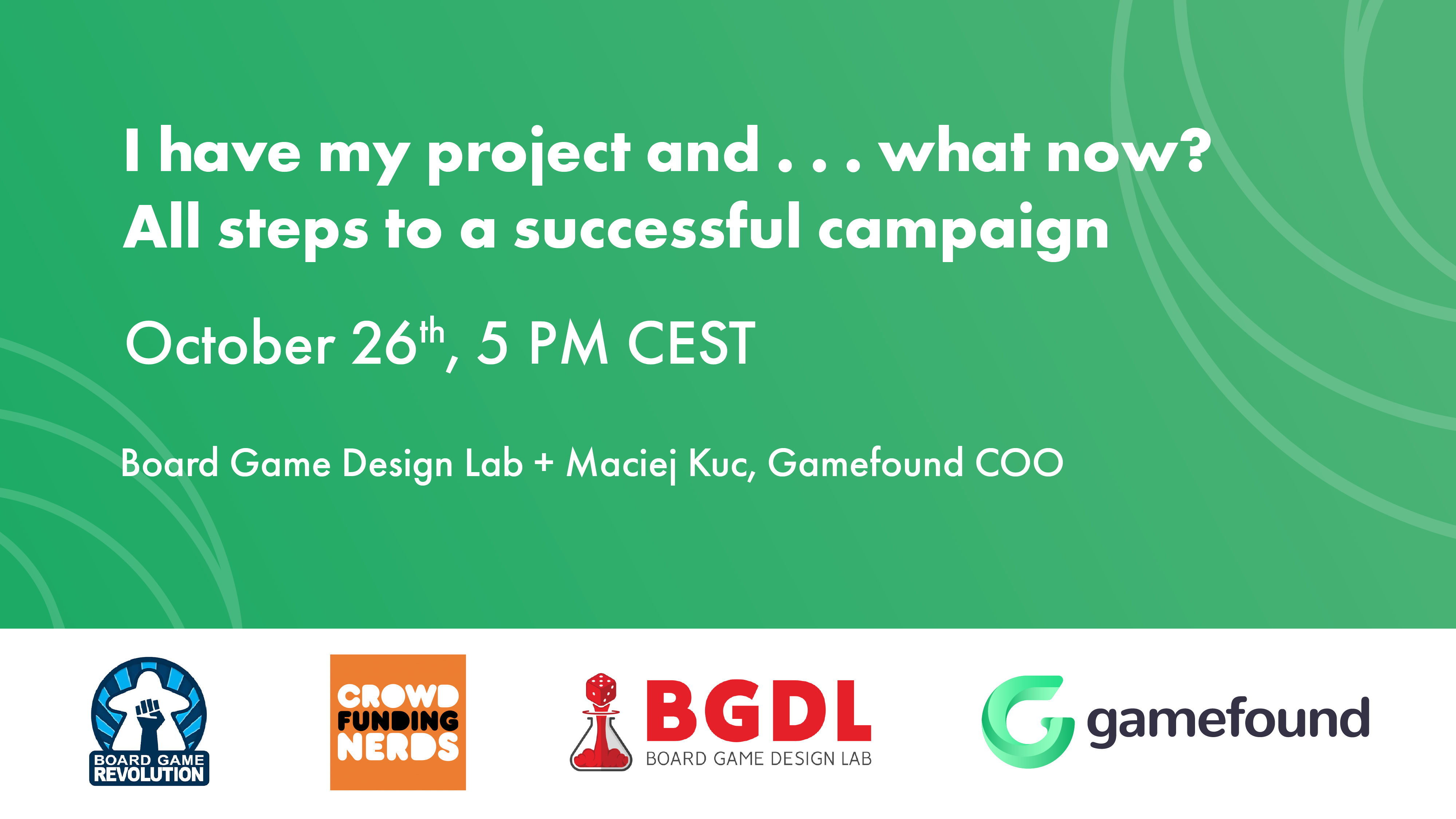 Maciej Kuc, Gamefound's COO, will talk about how to organize a live campaign, when to post updates, whether to include stretch goals, and more. If you have an idea for a campaign but don't know how to start, this event is for you. The event is co-hosted by
Board Game Design Lab
. Don't wait, and
join now
to learn more about how to start your campaign!
Summing up
This is it for now. We hope we'll meet in person at Spiel! Don't forget to
join our AMA events
. Let us know in the comments what else you'd like to learn about in the future.
The Gamefound Team
PS: We haven't forgotten about improving our service! We're working on making backers' and creators' lives easier, we have some exciting plans for the last quarter of the year, so stay tuned!