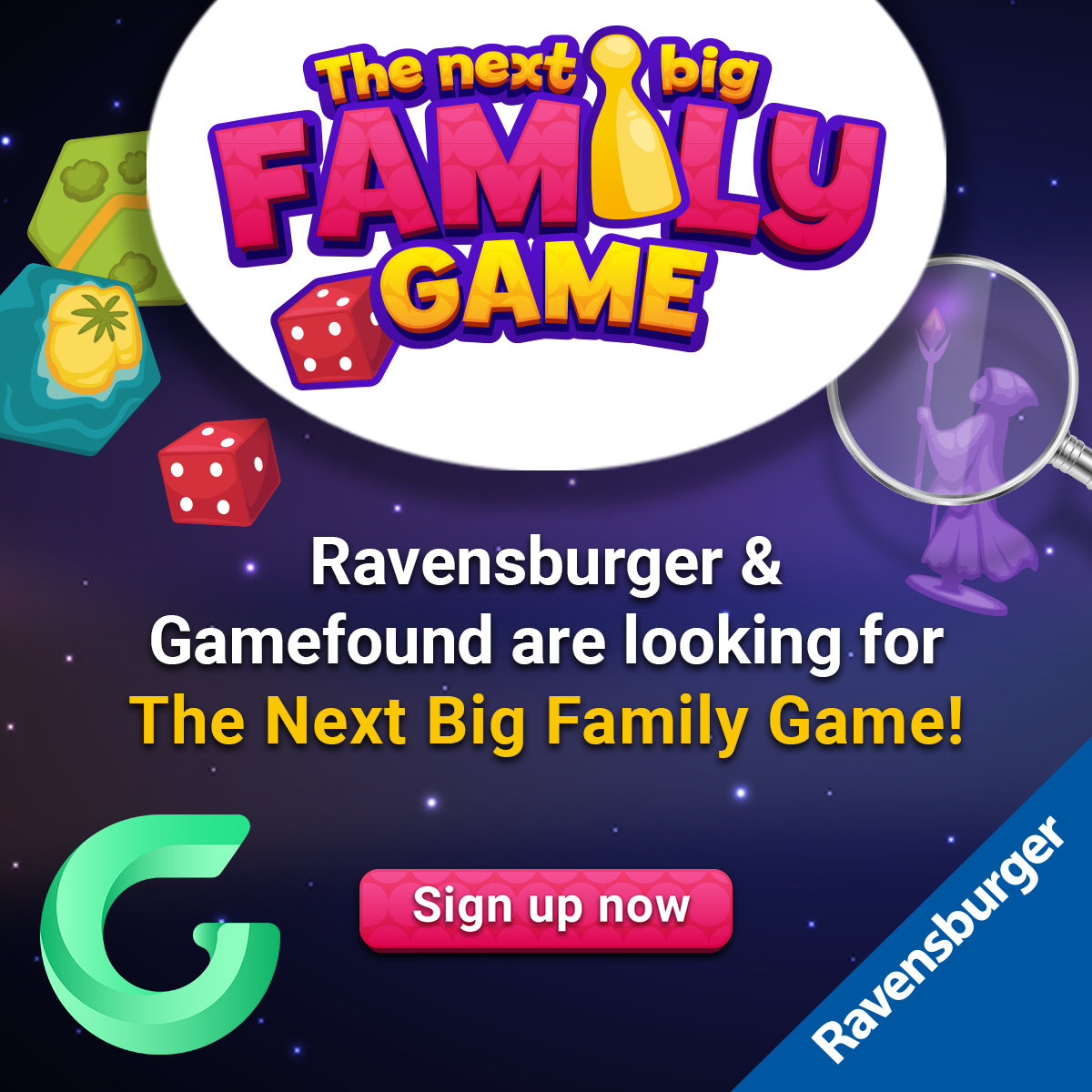 Searching for the top game
Ravensburger is looking for a family game made for two to four players ages seven and up. Playing the game should not take longer than 60 minutes, and the rulebook should not exceed six pages. Anybody over the age of 18 – including start-ups and small publishers – can take part in this exciting competitive journey. All you have to do is make sure you
read all the details and fill out the entry form
. If you have a concept in mind, you won't want to miss out, especially with prizes at stake!
Prizes? Tell me more!
All entries will be reviewed by a group of experts and three chosen designers will publish their crowdfunding campaigns on Gamefound. These designers will receive support from the Gamefound and Ravensburger team to help reach the funding goal of EUR 30,000. The designer that manages to achieve the funding goal and gain the greatest number of backers will be published, first by the designer as an exclusive version for backers, then by Ravensburger as a retail version with a guaranteed edition of 10,000 copies, including a share in net sales.
Gamefound's help
Once your project is among the three finalists, you can count on our help in the promotion and preparation of your campaign. Our specialists will help you set up the preview page, will share our know-how in marketing creation, and even help with promotional graphics. We'll actively participate in the promotion of your projects both on Gamefound and through other channels. Each of these three campaigns will have will be allotted $3,000 towards paid marketing on other platforms such as Facebook, Google, etc. We're here to support you all the way, our goal is to make something great together.
Don't miss out!
If you are a passionate gamer or creator, this is your chance to show off your skills and ideas! We can't wait to see what you come up with. Good luck to all the competitors!
For more information and the entry form, click
here.
Ravensburger invests in Gamefound
At the beginning of 2022, German game and toy giant Ravensburger invested in Gamefound, making it the first start-up company that it has invested in as part of its new "Next Ventures" innovation and investment program.