You can now create a poll with yes/no questions, or ask the community about their preferences by giving many answers to choose from. At this moment you can add up to 10 answers to a question. This feature will be developed and improved, so some technicalities may change in the future. You can find polls in your project communication tab, below the FAQ section.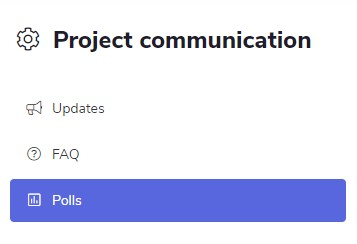 Currently, polls can be added only as part of an update and are displayed at the bottom, under the update content. To add a poll, you have to create it first by filling in all the required information: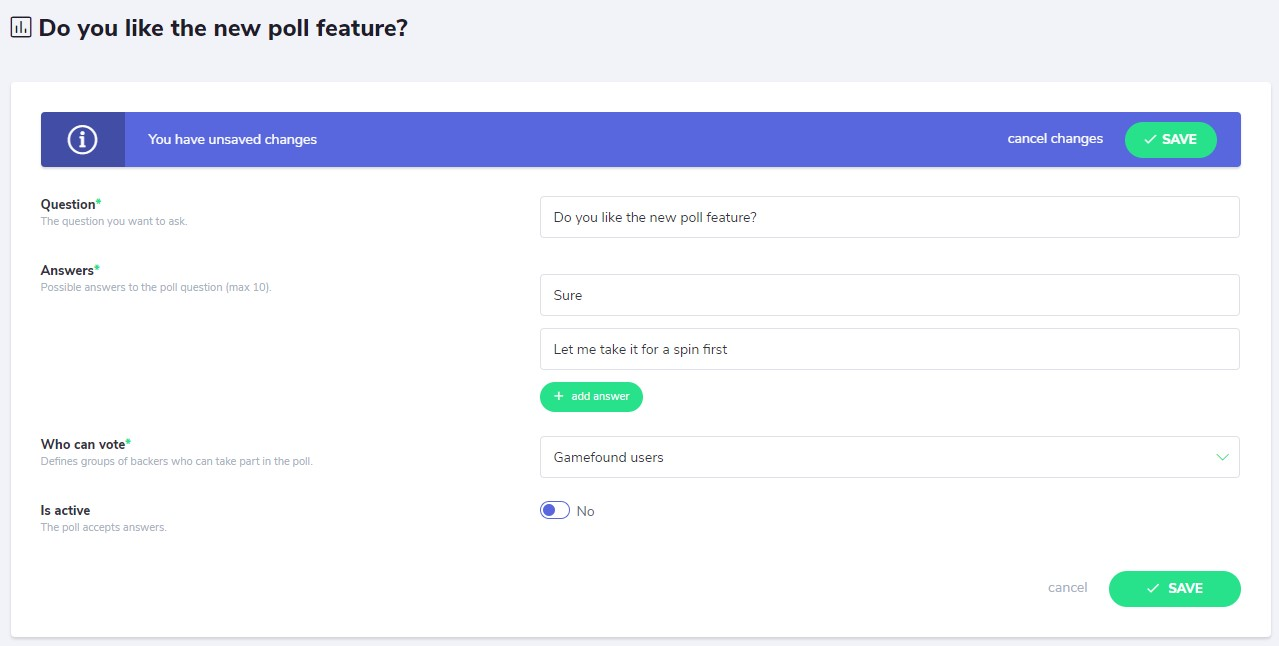 Add a question, answers and define the group that can vote. Use the "Is active" toggle to change the poll status to open or closed. NOTE: Once you open the poll and someone votes, you won't be able to add and delete answers or change the voting group. So, if you if you have a typo in your question or one of the answers, you can always fix it.
At this moment, polls can be added only to updates but, in the future, they will also appear in comments and maybe other sections, too.
Once you're done with setting up the poll, you can add it to your update using a dropdown menu in the update settings:
Save the changes and that's it. Wait for votes and get the feedback you wanted.

If you want to close the poll, go to settings and change the toggle position to "Is active". Setting it back to "no" closes the option to vote and displays results on the update page.

That's all for now. As always, stay tuned for more! :)