crowdfunding
gamefound's feast
new campaigns
The last few months have been very busy for us as we're preparing the platform to open for all creators. At the same time, we've run many amazing campaigns and drawn conclusions on how to improve the overall platform experience.
A lot of novelties are coming, along with thrilling campaigns in the coming months. We can't wait to show you all of them, so here they are - a new project from Cyanide and Happiness, a sequel to critically acclaimed Sleeping Gods, next game of Flamecraft creators, just to name a few.
See what's coming up this spring!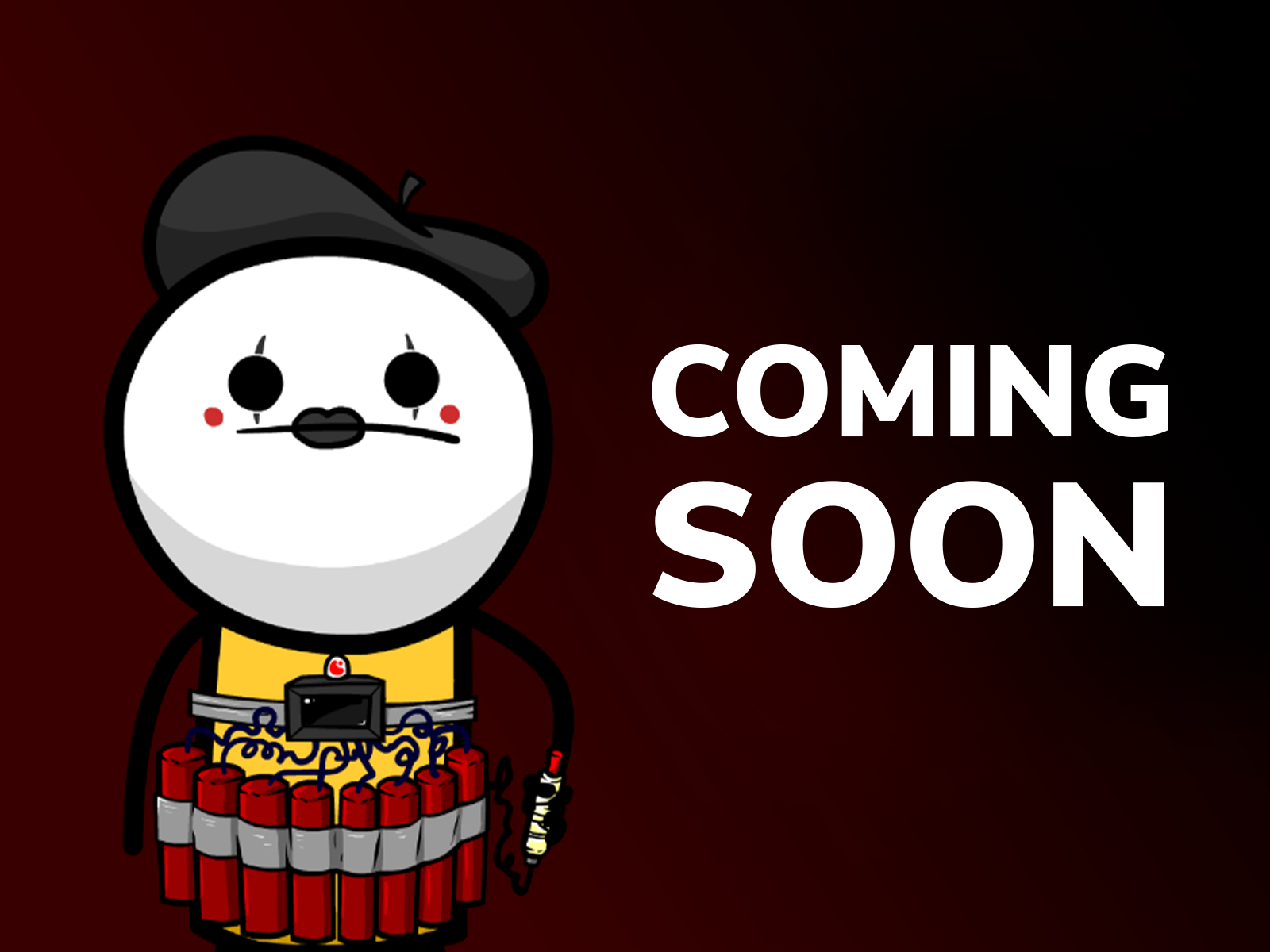 Cyanide & Happiness
, makers of hit party games Joking Hazard and Trial By Trolley, are preparing to launch their next top secret game project on Gamefound! While the exact details of this mystery game will be revealed in the coming weeks, backers can follow the campaign page right now for updates and a free blind box figurine ($10 value, ships with campaign rewards) while supplies last! You don't want to miss out on this one!
Check out the draft
.
Sleeping Gods: Distant Skies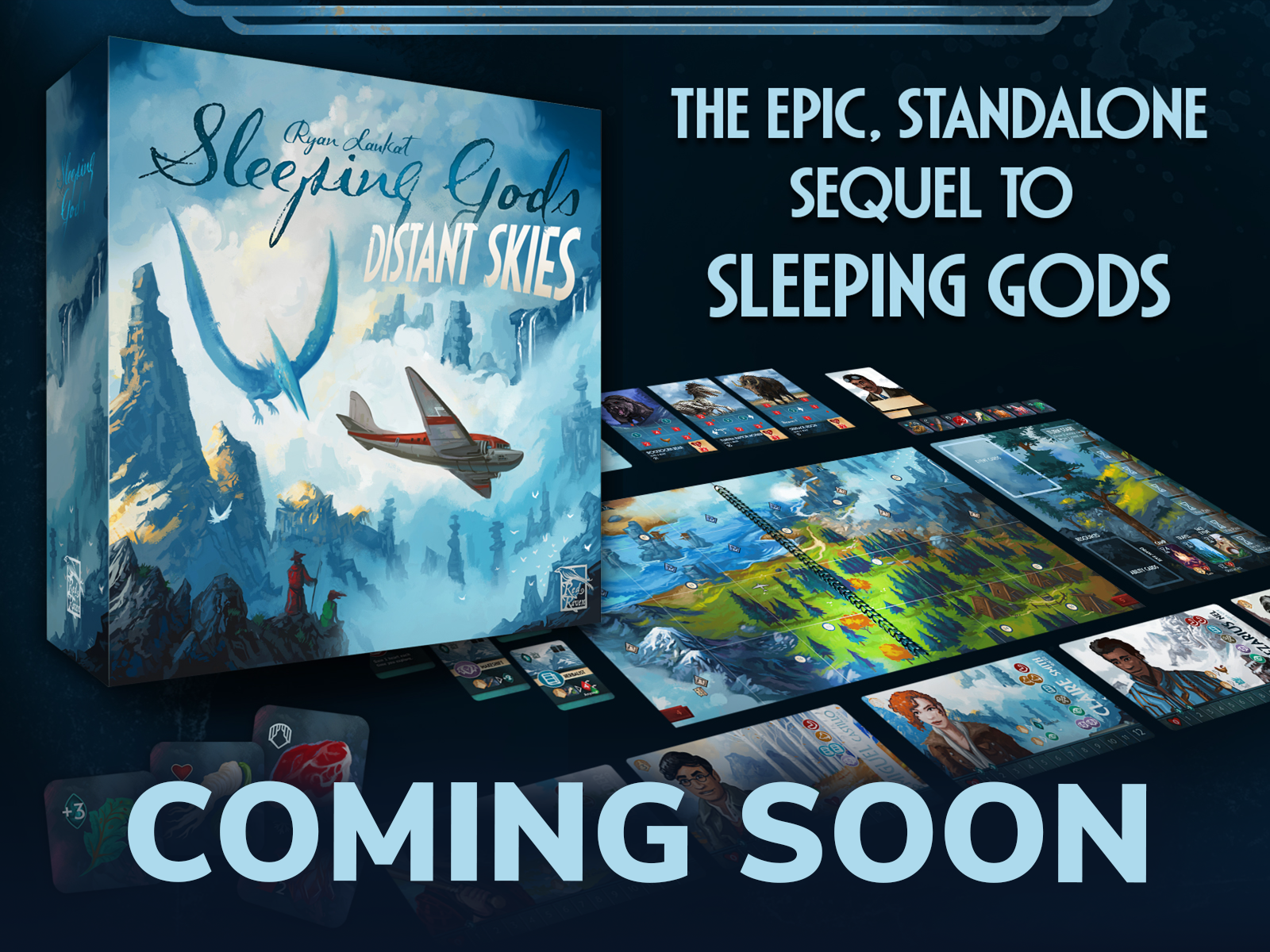 This stand-alone follow-up to
Red Raven
's expansive, open-world, sandbox campaign game brings you back to the alternate world of Sleeping Gods. The rugged landscape is filled with bizarre creatures, scheming gods, and untold dangers. Your crew is thrust into this world with no explanation or guidance. You must put together clues and interact with the locals to unravel the mystery and find your way home. Distant Skies is set in the same world as the original game, but with new characters, storylines, and mechanical concepts - you don't need to have played the original game to enjoy the experience of this one. Trek through the world as you read through branching narrative stories, meet vivid new characters and experience the open sandbox world at your own pace. Distant Skies features a revamped exploration and quest system, along with a new combat system that allows you to build a combat deck while you play, making every combat into a fresh new puzzle.
See the draft here
.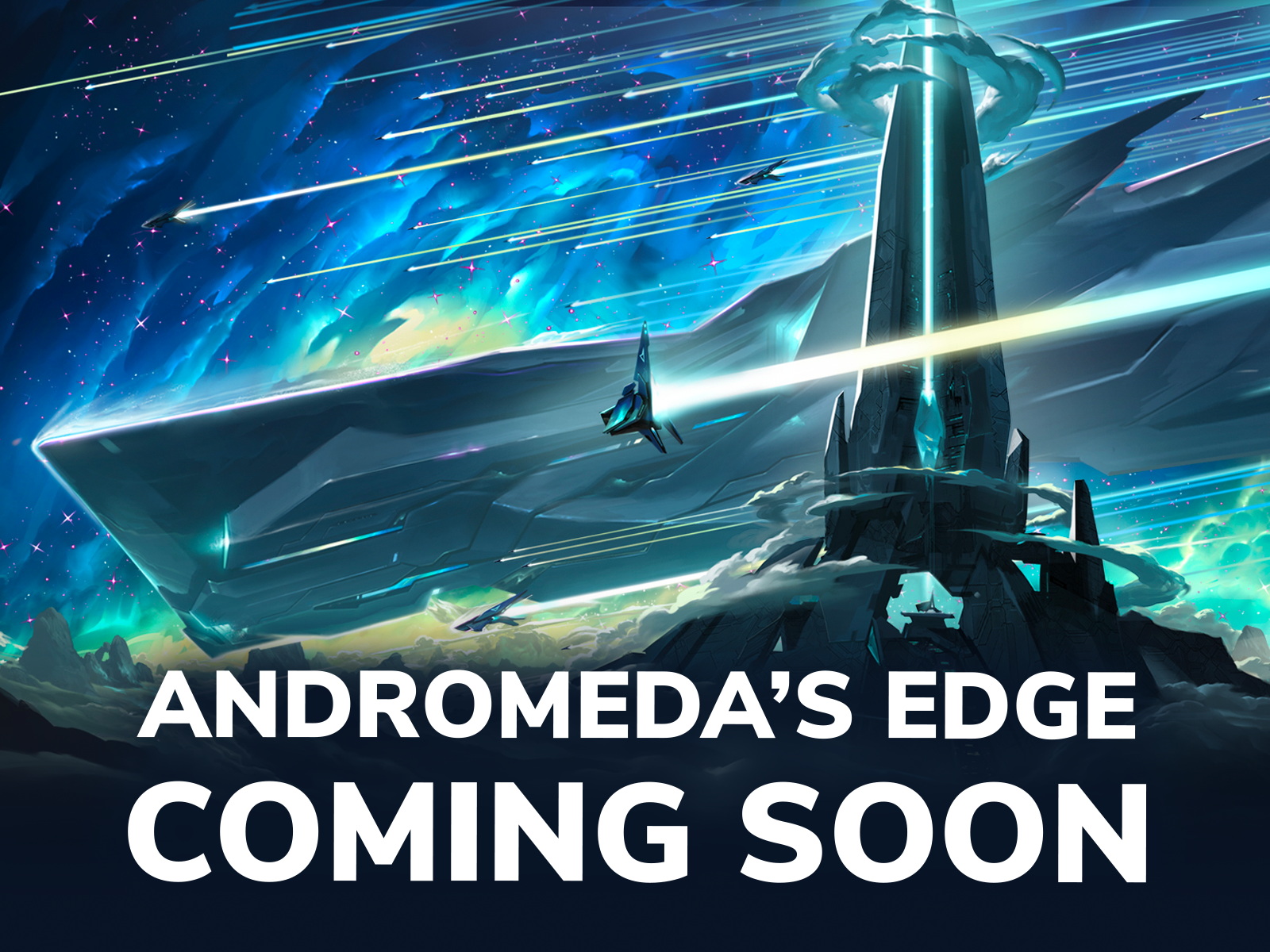 Andromeda's Edge by
Cardboard Alchemy
is the next game from Luke Laurie, designer of the crowdfunding hit Dwellings of Eldervale, and the seminal classic Manhattan Project: Energy Empire. Expect some of Laurie's hallmarks, like interesting twists on worker placement, tableau and engine building, and hand management as you explore the Andromeda Galaxy. The game takes place in an uncharged region of space, littered with the debris of ancient civilizations and patrolled by extragalactic raiders. This area, called 'The Edge,' is a last resort for the brave and foolhardy who seek a new life beyond the grasp of their oppressors. You will lead your faction from desperation to success, beginning with only a simple Starbase, a few ships, and a small handful of resources. Use your ships to gather resources, claim dormant moons, acquire modules to improve your Starbase, populate your planets, and build developments while competing with other players in the areas of Science, Industry, Commerce, Government, and Supremacy. A blend of euro mechanics with a splash of direct combat and dice battles, playable between 1 to 5 players.
Check out the draft
!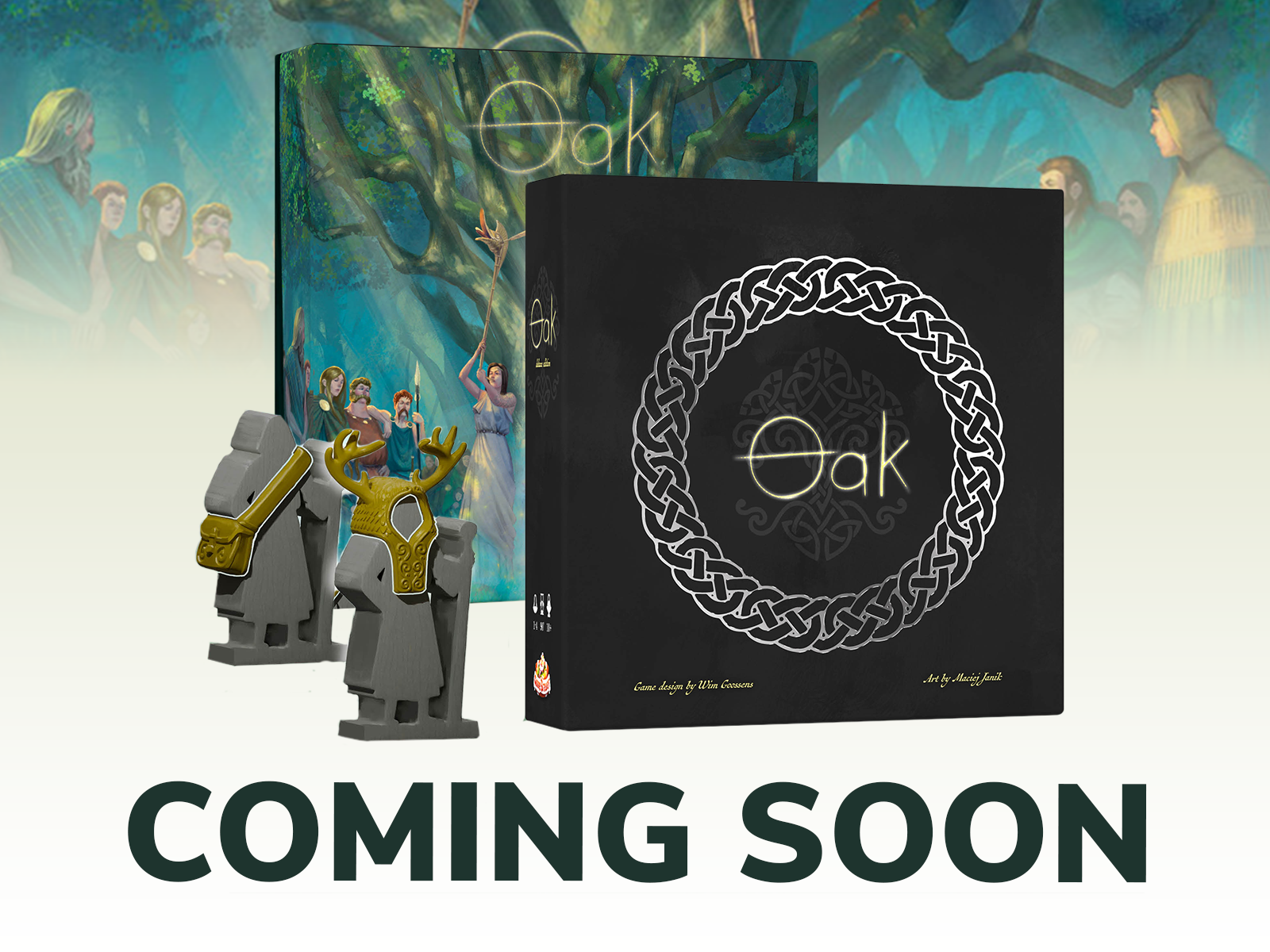 Oak is the next game from
Game Brewer
, set in a brand-new world focused on the idea of nature. Play as a faction of Druids, whose job is to protect the forests and the Arch-Oak, the magical tree for which the game is named. As the leader of your group, you must choose from a variety of actions, trying to grow the strength of your faction while proving to the Arch-Tree that you are deserving of rule. Sanctify sacred places, erect monoliths, uncover ancient artifacts, and befriend all manner of magical forest creatures. If you do well, the Bards will sing of your faction, drawing new recruits into your order and increasing your ability to take action, but be careful! Your deeds risk unsettling the natural balance of the forest - be sure to consider that as you make your changes to the forest. The Arch-Oak will pick only one faction at the end of the game so do your best to outplay your opponents in this competitive game for 1-4 players.
Check out the draft page
!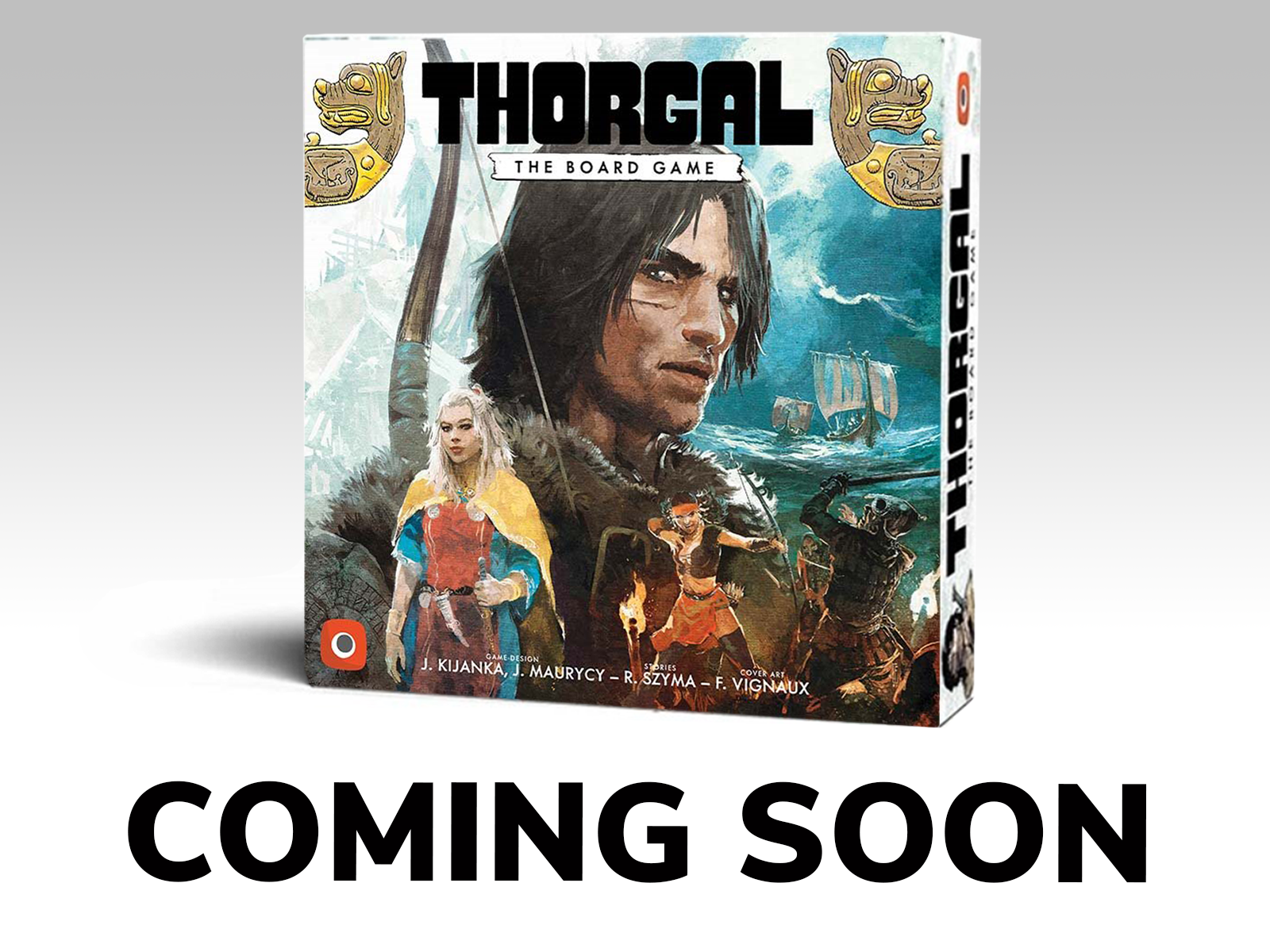 Thorgal, the acclaimed comic book series by Jean Van Hamme and Grzegorz Rosiński, comes to the table in a board game adaptation by
Portal Games
that can only be found on Gamefound. This cooperative, storybook adventure game lets you take control of Thorgal, his wife Aaricia, their son Jolan, and Kriss — a deadly female warrior. Your adventure will span across ten different stand-alone scenarios, each rife with new challenges and narrative moments. Each scenario is played on a fold-out map, filled with scenario goals, hidden objectives, side quests, and characters to meet. Pair these scenarios with the storybook for a unique narrative that changes every game based on the decisions made while playing. Choose survival abilities and how you advance your character during each scenario. Experience new storylines driven by a love of the characters and the comic book series from which they are drawn.
See the draft
!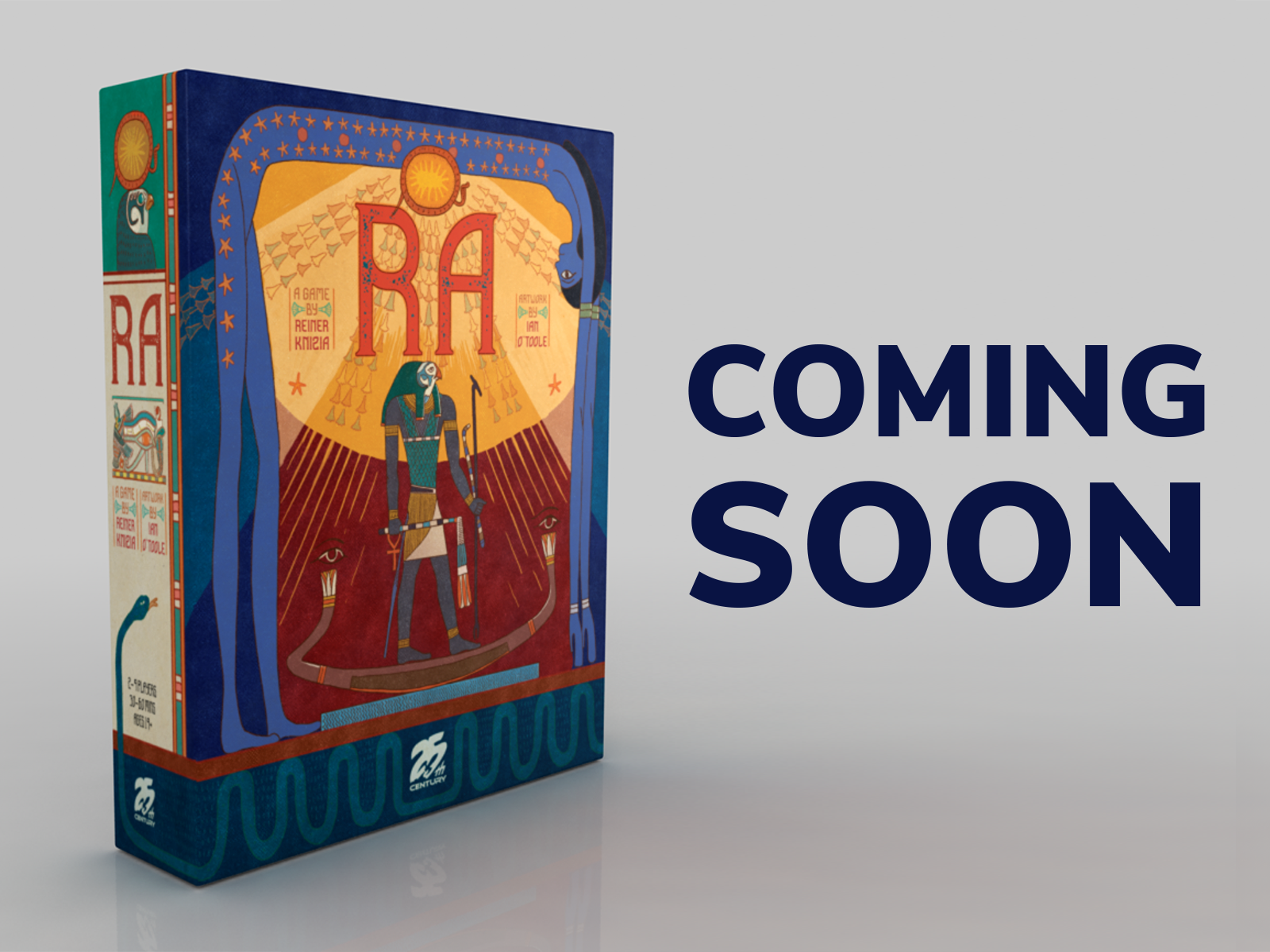 Ra is back with a few upgrades and a whole new look!
25th Century Games
is proud to introduce a brand new edition of the classic game Ra from famed designer Reiner Knizia. Widely considered one of Knizia's best designs, Ra is an auction and set-collection game approachable by new gamers but offers a lot of depth and replayability. Each player attempts to collect sets of tiles, with each set scoring in various ways, creating a constantly evolving puzzle as players try to maximize their points and outbid other players on key tiles they need to complete their sets. This new edition features upgraded components and enhanced artwork done by the renowned Ian O'Toole.
Check out the draft here
.
Gamefound is opening soon to all creators
For the last months, we've been testing, working hard on the backend, running selected campaigns, and we feel the time to open Gamefound for all game creators is closing in. Stay with us, follow our social media (Facebook, Twitter, Instagram) to make sure you won't miss anything.
Opening the platform doesn't mean we're done and want to rest. On the contrary – we have lots of features on our roadmap that will be added once we're ready to host all the new campaigns. We have so many ideas and improvements on the pipeline we can't wait to start implementing them one by one.
We're constantly listening to all the feedback we receive. We take notes, plan, and make sure all the features we will introduce are the ones that are requested by the community.
There will be many more occasions to feast this year, this we can assure you of!
Maciej Kuc, COO of Gamefound and the Gamefound Team