release
images
updates
description
pledge
Your pledge
This one is big. We've added a new tab in the backer platform. This is the place where backers can manage their pledge and view previous pledges. We wanted to make the pledge management easier, so now the backers can find their all pledges in one place.
This tab contains all information about the backer's current pledge as well as their previous pledges (former "orders"). Here they can also change their pledge by, for example, adding items.
Here they can also view and manage their previous pledges, change shipping and billing addresses, or see the details of all pledges ("orders"). In general, the flow of using the platform hasn't changed. They still can reach the cart box by clicking the cart icon in the upper right corner.
This is a change we're very proud of. We hope you'll like it.
Product box redesigned
We've changed the look of product boxes. The product image is now bigger, the frame disappeared and there is more space for an awesome description. Now you don't have to limit the text (that much). You should definitely check if you can use the extra space to upgrade your product description.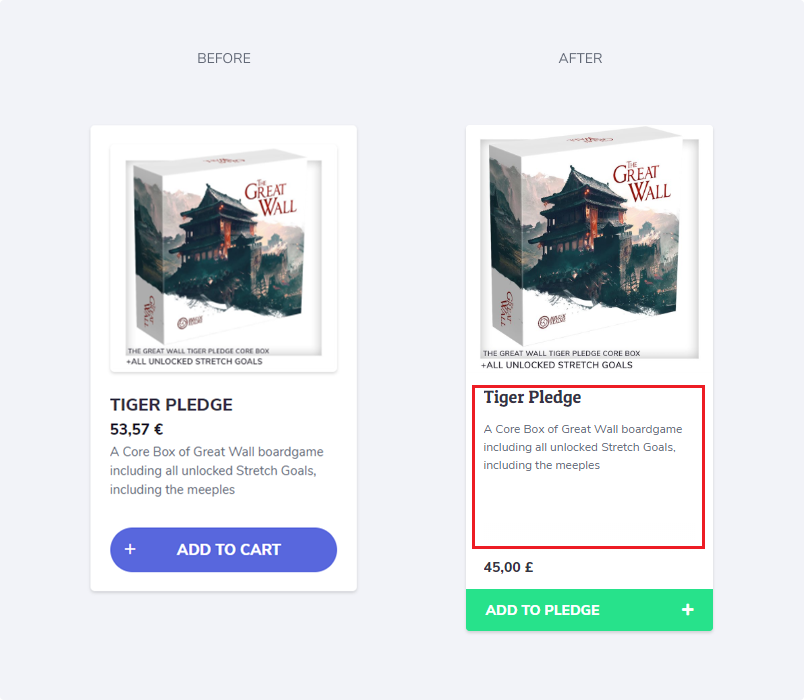 We're leaving the convention of a store-like platform. Because we are not a store. That's why you will see fewer carts and orders on or website. We've decided to make this transition to drop the "cart" idea on our platform. However, we use it in many places so it may take a while before we get rid of the store-themed approach.
We've changed the buttons into more crowdfunding ones. Now, "your order" is "your pledge", and "your cart" is also "your pledge".
What's different? Almost everything. We've heard your feedback and decided to simplify the gallery design. We removed mini-images from under the main graphic and replaced them with subtle lines. And now you don't even have to click any arrows to see the rest of the images. They change automatically.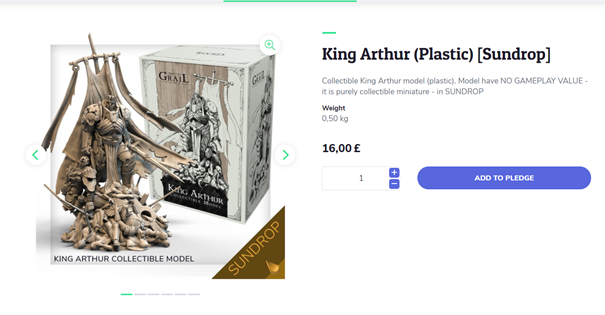 But that's not all. We also added badges to products. Now they can be labeled as "featured" or "limited". Now, it is more visible which products deserve more attention.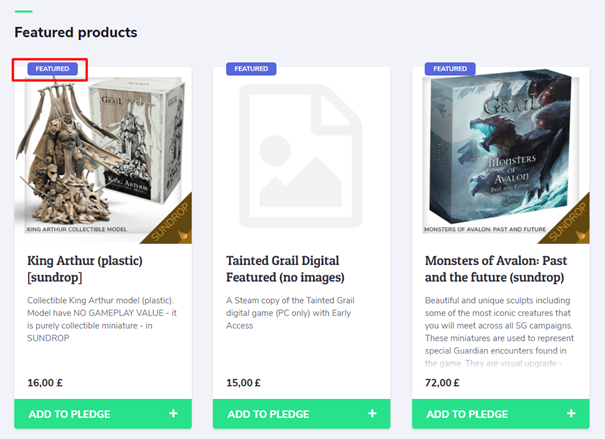 That's all for now but we're not slowing down. On the contrary, expect more changes soon.