payments
comments
campaigns
tax
features
notifications
As Gamefound has continued to grow, we've put in more and more ways to keep you in the loop on upcoming, active, and past projects. As the ways to stay up to date grew, something that became apparent was missing was subscription management. Now with this new feature in place, you can easily choose the communication options for subscriptions, creators, and projects. At the moment, this primarily covers the basics, but we'll be expanding this functionality to ensure it's as helpful as possible.
Apart from the fundamental subscriptions such as system messages and newsletters, you can also decide on what emails you'll receive from every creator and project you followed or backed. All subscriptions are ordered by the creator alphabetically, and projects are grouped by the creator. For anyone who has backed or followed a lot of projects, the list can be fairly long, but you can easily search for a creator or project name using the search bar.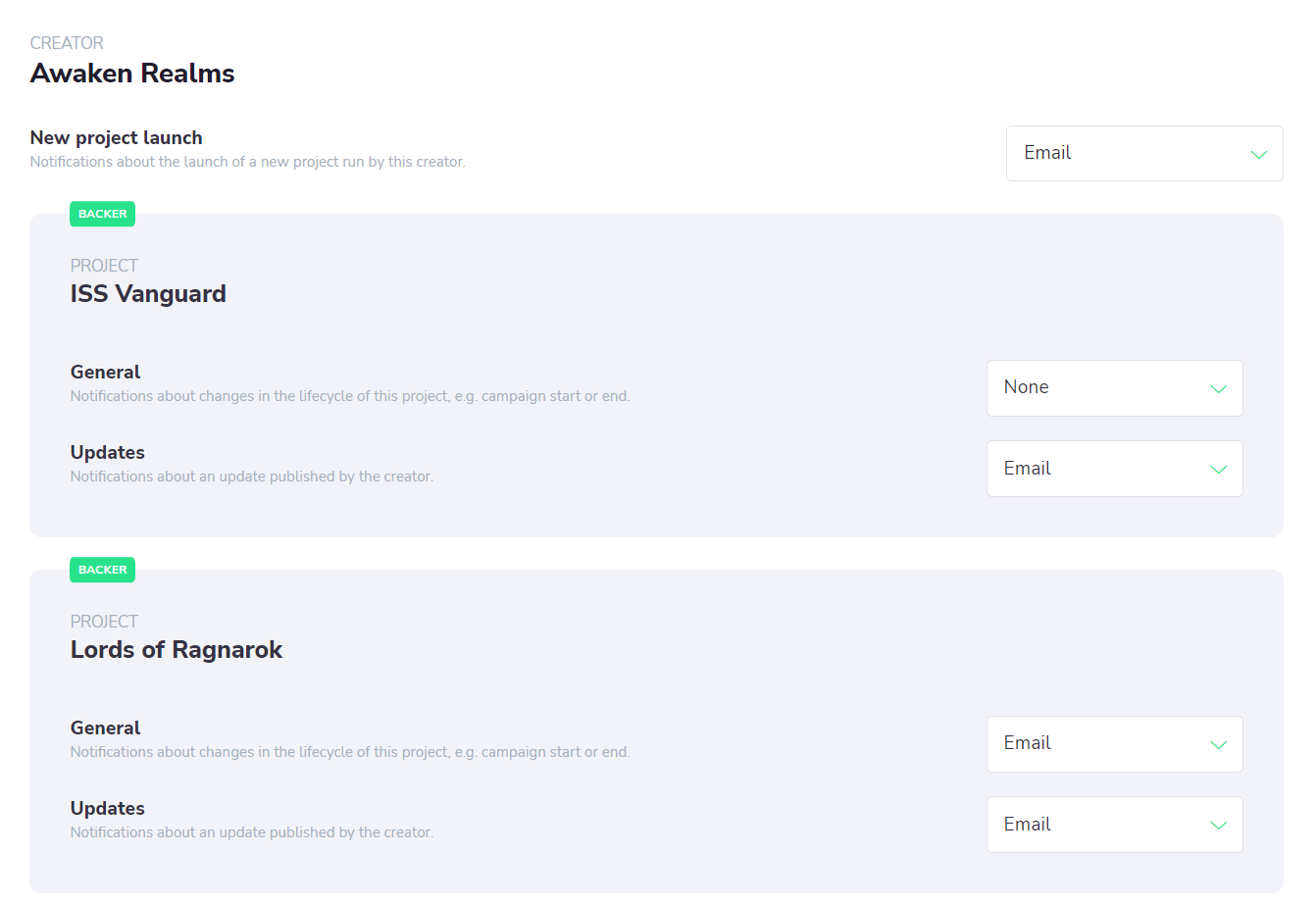 We keep adding new features and enabling new functionalities to give the creators more power and possibilities. There's been a number of campaigns and creators who helped us get to this point and learn to address your needs. We know you want to be in full control of your project, and that's why we introduced the "cancel campaign" option for crowdfunding campaigns. We're aware that the campaign sometimes may not go as planned, and in some cases, it's better to cancel, improve and relaunch it. The button is available in project settings under the three-dot button. Bear in mind that this action is irreversible, and as such, you do have to go through several confirmation steps to ensure that you are taking the action you want to take. The option is available only for project admins. Once the campaign is canceled, Gamefound will inform everyone what it means through an e-mail. It's also required for creators to inform backers about their decision. Even if the campaign gets canceled, the creator can still post updates and communicate with backers.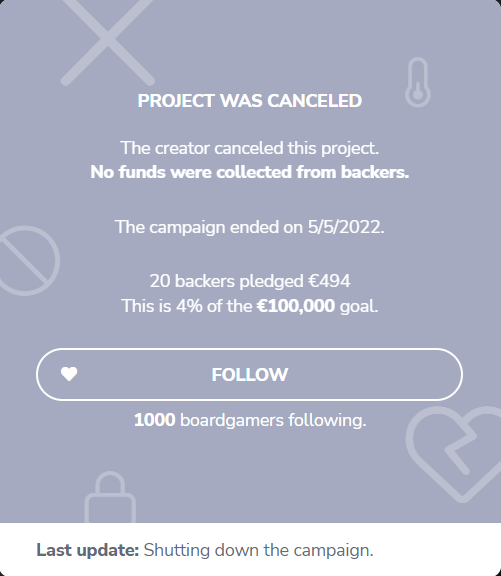 For campaigns with EU tax handling enabled, it's now possible for backers to apply VAT reverse charge. It means the pledge will not have the VAT added in the checkout, and backers will need to report the tax themselves as EU VAT payers. A backer who wants to use this option has to enter a valid VAT identification number which will be validated in VIES. This feature is especially important for retailer pledges.
Polls with hidden results
One feature that has become increasingly requested by creators is the ability to hide poll results until votes had been submitted in order to avoid biasing backers towards winning options over their own personal preference. We've implemented this, and now as a creator, you can decide if you want the results to be visible at all times or only after voting. You can easily change the setting in project communication.
And guess what, at the same time, we also enabled polls in blog posts!
Closing up 2022 to take on 2023
2022 has been a good year. Crowdfunding has seen some rocky moments, but things are calming down more and more, and here at Gamefound, we've never stopped adding features and continuing to improve wherever we can. We've seen continuous growth on the platform, crossed 1000 projects, and the second largest campaign of 2022 on all platforms was Tainted Grail: Kings of Ruin.
Alex Radcliffe
CMO of Gamefound