crowdfunding
news
new campaigns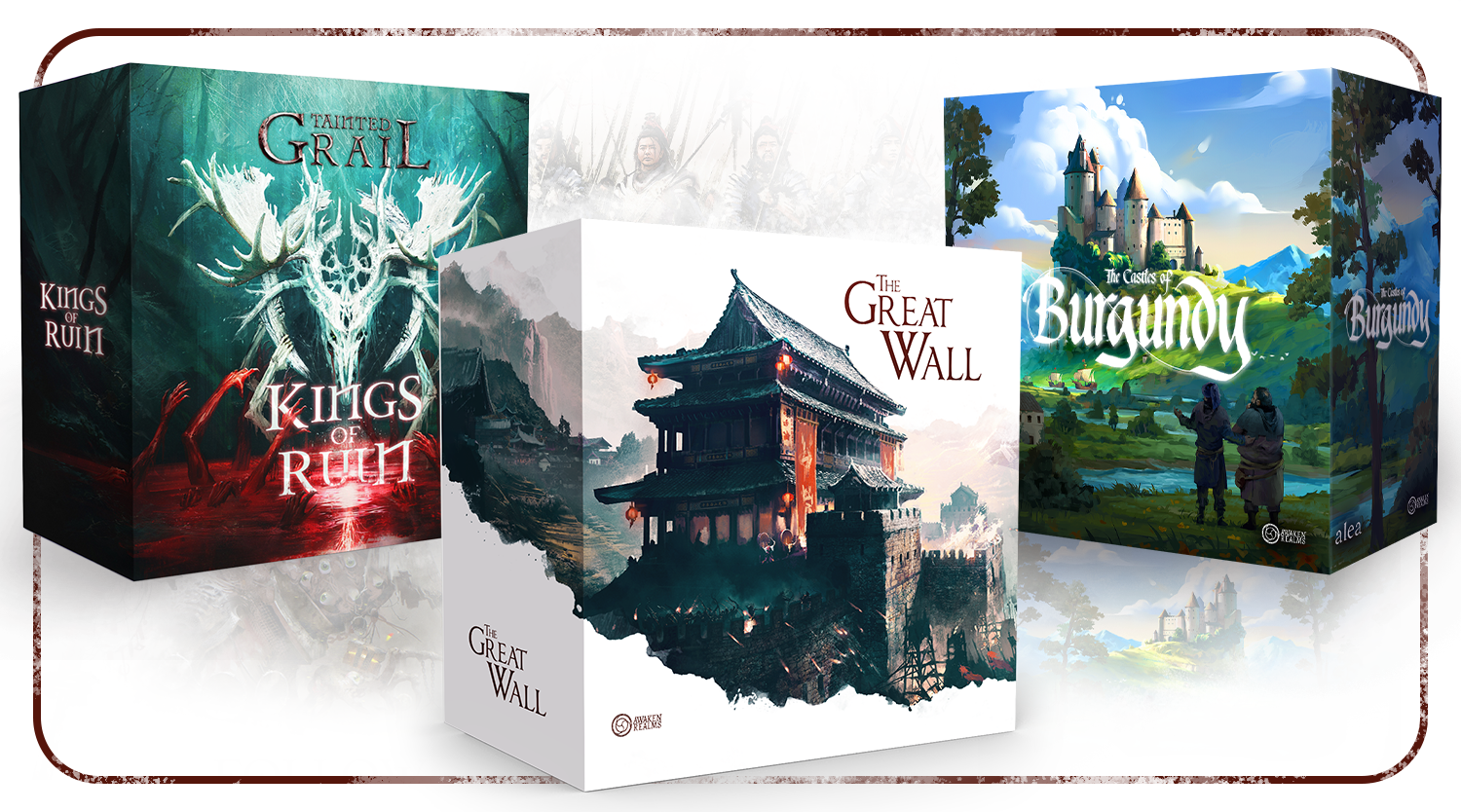 Today, we would like to invite you to something a little bit different. Together with Awaken Realms, we have prepared a special announcement of their upcoming campaigns - all in one place and at one time! 
There are some really amazing titles there, and we are super excited to see those campaigns coming live on Gamefound! Without any further ado, let's start with the first announcement.
Tainted Grail: Kings of Ruin 
Tainted Grail: The Fall of Avalon was one of the most successful crowdfunding campaigns and, by many, regarded as one of the best story/thematic board games. Currently occupying BGG ranking as 83rd best game of all time, a dark reimagination of Arthurian legends has many fans. 
To all of those fans, we have great news today! The incredible journey will continue!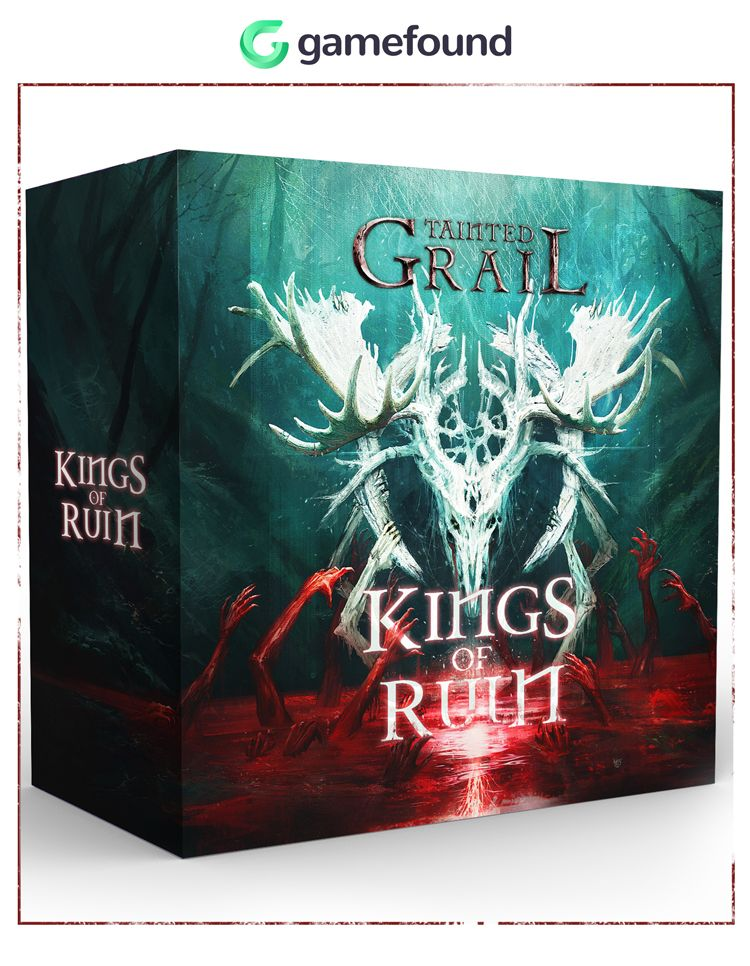 Tainted Grail: Kings of Ruin
will be a stand-alone expansion set in the dark universe of Tainted Grail. Players will lead an expedition on the forgotten west side of the island, discovering the secrets of three Kings of Ruin. 
If you are new to Tainted Grail - don't worry. In this campaign, you will be able to get a second edition of the content from the original campaign! 
Read more about the campaign
HERE
, and make sure to follow it! 
Castles of Burgundy - deluxe edition 
When we announced Ravensburger's strategic investment into Gamefound, one of the comments we have seen pretty regularly was, "please, now make an
awesome Burgundy edition
." 
We had been smiling under our noses as we knew that Awaken Realms and Ravensburger had partnered up to bring an absolutely wonderful, reworked edition of this modern classic created by Stephen Feld.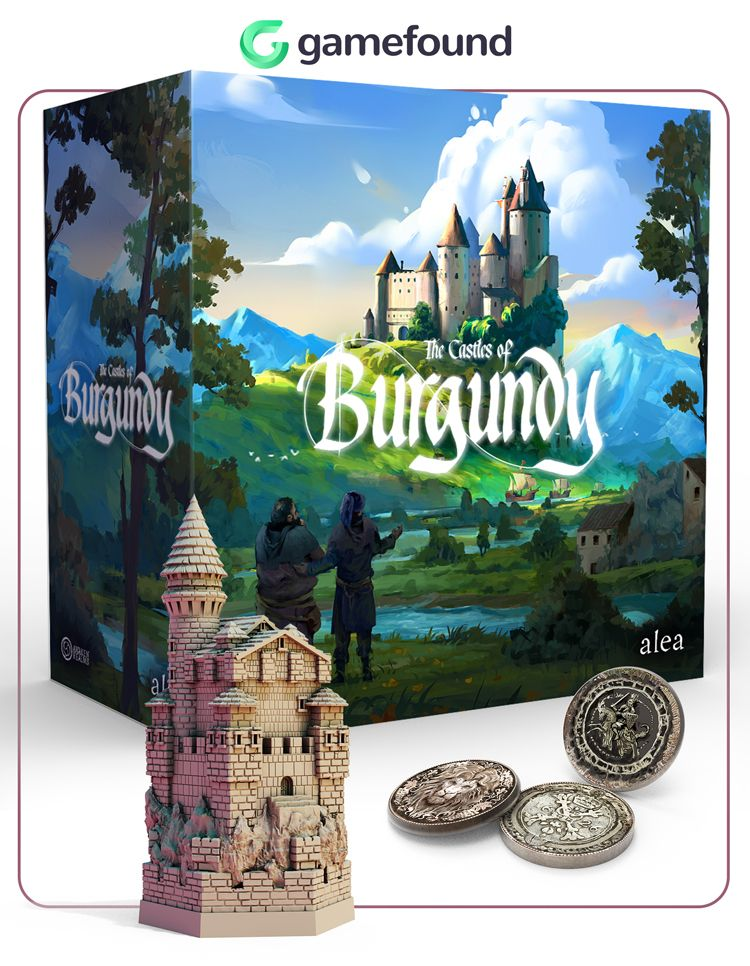 You can expect not only every inch of all the components filled with a beautiful art but also a rework of the layout and a BIG component upgrade. There are some really nice surprises coming along during the campaign too!
If you are a Burgundy fan - make sure to follow this one. If not, well - perhaps this is the best time to check out what it is about this game!
You can follow the campaign
HERE
!
The Great Wall Reprint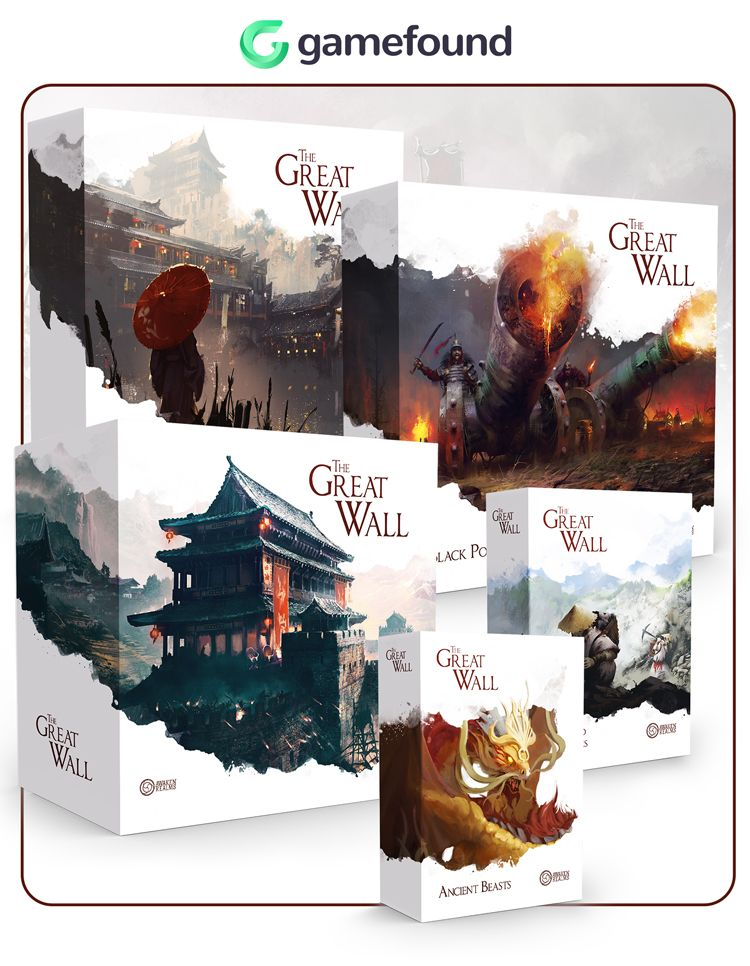 Last but not least (actually, this is the first campaign to launch from those 3 :D), we have The Great Wall. One of the hot premiers of 2021 that not only has gorgeous art and miniatures but, most importantly - extremely solid gameplay with a lot of interesting mechanics to put the game on a lot of top 10 of 2021 lists.
Due to popular requests, Awaken Realms decided to reprint The Great Wall and created a campaign for it. While the draft for this one has been published for quite some time, we are ready to announce the starting date of the campaign - 14.04.2022!
Don't miss it and follow it
HERE
! 
Ok, this is it from the Awaken Realms NEXT list, but since you are already here, we figured we would just let you know that the Cyanide & Happiness campaign just started and is in full swing! If you need a cure for a broken heart - make sure to check out
MASTER DATER
!