milestones
updates
news
tax
help
Hi!
Today we've got exciting news to share – over HALF A MILLION backers joined the platform. Now, we can proudly say that we're growing and so is our community – there are over 500,000 true board game fans on Gamefound! And by saying true fans we're talking about half a million people who actually have supported at least one board game during crowdfunding. Thank you for being with us and creating this amazing community 😊
We're doing everything to make Gamefound a place that will meet your needs, and help to create many awesome games. You can check the upcoming campaigns here:
link
.
If you'd like to join us in the celebration, click
here
.
Along with the good news, we'd like to share the newest features on the platform. Read on!
Tax handling
This one is big :) Now it's possible to add taxes to orders based on location. At this moment it's available only in pledge manager and soon this feature will be more advanced. You can enable tax handling in project settings - > orders and define the tax rate and name in location details:

The tax is automatically calculated and added to the pledge. This is what it looks like in the checkout:

Help
We know setting up a pledge manager is a complex task, so we've prepared a
help center
for you with instructions on how to manage your projects. If you ever get lost or need help – this is the place you should visit. You can find it in the admin settings:

There's a separate section for preparing a pledge manager, managing backers, pledges, products, and many more.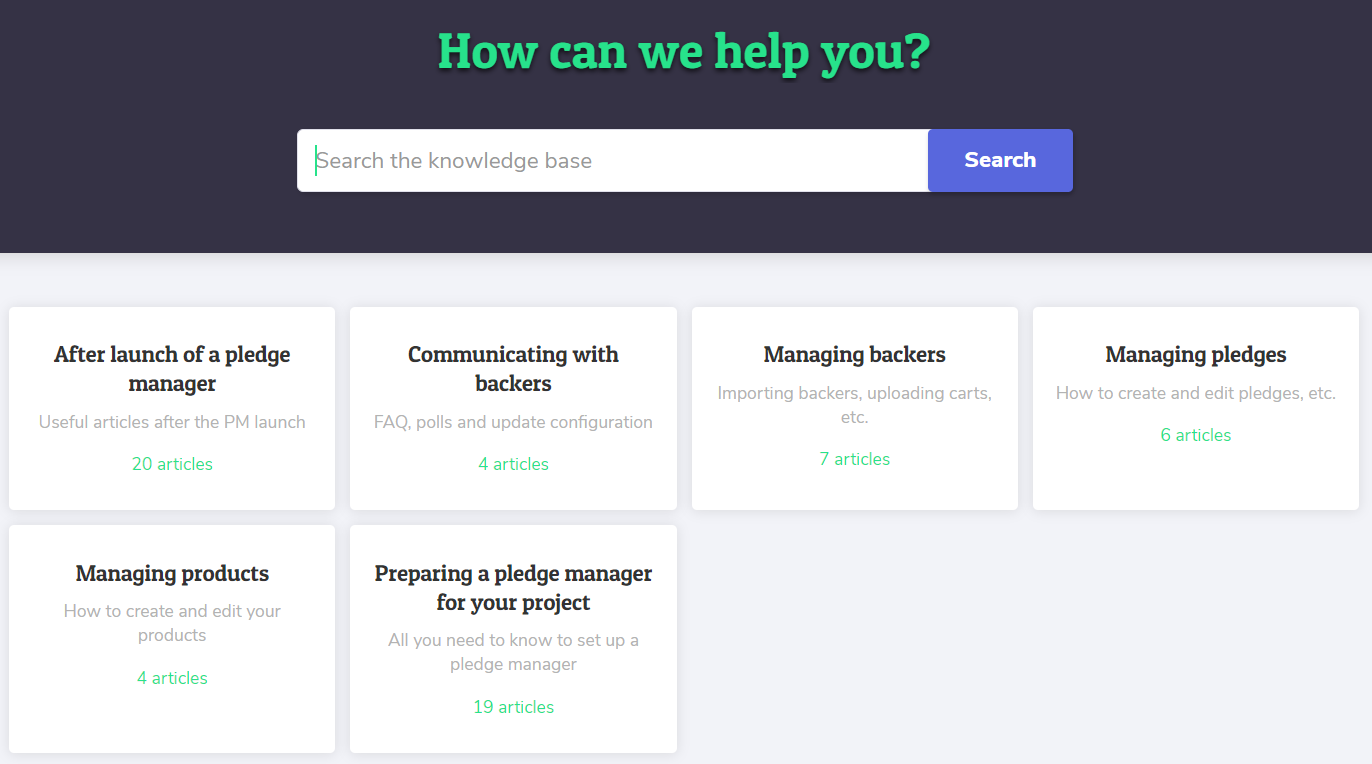 Referral links
We've updated the data collected from referral links. What's new? Everything. We've basically created this from scratch to make sure the data is as accurate as possible and we'll keep developing this feature. As some of you probably know, there were huge changes in FB tracking. We've redesigned the referral links to help you advertise your projects. Now, you can see 1-day, 7-day, and total attribution. If you want to learn more about this feature,
here's an article about referral links
. Here's what it looks like now:

We've changed the arrangement of projects on the homepage and updated its design. Now, featured projects are displayed at the top of the page. This way it's visible which projects are already live. We also added proper tags for every phase: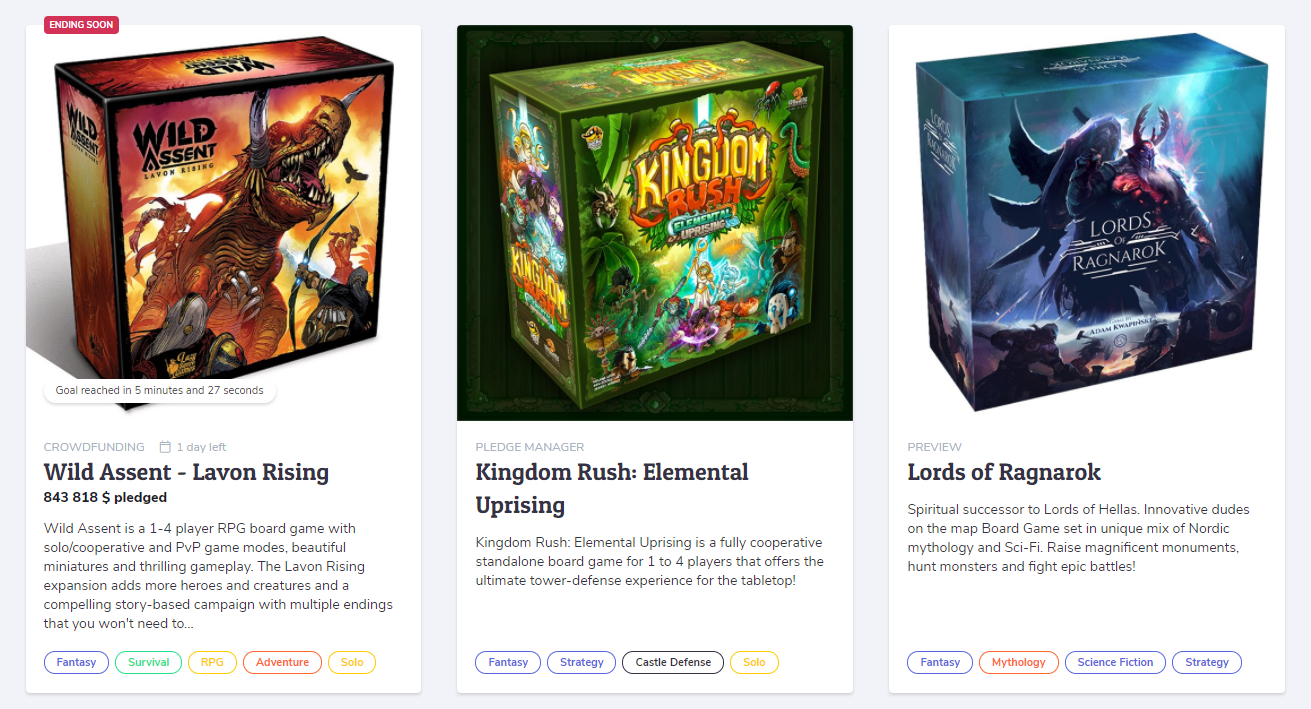 This way it's clear if the project is in the draft, crowdfunding, or pledge manager phase.
Filtering users by project/creator roles
We've also added a new option in filtering. Now you can search users by their roles in the project. This option is disabled by default, you have to add the filter:

Changing stretch goal status
It is now possible to change the status of a stretch goal to published/unpublished in the project settings. You can't edit stretch goals after the end of crowdfunding, though.
Updates in drafts
We've enabled adding updates to the draft phase. Now, you can share what's new with the backers right from the very beginning of your campaign. You can also organize polls to get quick feedback about anything you'd like to ask your followers.
That's not all! More life-improving changes are coming soon :) Stay tuned!