creators
milestones
250k
comments
updates
faq
Earlier in March we were celebrating the 200k users mark. Now, only couple months later, we're at a quarter of a million! We didn't expect these numbers to grow so fast, especially being the industry's underdog. In order to celebrate this, we're releasing an update that gives the creators some special community-oriented "powers";)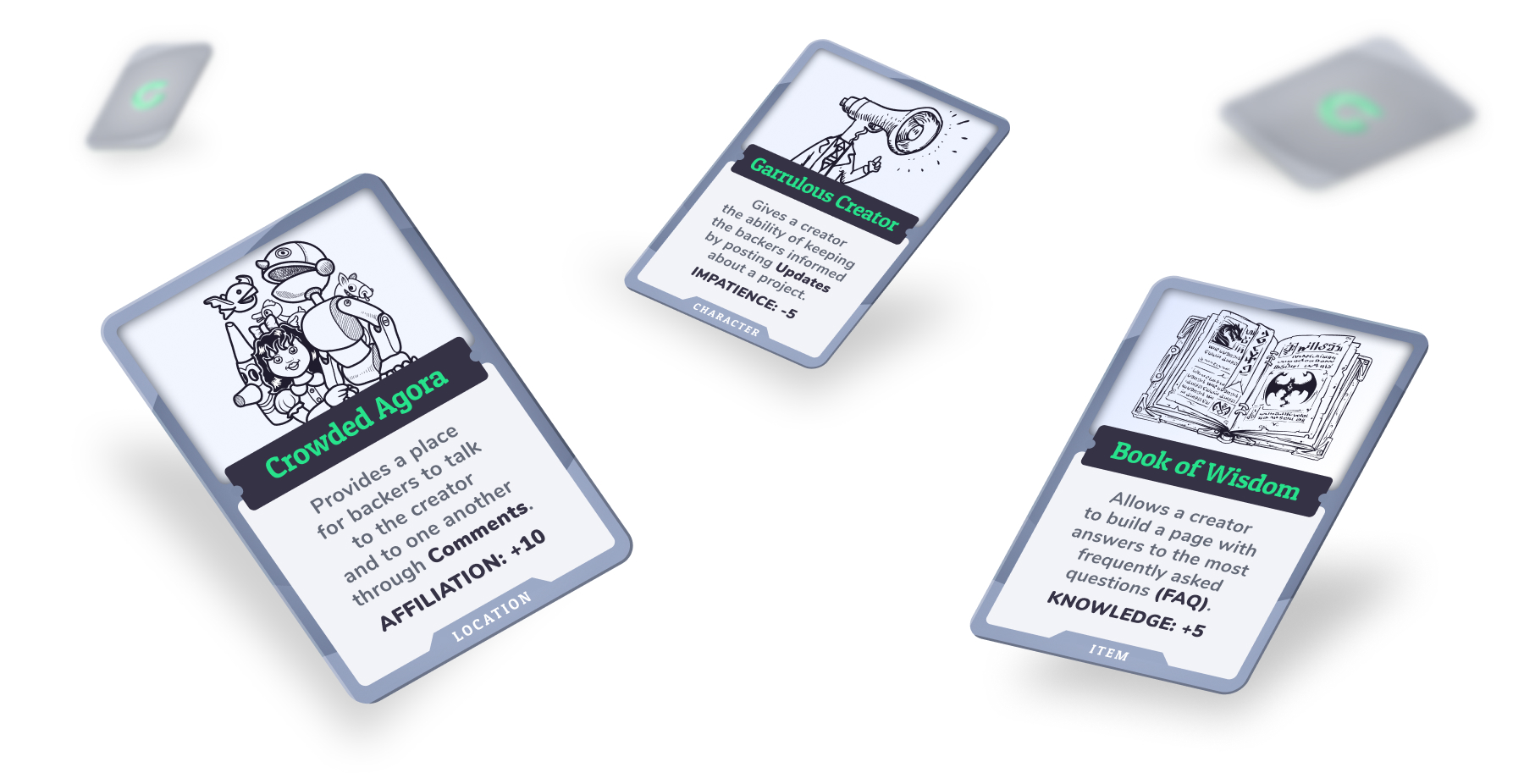 By popular demand, as a creator you can now give updates about your project directly on Gamefound. No joke;) You can find the updates management view in the new "Communication" menu item in your project admin area.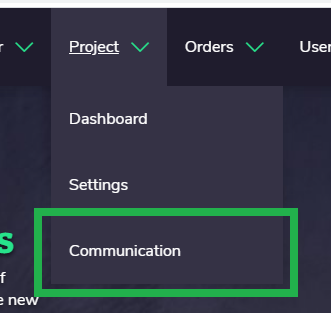 You write it up and select the target audience.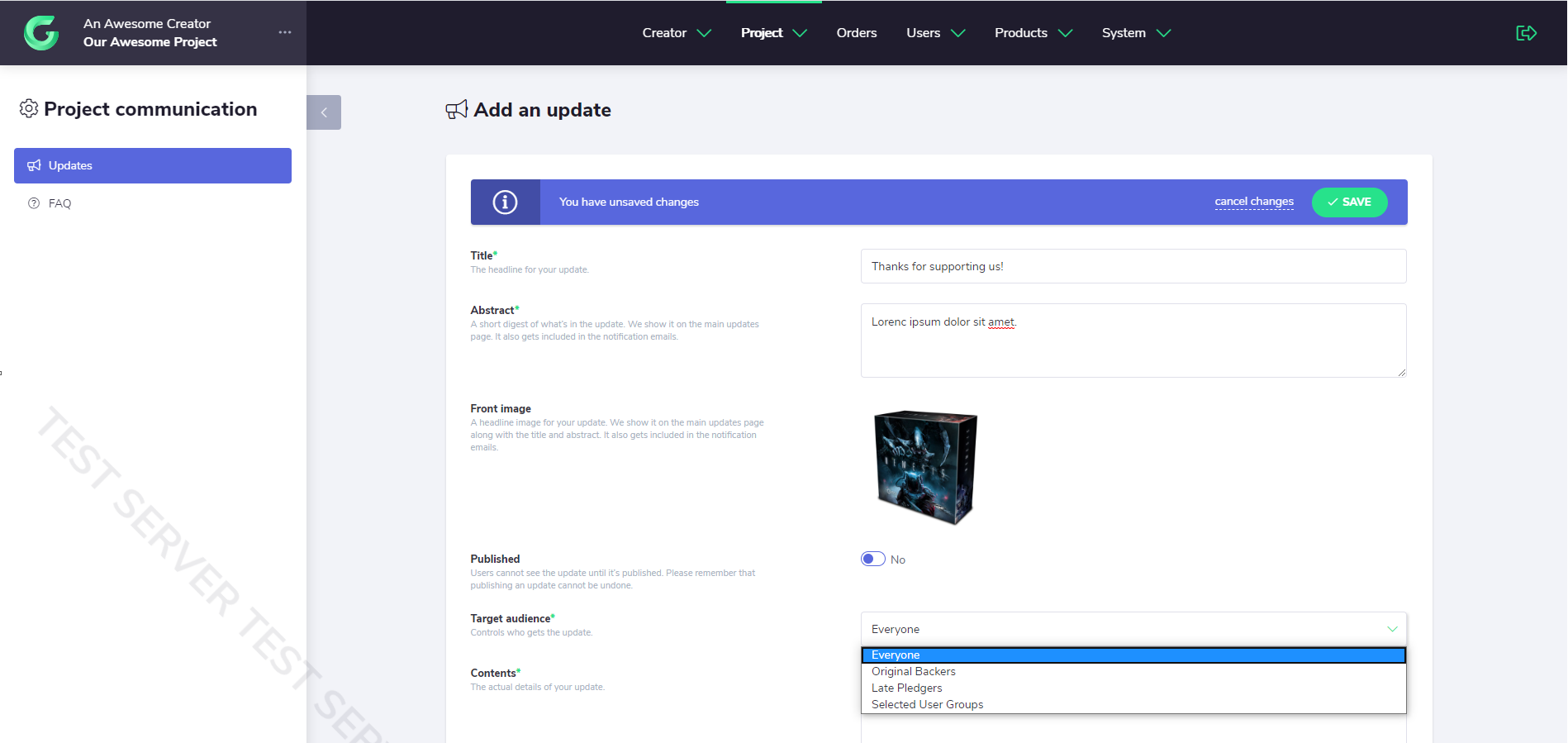 When it's ready, you publish it and send notifications.

That's it. Backers from the target audience receive an email notification about your update, which brings them directly to the full update page.
And, by the way, everyone can also see all updates about a project on the new "Updates" page. You can find it in the project's main navigation: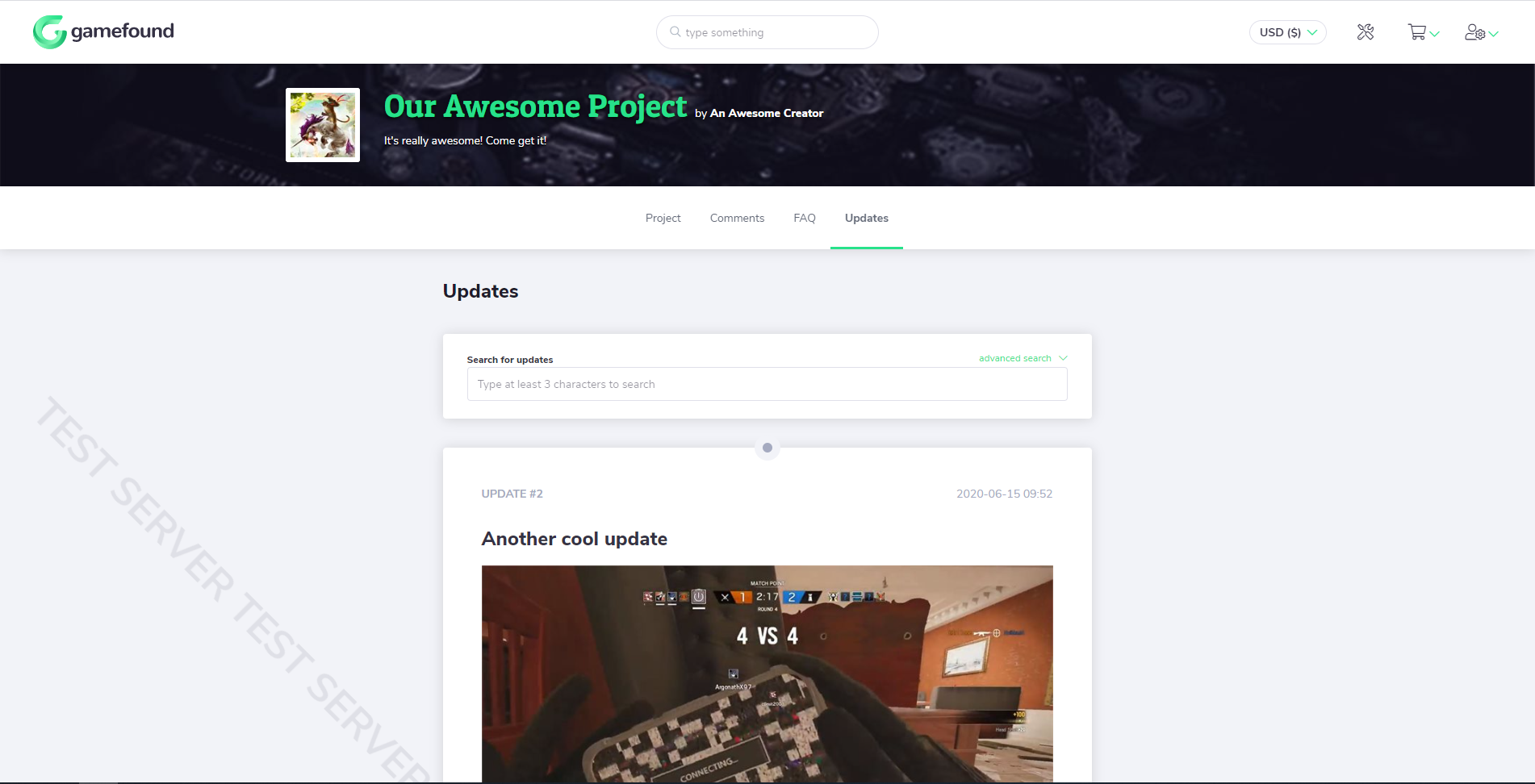 We hope you put this to good use! ;)
FAQ
Another way of communicating with backers, as a Gamefound creator you can now set up a FAQ page for your projects. Again, it's in the new "Communication" menu item in your project admin area.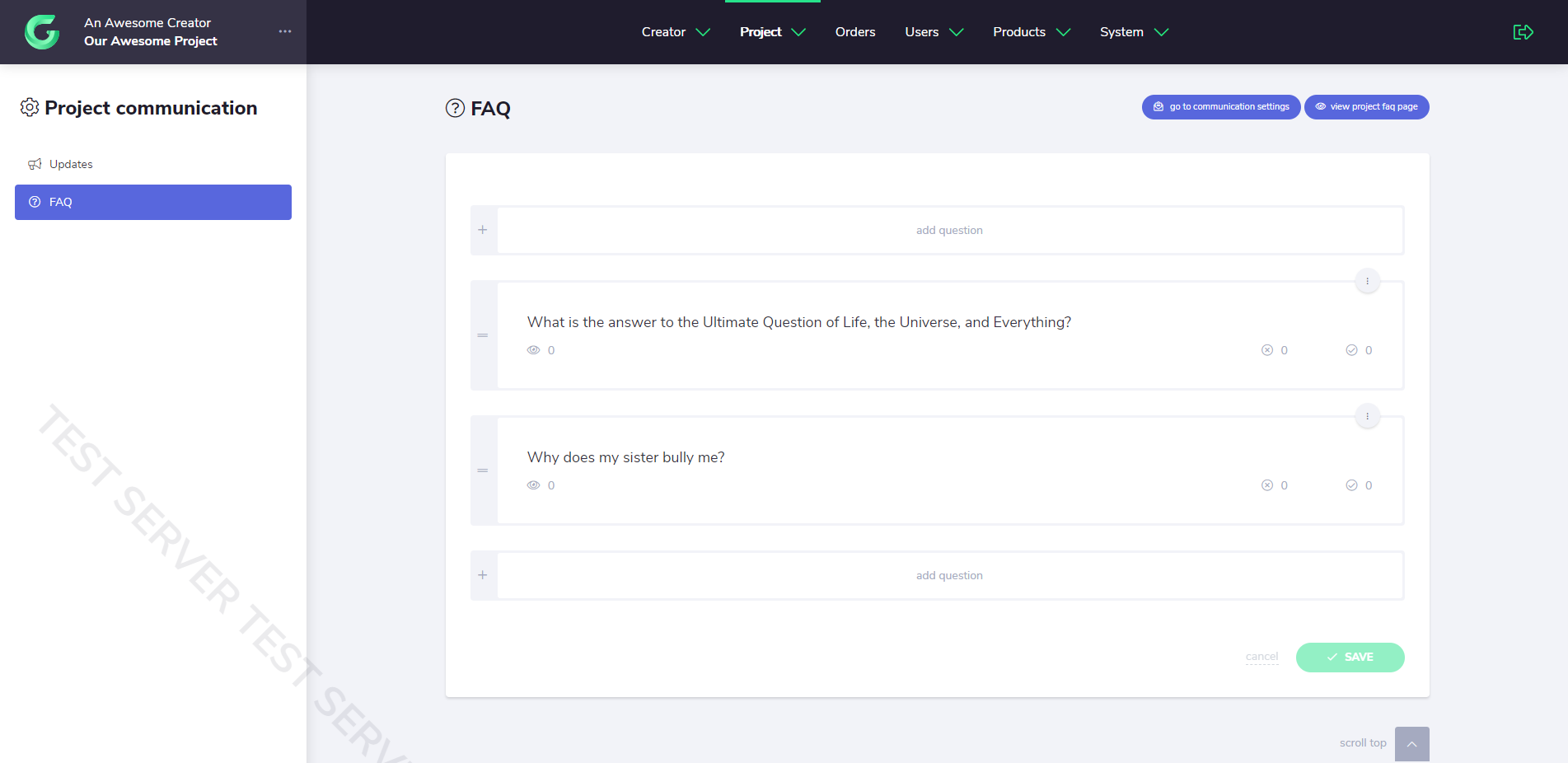 As you see on the screenshot above, the setup is rather straightforward. This is how it looks for the backers: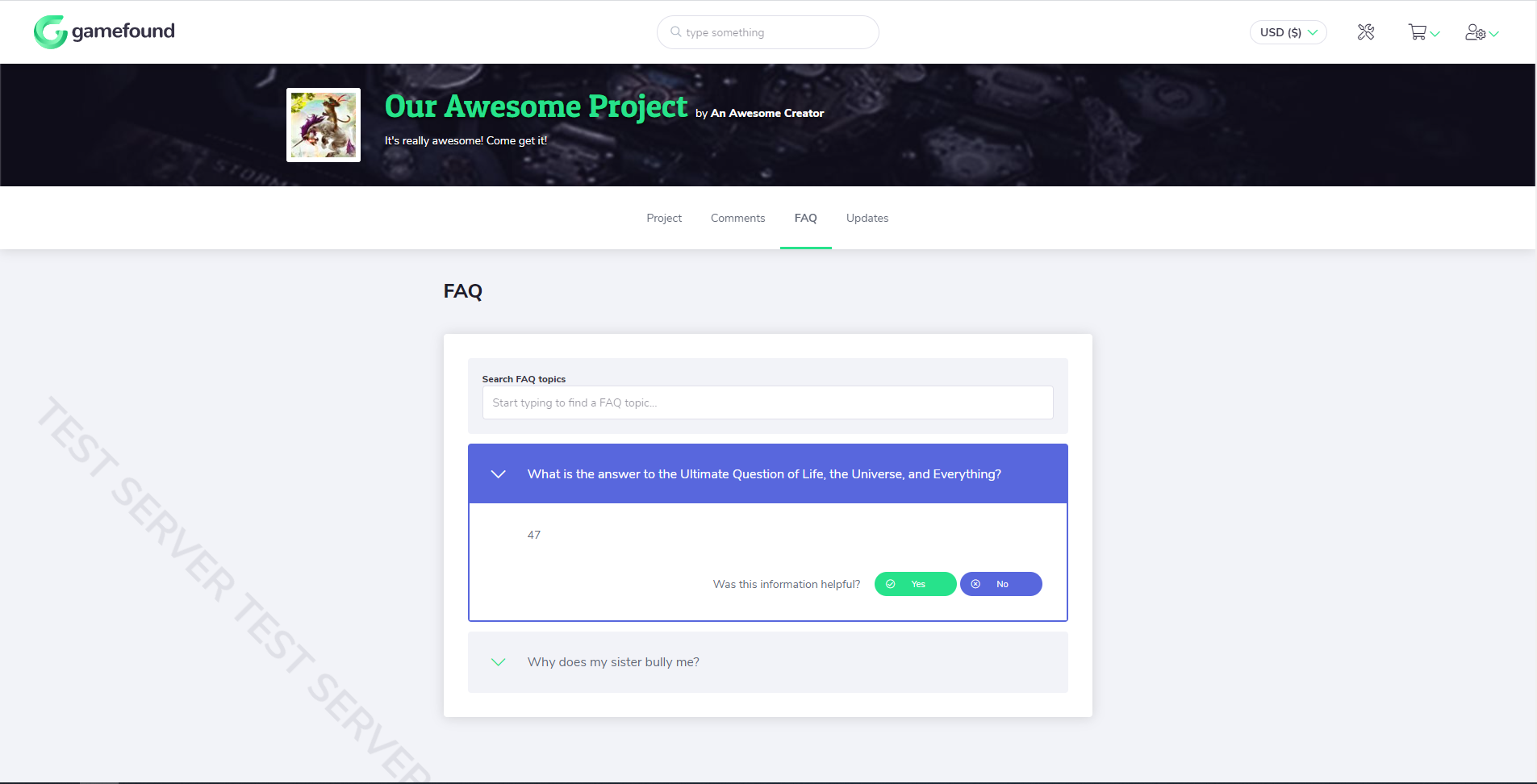 However, this isn't the only place you can find the FAQ answers. We also show them when someone brings up the contact form for a project. By doing this we're giving the backers a chance to see answers to the most common question before they message the creator.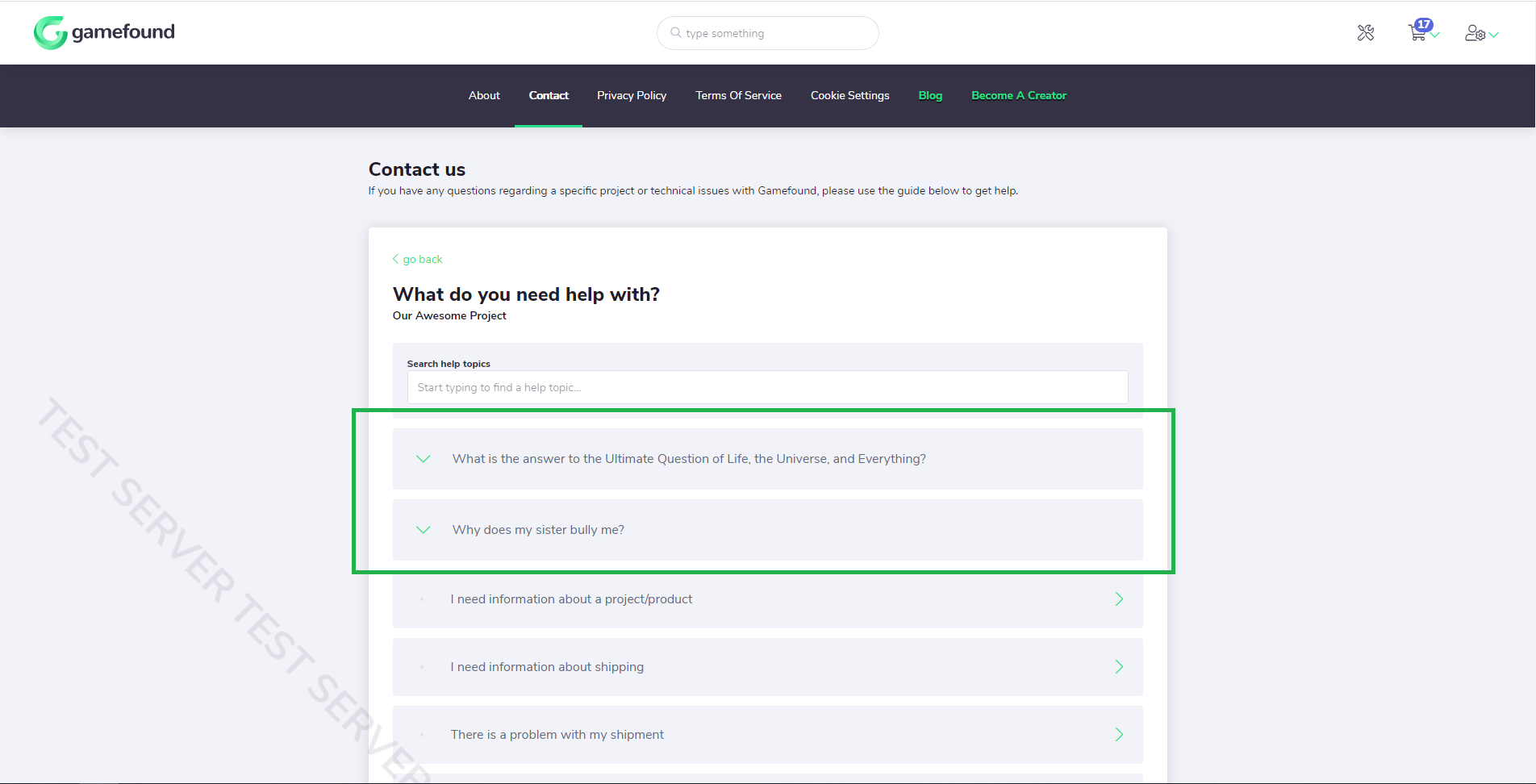 Creator updates, creator FAQ... it's time to let the backers speak as well. There is a new "Comments" page linked in the main project navigation. This is how it looks: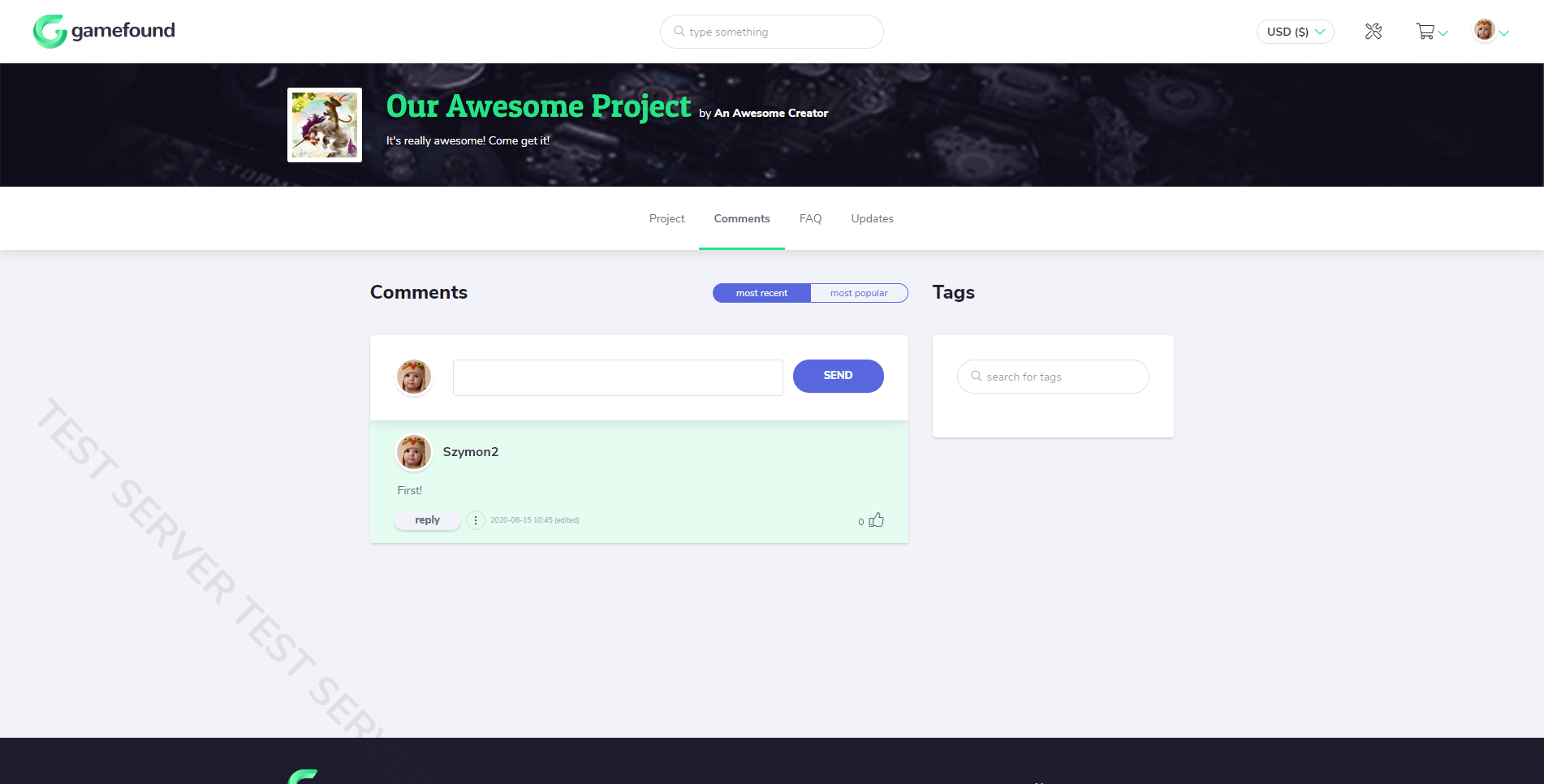 Before you submit your first comment we will ask you for a nickname. You can also upload an avatar picture in your account settings. This is everything anyone will ever see next to the comments you make, so you can be as anonymous as you like. Of course the creators have means for moderating the discussion, so you still need to behave;)
Cherry on top: you can also comment directly under an update! There is no dedicated page for that. You do it right underneath the contents box of an update. These comments are totally separate from the ones posted under the project "Comments" page. They're meant for discussing a particular update only.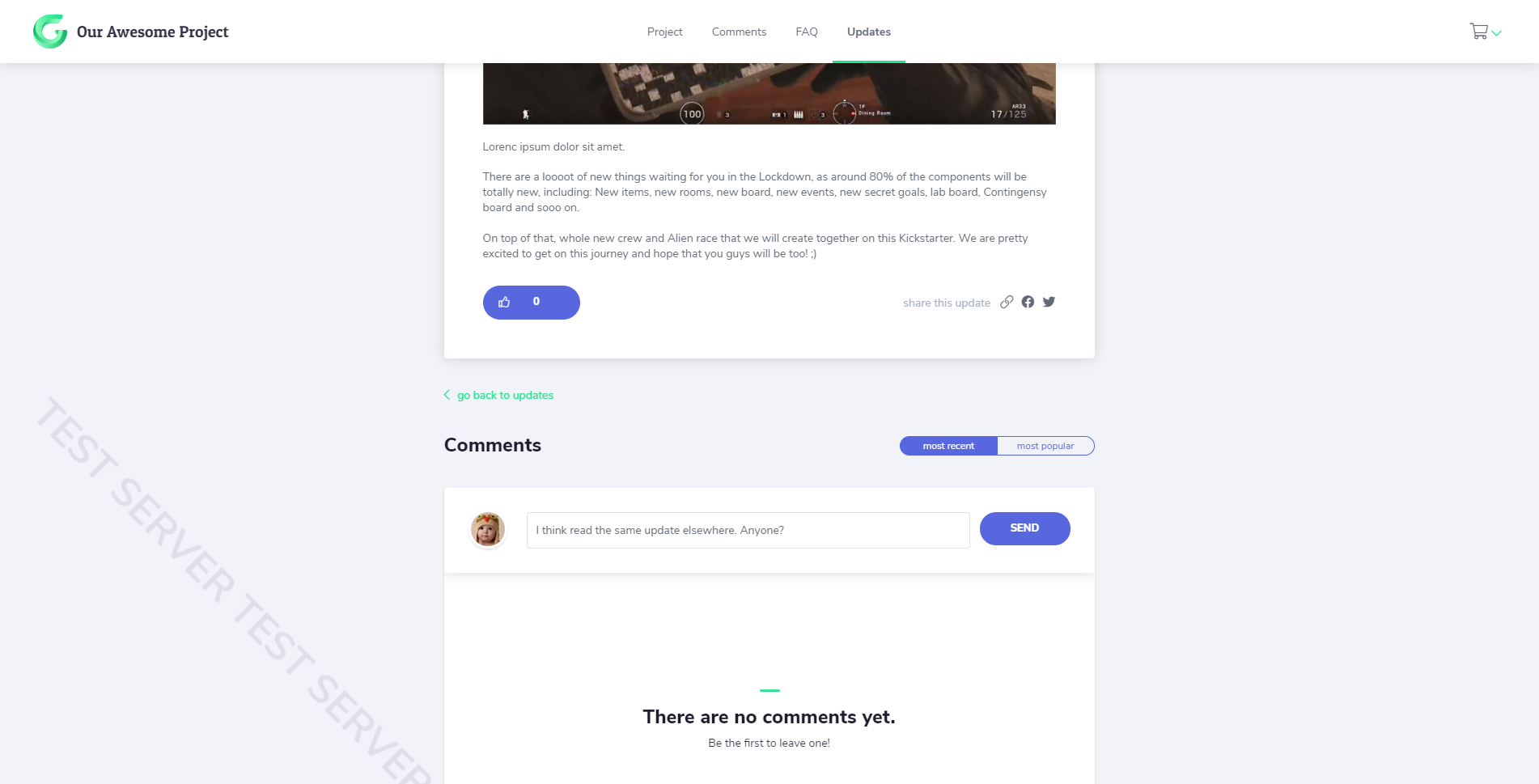 FYI, comments are enabled for all new Gamefound projects from this moment onward. For projects created earlier they need to be enabled in "Project" -> "Settings" -> "Communication".
Bonus feature! This is something specifically requested by and built for a particular creator, but we're being awesome and are now giving it to everyone. As a Gamefound creator you can now tag your orders. You can do this when viewing details of an order. The tags you create here are shared across all projects within your Gamefound creator account.

When you have your orders tagged, you can then find them using this new order list filter. Of course you san select the filtered orders and do whatever you need with them (export, change status, etc.).

This doesn't seem like huge feature, especially compared to the others mentioned in this blogpost, but we think it's pretty powerful. Creators can use the tags to track a process they're following internally, or just to keep things tidy. Soon (
probably in a couple weeks)
it will be possible to bulk-tag orders directly from the orders list, so it will make even more sense;)
That's all today. We hope you enjoy the improvements brought to life on this occasion. Again, we are humbled and grateful to both the creators and the community for their trust in our platform. We wouldn't be at this landmark without you. Thanks for sticking with us:)