pledge manager
announcement
profiles
following
community
As we
announced some time ago
, we've been working on the option of following other users, and now the feature is ready. We hope our community will grow further and get even more active thanks to this feature. Following other users will help you all be up-to-date with the people you follow and their actions on Gamefound. This will also make it easier to make friends on the platform, find people who love the same projects as you, and build your own gaming community.
You can go to a person's profile through their nickname in the comments or via a direct link. The profile URL is defined when adding a nick for the first time. This means the user has to have a nickname to share the profile link with you to follow their profile.

In the profile, you can see the user's overview, their backed or followed projects, followers and users they follow, and comments.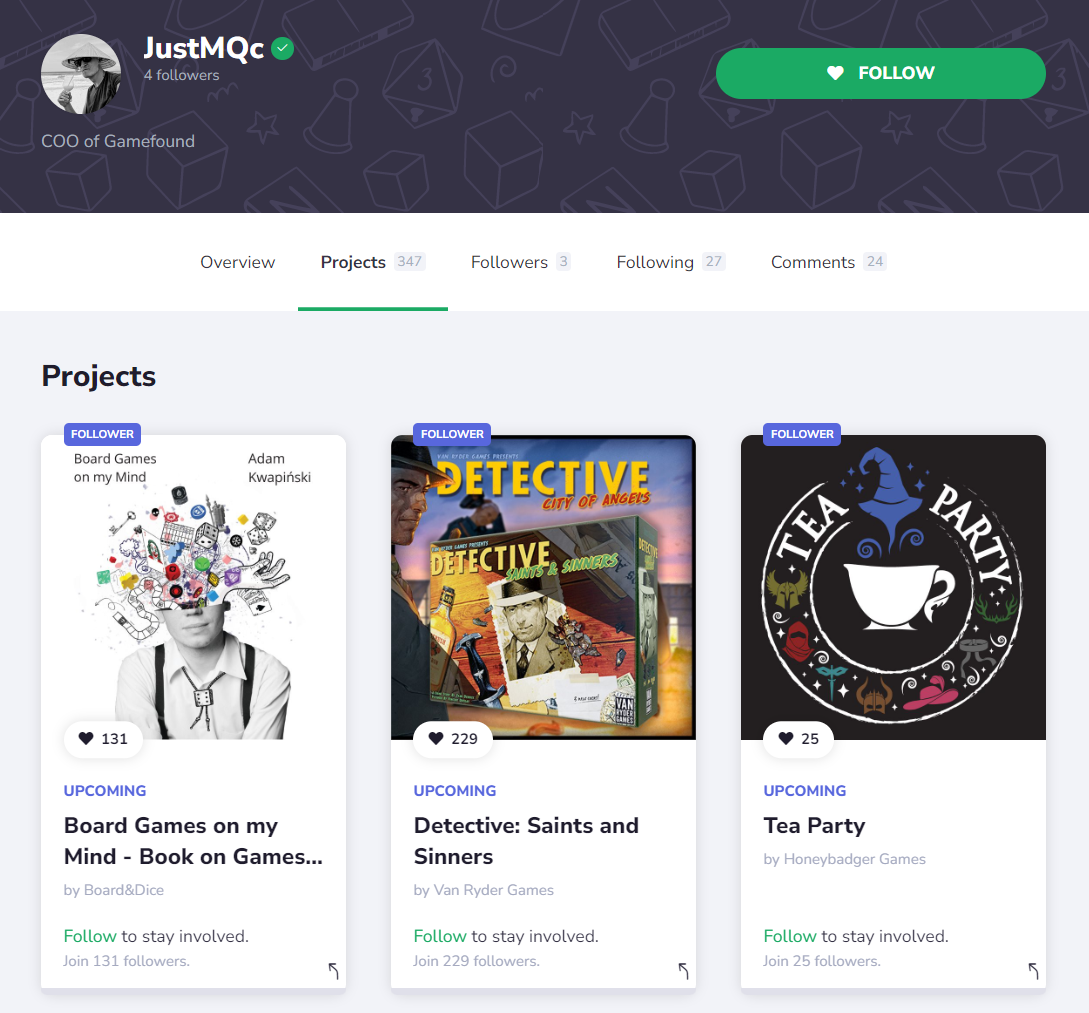 If you follow a user, you'll get updates about the most important actions made by users you follow. You can change the frequency of these messages under "Community life" in your
communication preferences
.

Remember, you can always change the settings in
your profile
to make it private or public (which has already been possible for a while). Remember that making your profile private disables the possibility of following and being followed. If you haven't set your nickname, you can't follow or be followed as well.
We'll keep developing it in the future, so let us know what you think about it and how you would like us to expand it – we're waiting for your feedback!
Viewing backer accounts from comments
Another function we added with the user following feature – as a creator, you can easily go to your backer's profile by clicking on their nickname. This option appears only on profiles that already backed your project and allows you to go directly to their account details.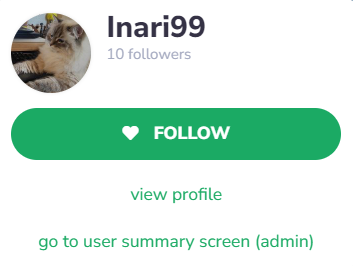 Simply click "Go to user summary screen" to view their pledge and account details, such as shipping info.
New pledge manager postponed
We announced that we'd introduce
major changes to our pledge manager
. We're working hard on new features, and we decided that the changes will go live on
May 30th
. Up until then, you can still use our current system.
You may not have heard from us for a while, but it's because we're working hard on the pledge manager. Much of what we do is not yet visible to you. In the meantime, we keep collecting your feedback on
our Discord server
. Hop in if you'd like to share your thoughts or talk with other creators. All your input – on Discord, in emails, comments, or on social media – is highly appreciated.
Thanks for your support!
Alex Radcliffe, CMO of Gamefound