description
help
features
help links
discounts
preview
project tiles
Adding discounts
This isn't a new feature, but it's been revamped for the upcoming changes in the pledge manager. If your project was funded on Gamefound, you can
add a discount
to a backer's pledge. You can use this feature, for example, when you make a contest or want to give a discount to an influencer.

It works the same as adding credits, but in this case, the credits are converted into a discount at checkout. However, the discount can't change the order value to less than 1 in the project currency. So no matter the discount, the backer has to pay at least $1 for the order due to taxes and regulations.
Help links in project setup and settings
We know every project requires a lot of time and effort to create. And if you don't know something, you can always ask us directly or search our help page. We wanted to make it easier and save you some time while creating your project and so we've added in-context links to specific articles where you can find detailed information about project settings and more. Now, when you open project settings, you'll get a "see more" link that will take you to an article on our help page.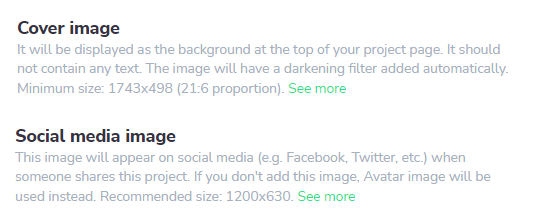 We also added a "?" in some places to direct you to articles that may be helpful in, for example, adding a detailed description and business data.

We hope this will improve your experience on Gamefound. Let us know if there's something else that's missing and could be helpful for you.
New, detailed tiles
We've been working on the project page for some time, and now the project tiles have gained some more colors. The project stage has been highlighted, and we added a crowdfunding progress bar at the bottom of the project tile. Every project with blue and green lines can be supported, while grey ones are either finished or are waiting to reopen.
And don't forget to click the arrows on the bottom right of the project tiles, they show more info about the project!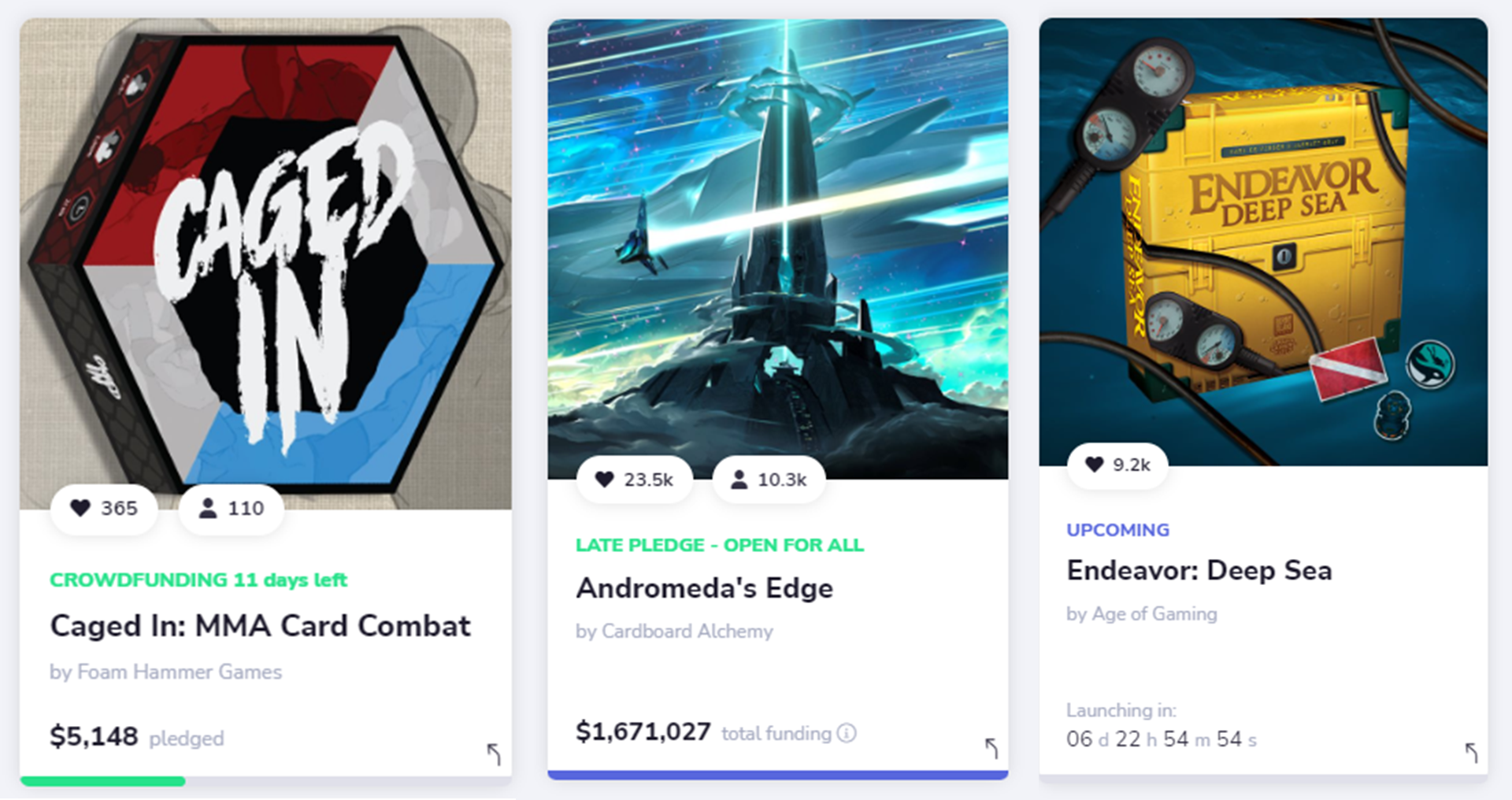 More features soon
We're finalizing work on following others, and that feature will be implemented in about three weeks. Apart from that, we've also focused on making our pledge manager the best it could be, and a lot of what we do is mostly in the backend.
Your feedback is always welcome – the comment section is all yours. And if you have any questions or want to talk with other creators about their experience,
join us on Discord
.
Alex, CMO of Gamefound